Seit ihrem Start im Jahr 1987 hat uns diese berühmte Stealth-Serie immer wieder in Atem gehalten. Hier nun fünf Gründe, warum du sie ausprobieren solltest, beginnend mit den ersten, jetzt auf GOG.COM erhältlichen Klassikern.
1. Die Serie hat das Stealth-Genre begründet
Das 1987 erschienene und ursprünglich als "taktische Spionageaction" beschriebene
Metal Gear
zeigte Gamern, dass man durch besonnenes Vorgehen mehr erreichen kann als mit großangelegter Randale. Der Held der Geschichte, Solid Snake, muss den schwer befestigten Staat Outer Heaven infiltrieren, um Metal Gear zu zerstören, einen mit Atomraketen bestückten bipedalen Panzer.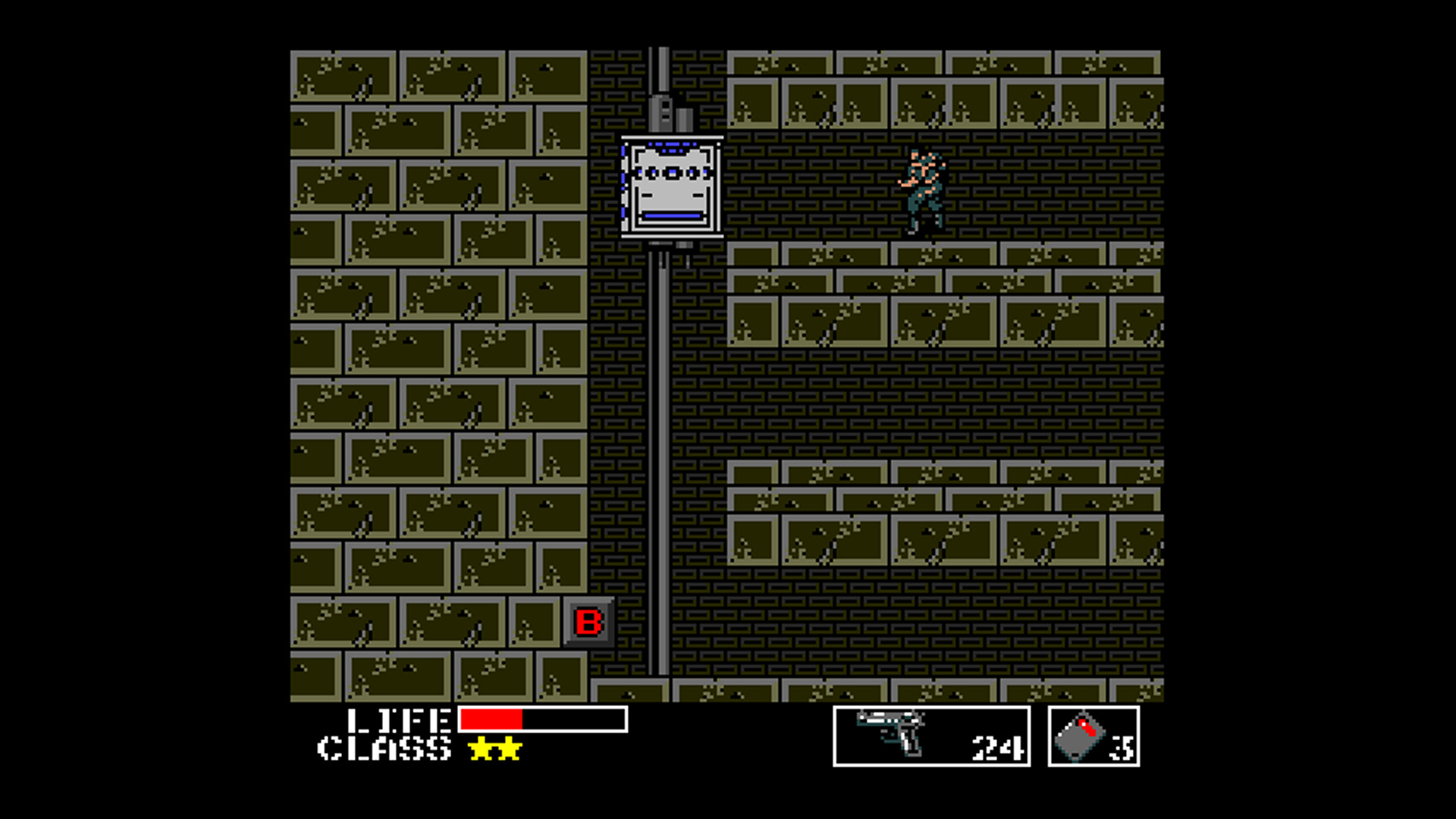 Zur großen Überraschung der damaligen Gamer war der "Rambo-Ansatz" – sich also den Weg durch Outer Heaven freizuschießen – in Konamis Titel ziemlich kontraproduktiv. Sich unauffällig zu verhalten und vor den Wachen im Schatten oder hinter Hindernissen zu verstecken war ein wesentlich effektiverer Weg. Von diesem Zeitpunkt an erblickte eine Vielzahl weiterer Stealth-Spiele wie beispielsweise Tom
Tom Clancy's Splinter Cell
und
Dishonored
das Licht der Gamingwelt, doch
Metal Gear
war der Türöffner für diese Art des raffiniert-heimtückischem Spielprinzips.
2. Die Story ist voller Wendungen und bietet mehr, als man auf Anhieb denkt
Das Entwicklerteam der ersten Metal-Gear-Spiele mit Hideo Kojima an der Spitze fand ganz einfach vielschichtige Spionageintrigen gut. Ohne zu viel verraten zu wollen: Die Geschichte von
Metal Gear Solid
aus dem Jahr 1998 beginnt als typische Infiltrationsmission und endet damit, dass Solid Snake mehr über sich offenbart, als er wahrscheinlich überhaupt wissen wollte. Überraschende Wendungen bilden das Rückgrat der Story der Metal-Gear-Serie. Sei also bereit, dich stets aufs Neue aus dem Konzept bringen zu lassen.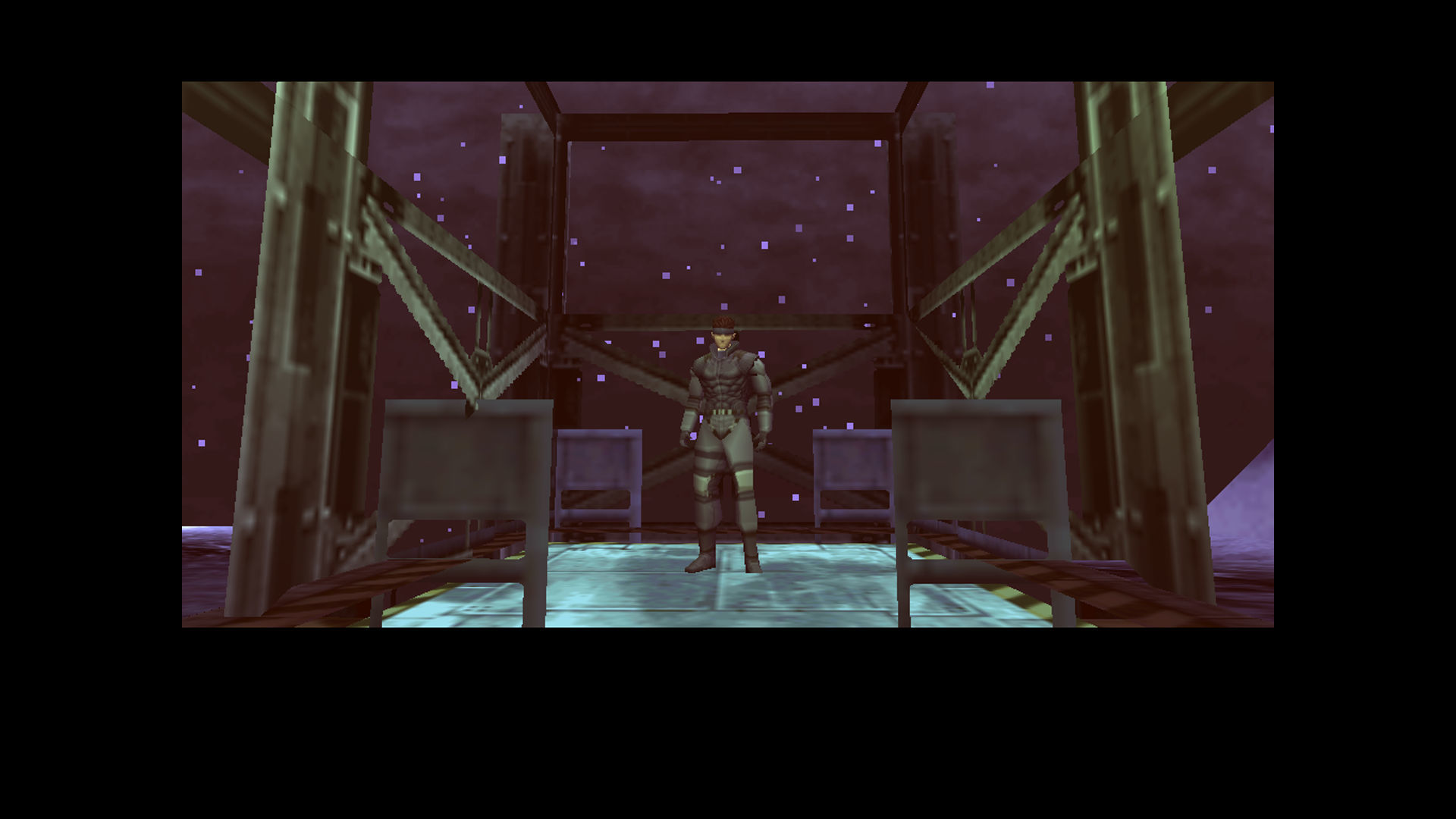 3. Unvergessliche und überdrehte Charaktere
Die Hintergrundgeschichte der Metal-Gear-Serie entfaltet sich im Kinostil, was nicht überraschen sollte, da ihre Schöpfer absolute Leinwandfans sind. Trotzdem enthält das traditionelle Filmnarrativ auch eine gehörige Portion mangaartiger Poetik. Charaktere wie Psycho Mantis und Revolver Ocelot aus Metal Gear Solid sind derart überzeichnet, dass sie fast schon wirken, als wären sie einem Comic entsprungen. Doch genau darin liegt die Schönheit dieser Serie – sie nimmt das Kuriose an, um uns ein einmaliges Spielerlebnis zu verschaffen.Das beste Beispiel für diesen Ansatz ist der Held der Geschichte, Solid Snake. Der vom herausragenden David Hayter (Schauspieler und Drehbuchautor unter anderem der Watchmen- und X-Men-Filme) gesprochene Charakter ist einfach nur ein knallharter Typ, der viele Ähnlichkeiten mit Kurt Russels Snake Plissken aus dem Filmklassiker "Die Klapperschlange" aufweist.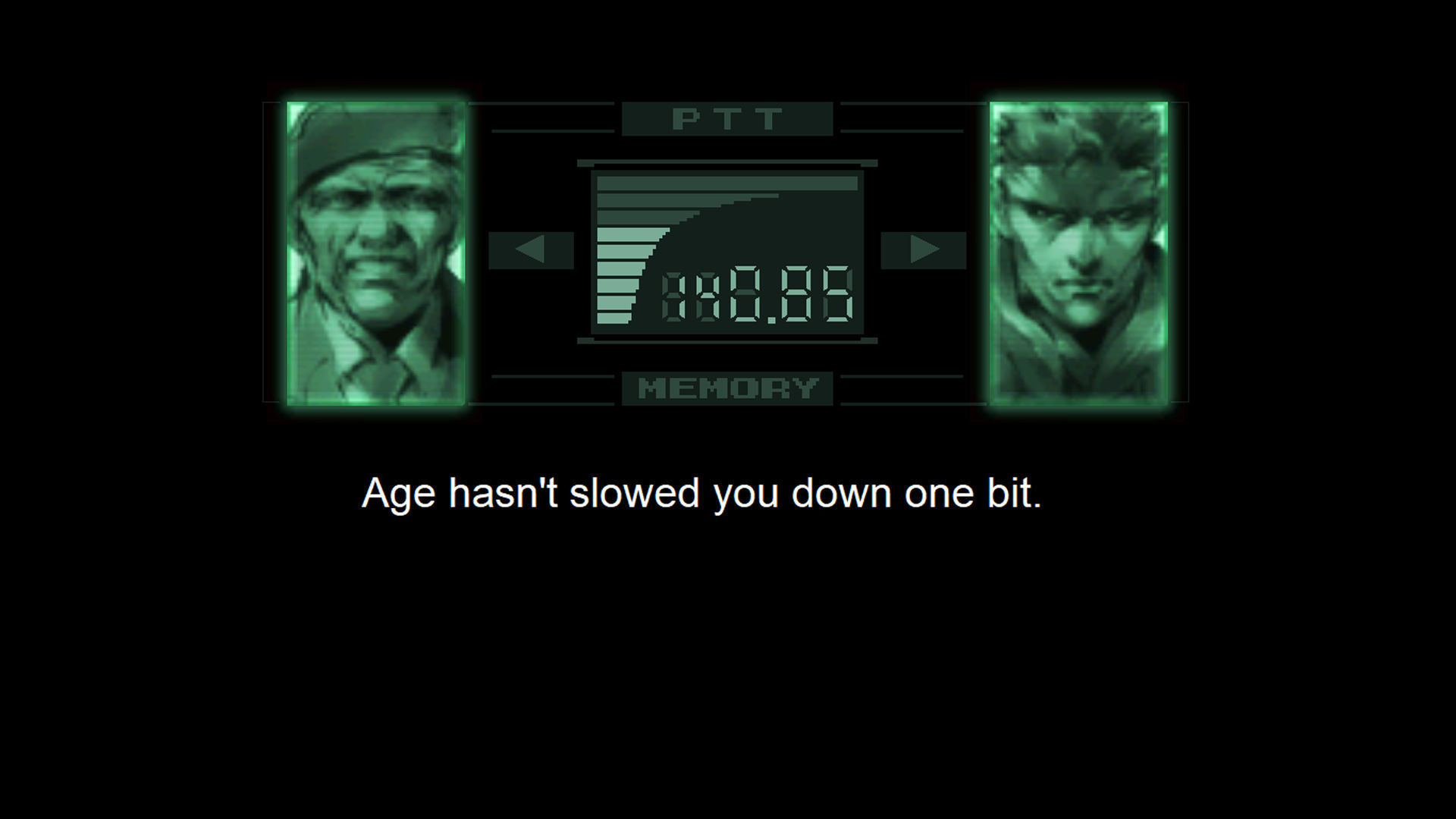 4. Ein kolossaler Soundtrack
Wie schon erwähnt, entfaltet sich die Hintergrundgeschichte der Metal Gear-Serie im Kinostil. Doch was wäre ein Actionfilm ohne einen tollen Soundtrack? Für die musikalische Untermalung der Konami-Spiele waren von Anfang an wirklich großartige Komponisten verantwortlich. Die Musik des ersten Metal Gear-Spiels wurde von Iku Mizutani komponiert, einem echten Veteranen, auf dessen Konto die Soundtracks von Titeln wie Shadow of the Ninja und The King of Fighters XIII gehen.Metal Gear Solid hingegen war mit Musik von einem Ensemble aus Konamis besten Komponisten unterlegt. Das denkwürdigste Stück stammte aus der Feder von Rika Muranaka, die den Song "The Best is Yet To Come" für den Abspann des Spiels beisteuerte. Wohlige Schauer wird bei Cineasten aber vor allem der Soundtrack zu
Metal Gear Solid 2: Substance
hervorrufen. Verantwortlich hierfür waren der berühmte japanische Saxofonist Norihiko Hibino und Hollywood-Komponist
Harry Gregson Williams
(Shrek, Man on Fire, Kingdom of Heaven, Mulan).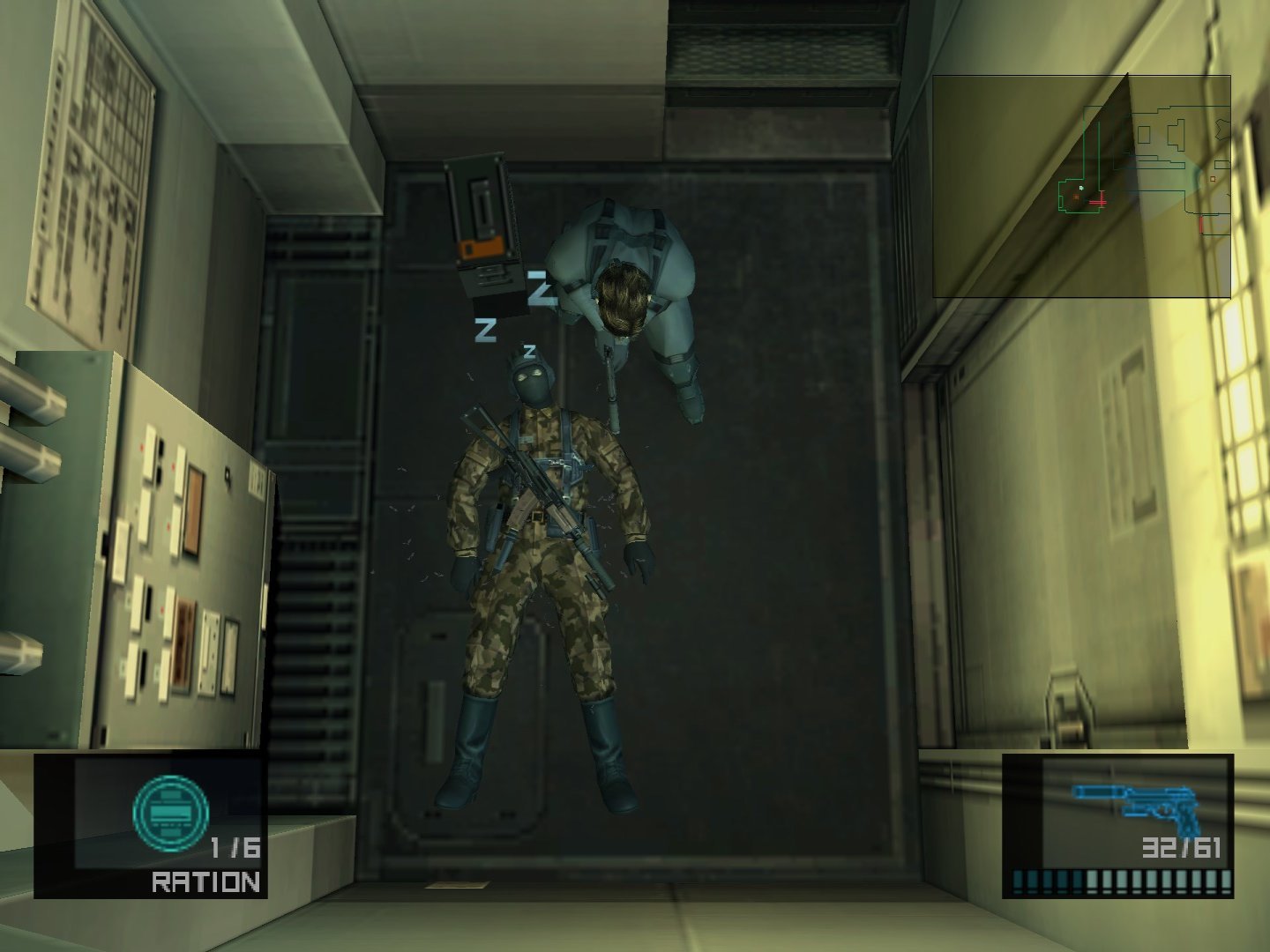 5. Die Serie durchbricht gelegentlich die vierte Wand
Abschließend sollte noch das Augenzwinkern erwähnt werden, das die Metal-Gear-Serie hier und da für Gamer bereithält. Dass Psycho Mantis die Memory Card in der originalen PSX-Version von Metal Gear Solid lesen konnte, ist legendär. Drücken wir es so aus: Dieses Beispiel ist nur die Spitze des Eisbergs, also halte beim Spielen nach weiteren Easter Eggs Ausschau.
Wir hoffen, wir konnten dich dafür begeistern, in die kultige Stealth-Serie von Konami einzutauchen. Alle drei auf GOG.COM erhältlichen Titel – a href="https://www.gog.com/game/metal_gear">Metal Gear, Metal Gear Solid und Metal Gear Solid 2: Substance – laufen auf modernen Computern und bieten ein flüssiges Spielerlebnis. Also, mach dich bereit, die Welt zu retten und ab und zu ein "Snake? SNAKE? SNAAAAKE?" von deinem befehlshabenden Offizier zu hören.