As the year comes to an end, we're at a point where we thought it would be fun to look back and celebrate one of the best years in the history of GOG.COM yet!
First, it wouldn't be possible without the continuous support we get from all of you, for which we're deeply grateful and want to thank you! Your messages, forum comments, and support tickets keep us in check, motivate us to improve, and continue to inspire us to find new solutions for your everyday gaming problems. GOG users - you're THE BEST! This year was full of exciting events on GOG.COM, from announcing and starting the open beta of the GOG GALAXY 2.0 application that gets all your games and friends in one place, launching pre-orders for Cyberpunk 2077, to releasing exciting new and classic games. Let's take a closer look at some of our favorite moments of the year!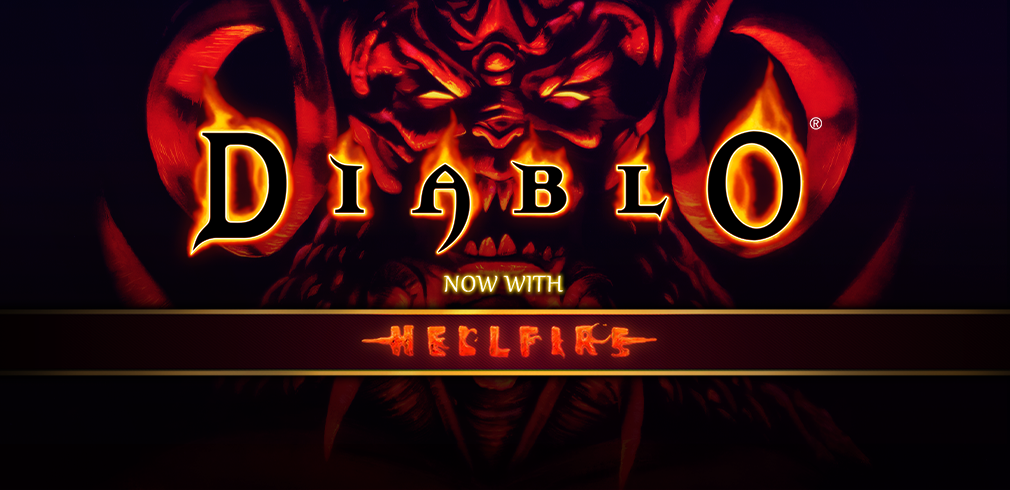 Good Old Games
Without a doubt, we can say that 2019 was the year of good old games that returned DRM-free on GOG.COM. Our personal dreams came true as we managed to bring back games like the original
Diablo
with its Hellfire expansion,
Warcraft I & II
, and
Blade Runner
. Literal years of work came into fruition with these releases but also helped remind ourselves that nothing is impossible if we keep working hard and believing in it. We raised the bar for preserving classic games and we want to keep it at that level (and beyond) in 2020.We also released quite a few less known or long-forgotten classic titles, like the futuristic strategy games
MissionForce: CyberStorm
and
Submarine Titans
, the original
Warlords
trilogy, the long-lost
Warhammer 40,000: Fire Warrior
, comic-like shooter
XIII
, the action-packed John Woo's
Stranglehold
, the recent batch of
games published by Piko Interactive
, and many more. With all these releases, we have now fulfilled over 2 million votes cast on the Community Wishlist, which we celebrated back in August during Gamescom. We were present there to talk with business partners and media and meet with gamers visiting our Retro Area booth. We also made this cool video, you can check out below.
New game releases
We continue to expand the number of games available on GOG.COM, not only with classics but also with the newest AAA and indie titles that bring in fresh ideas, entertaining gameplay, and amazingly beautiful visuals. You showed your love with
Vampire: The Masquerade - Bloodlines 2
pre-orders and now we all wait in excitement for its debut next year. Among the big titles that were released in 2019, games like
Age of Wonders: Planetfall
,
Darksiders Genesis
,
The Bard's Tale IV: Director's Cut
, and
Ashen
were also welcomed in by you, as well. One of the biggest releases this year on GOG.COM was the thought-provoking and award-winning role-playing indie game
Disco Elysium
, followed by other super popular indie releases like
Foundation
,
Bloodstained: Ritual of the Night
,
Vampire: The Masquerade - Coteries of New York
, and a whole bunch of retro-inspired shooters with
Blood: Fresh Supply
,
AMID EVIL
, and
Ion Fury
to name just a few. We also continued to update our catalog in 2019 with games like
BioShock: Infinite
,
Spec Ops: The Line
,
Mutant Year Zero: Road to Eden
,
DUSK
,
Outward
,
Venetica
, and many others. We do want to mention and send a special thank you to Focus Home Interactive who decided to take a leap of faith in going DRM-free. They released quite a few well-received games that included older titles like
Bound by Flame
and
Mars: War Logs
and more recent hits like
Vampyr
,
The Surge
,
A Plague Tale: Innocence
, and just recently
GreedFall
. Expect to see and play more of their games next year! Based on your feedback, we're also continuously monitoring and reevaluating games that underwent our curation system and were initially rejected from releasing on GOG.COM. Thanks to your input, we were able to rediscover and add such unique games like the wonderful
Heaven's Vault
, the challenging
Grimoire: Heralds of the Winged Exemplar
, the magical
Din's Legacy
, and others.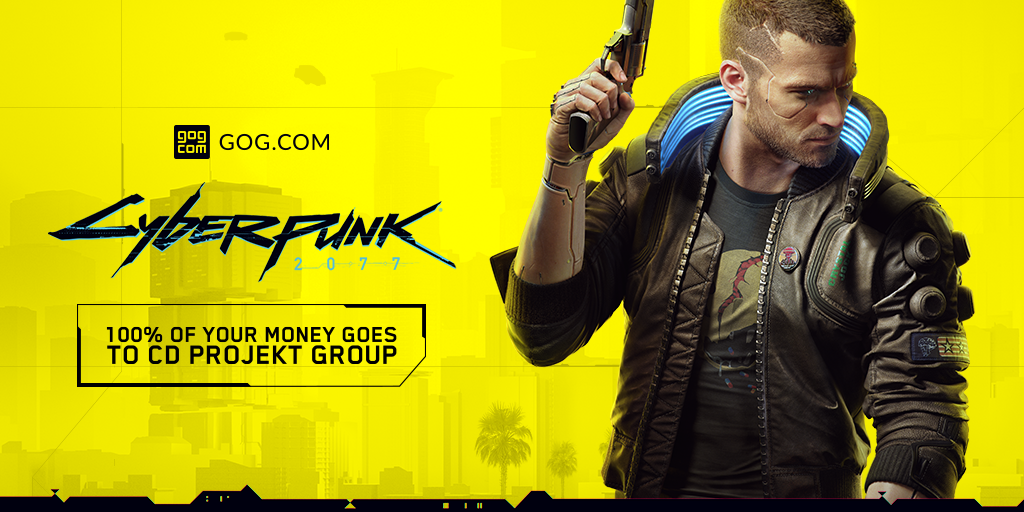 Cyberpunk 2077 pre-orders
Back in June, we celebrated the biggest Summer Sale in the history of GOG.COM. It was held at the same time as our friends from CD PROJEKT RED launched pre-orders for their highly-anticipated new game,
Cyberpunk 2077
. This is a very unique product for us - a huge title releasing DRM-free and with a set of additional digital goodies just for GOG users. By pre-ordering this game on GOG.COM, you can also be sure that 100% of your money goes to CD PROJEKT GROUP, which both we and the studio are part of. We're very grateful to everyone who trusted us with their pre-orders, making our platform one of the most popular places to get the game!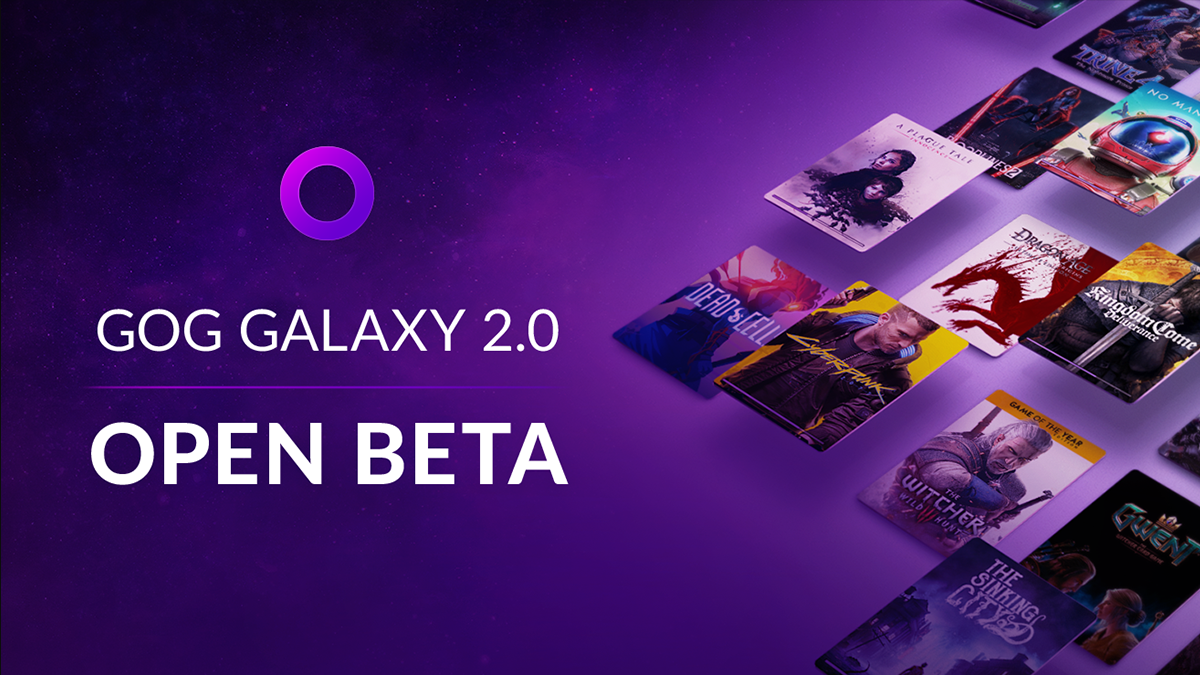 GOG GALAXY 2.0
After more than 2 years of keeping it secret and developing behind closed doors, we've finally revealed to you and the world the next big thing for our own client. With GOG GALAXY 2.0, we wanted to make an application that is bigger than the client you know and use it (only if you want!) to manage, update, and play your GOG.COM games.The fact that our games and friends are scattered between multiple dedicated clients and launchers is becoming increasingly annoying. We believe gamers deserve a better experience. With GOG GALAXY 2.0 we want to conveniently show you all your games as one library and make it easier than ever to stay in touch with your friends across PC and console platforms. We're amazed and thankful for the reception of the app – thank you for all your comments, reports, and ideas that keep us going and help make the experience even better.Of course, we haven't forgotten about GOG.COM – GOG GALAXY 2.0 remains your optional client with features you know like auto-updates, cloud saves, cross-play, rollbacks and more. On top of that, the whole client has been rebuilt from the ground up to be better and faster. All features for third-party platforms work for GOG.COM – the new games library allows you to filter, sort and add tags to customize your views and save them for easy access. Thanks to the new friends section, you can even track your friends' progress in every GOG.COM game, as well as see what they are currently playing.If you are interested, you can
join the open beta
now and test all the features for yourself.
What's next?
For now, let's remember and celebrate this amazing year. There's also still some time left to grab thousands of deals during our Winter Sale. Once it ends on January 2nd, you can be sure we'll already be hard at work to bring you more cool games, provide the best solutions to your everyday gaming problems, and surprise you with completely new ideas.Thank you very much for being with us this year and we'll do our best to make you proud in 2020! :)
Let us know in the comments which game is your favorite release of 2019. Did you try the open beta of the GOG GALAXY 2.0 application? What are your hopes, dreams, and resolutions for the new year?