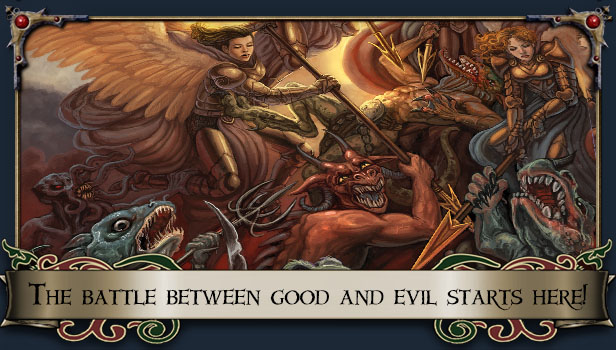 In The Eternal Conflict, you're thrown into a battle between the forces of good and evil. Experience new stories through the eyes of characters from 'The Sacred Pool' Talisman Expansion in 5 new exciting chapters.
Featuring new stories that focus on expanding the characters of the Dread Knight, Chivalric Knight, Magus and Cleric, see for yourself what makes these characters fall upon the side of good or evil! Each character is the focus of their own chapter, allowing you to see the land of Talisman through their eyes.
Create your own evil cult, or work to purge the evil that has taken root in the land. Twist the world to fit your evil ambitions, or show the world that selfless heroes still exist!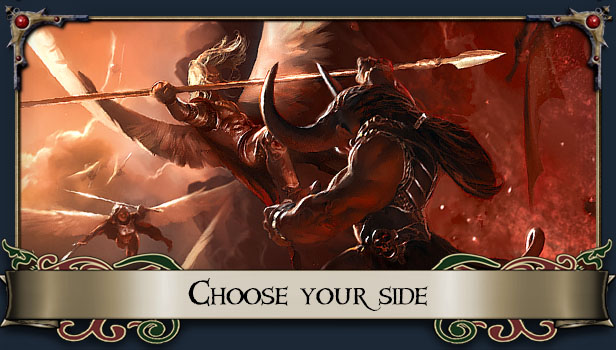 Will you align with the forces of good and save the land of Talisman? Or will you plunge the world into darkness? The new 'Eternal Conflict' ending sees the forces of good and evil battling for control of the Talisman board. Choose your character and then claim spaces in the name of your alignment, and conquer the land of Talisman!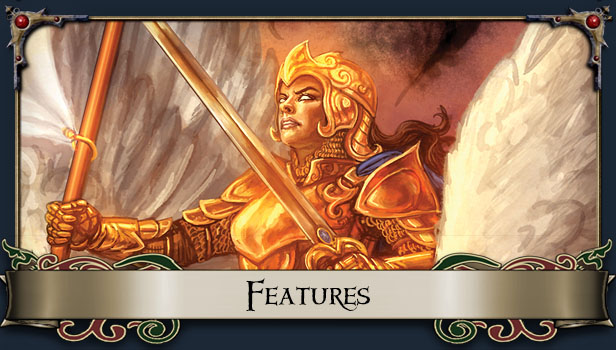 5 chapters of brand-new story content

5-10 hours of new content

New challenges to overcome

New achievements to complete

An all-new ending for Talisman
Talisman © Games Workshop Limited 1983, 1985, 1994, 2007. Talisman: Digital Edition © Games Workshop Limited 2020. Games Workshop, Talisman, Talisman: Digital Edition, the foregoing marks' respective logos and all associated marks, logos, characters, products and illustrations from the Talisman game are either ®, TM and/or © Games Workshop Limited 1983–2020, variably registered in the UK and other countries around the world. This edition published under license to Nomad Games Ltd. Nomad Games is the registered trademark Nomad Games Limited. All Rights Reserved to their respective owners.