The sun starts to shine brighter, flowers start to bloom, and the world around us becomes more vibrant and alive – spring season has arrived and with its promise of new beginnings, warmer weather, and a sense of renewal we've prepared a perfect way to celebrate it.
Spring Sale is here with over 4000 amazing bargains up to 90% off, GIVEAWAY of Lorelai to start things off, curated theme-based collections to easier browse titles that best suit your needs, Serious Sam BYOB, exclusive and time-limited GOG Bundles, awesome new releases joining our catalog, and more!
True to the spring season, it's a full bloom of gaming goodness. There's a lot of things to uncover so let's take a look at them one by one – time to freshen up your gaming libraries and save big while doing so!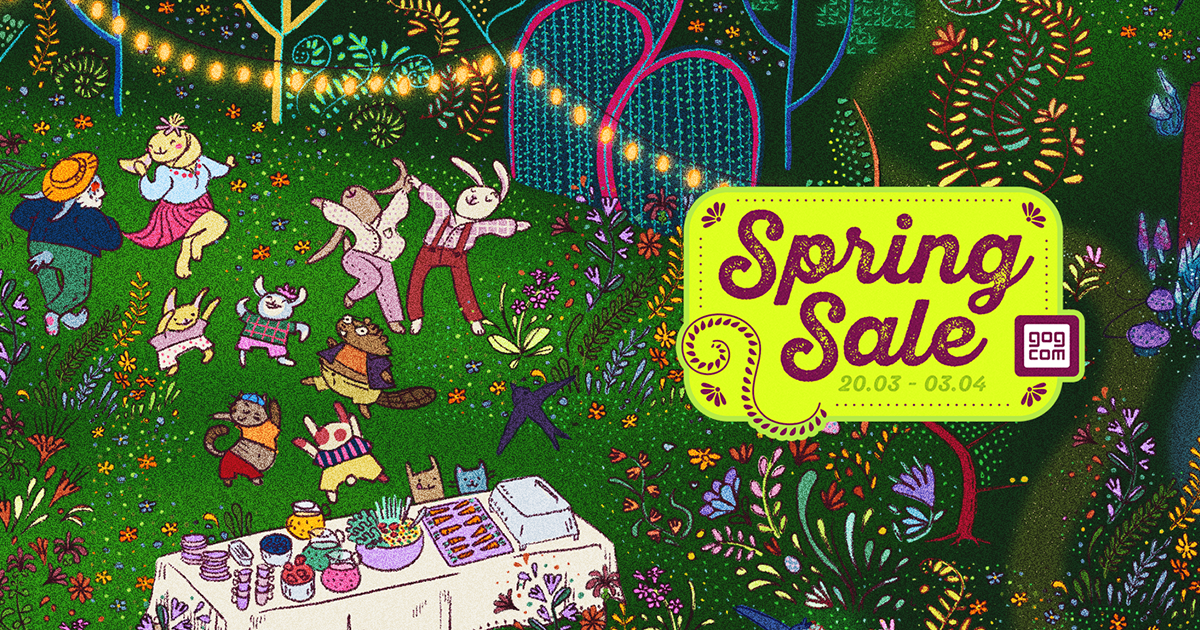 First of all, Spring Sale is absolutely packed with a bountiful array of discounted titles to choose from. Indie gems, iconic classics, AAA games, and everything in between, they are here in all kinds of shapes, forms and genres. You can find every deal HERE, but you prefer to have a little filter while browsing – we got you covered. Discover our curated collections: RPG
– featuring the very best role-playing titles with immersive worlds full of colorful characters and great stories.
Indie
– with outstanding games filled with the heart and passion of their creators.
Classics
– offering impeccable, iconic games that shaped the world of gaming throughout the years.
Highest discounts ever
– special collection of titles with their prices on highest discounts that they've ever been.
Back to the nature
– with awesome games that feature the beauty of nature and its importance, and allow us to marvel at the digital version of one of the most important aspects of life.
2 are enough for a good party
– featuring titles that offer insane amounts of co-op fun to play through with our friends.

Next on the menu are the awesome new releases joining our catalog, some of them with great Spring Sale deals. Let's give a warm, springlike welcome to… Surviving the Aftermath from Paradox Interactive (-30%)
Post-apocalyptic strategy and a city-builder simulator. You'll have to survive and thrive in a post-apocalyptic future where although resources are scarce, the opportunity calls! Build the ultimate disaster proof colony, protect your colonists, and restore civilization to a devastated world.Moreover,
Surviving the Aftermath
is available on GOG alongside its DLCs:
New Alliances (-20%)
,
Forgotten Tracks
,
Rebirth
and
Shattered Hope
, as well as
Ultimate Colony Edition (-10%)
which contains the base game, aforementioned DLCs, and exclusive in-game content.

Impaler from Retrovibe with a great 2 for 1 deal
It's a minimalist, 90's-inspired arena shooter with spikes. And you'll summon said spikes to slay monsters, build barriers, and reach higher ground. Impaler is challenging, rewards movement, and each run feels different thanks to rogue-like elements. Overcome the increasingly difficult hordes of monsters by upgrading your weapons & abilities. With its retro art style, great soundtrack, and a custom engine for extra smooth frame rates it will provide you with immense amounts of shooting fun.
And the best thing is, for the next 48 hours (until March 22nd, 2 PM UTC) everyone who purchases Impaler will receive 1 free gift key to share the fun with whoever you want!

7 pixel graphics adventure titles (and their DLCs) from Octavi Navarro Uninvited (-25%)
– immersive survival horror adventure with a gorgeous combination of 3D environments and pixel art. Your task? To stay alive in this weird and peculiar experience, because what begins as a game between friends turns into a race for your life. Take a breath and enter the house.Its
Soundtrack
is also available on GOG with a -25% discount.

The Librarian (Special Edition) (-25%)
– 2D point & click adventure and exploration title. Liz is the librarian, but her library is threatened by the unknown. It's up to her to investigate what's going on.

The Supper (available to clam for free!)
– horror adventure game about the darkest side of the human soul. Ms. Appleton wakes up in her tavern's kitchen. The Voice inside her head is still there. It won't leave her alone. It commands her to serve a very special meal to some distinguished customers.Its
Soundtrack
and
PDF Art Book
are also available on GOG, both with a -25% discount.

4 bite-size, points & click psychological horror titles from the Midnight Scenes series:
Midnight Scenes: The Highway (Special Edition) (-25%)
– telling the story of Claire Barnes who is about to discover what kind of horrors lurk in the darkness of a deserted road.
Midnight Scenes: The Nanny (-25%)
– where you follow siblings Oliver and Tina in their quest to find their nanny after she disappears in the middle of the night.
The Nanny Soundtrack
is also available on GOG with a -25% discount.
Midnight Scenes: From the Woods (-10%)
– about the disturbing incidents that begin happening after the arrival of a new patient at Fernwood Creek Mental Health Center.
From the Woods Soundtrack
is also available on GOG with a -10% discount.
Midnight Scenes Episode 2 (Special Edition) (-25%)
– in which we follow Dr. Richard P. Griffin during the scariest journey of his life.

Now let's talk about our GOG exclusive Bundles: GOG Kinky Bundle (sum discount of 62%)
This bad boy is a special thematic pack that contains 3 amazing games for a super cheap price! We recommend you hurry up with grabbing it, as it is only available for the duration of the
Spring Sale
and with a limited number of copies! GOG Kinky Bundle offers great and naughty titles in the form of
Alternate DiMansion Diary
,
Succumate
and
HuniePop
– play them once and you won't be able to stop!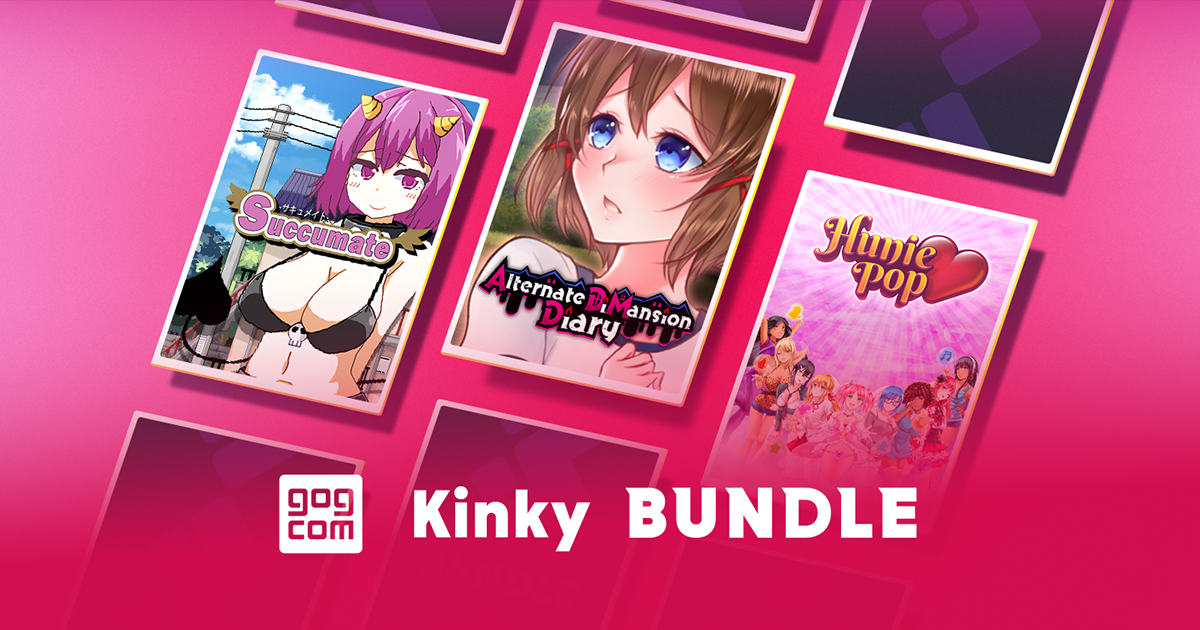 GOG Adventure & Puzzle Bundle (sum discount of -87%)
For every enthusiast of exploration, experiencing super cool adventures and working their brains through solving all kinds of puzzles! It contains
Armikrog
– unique stop motion clay animated point and click adventure game from the creators of
Neverhood
,
The Silent Age
– post-apocalyptic, story rich title about a simple janitor tasked with saving humanity from extinction, and
Deadlight: Director's Cut
– action puzzle platformer exploring a zombie outbreak that eradicated all hope of returning life back to normal. Be sure to grab it quickly as this Bundle also has a number of limited copies and is available only for the duration of
Spring Sale
!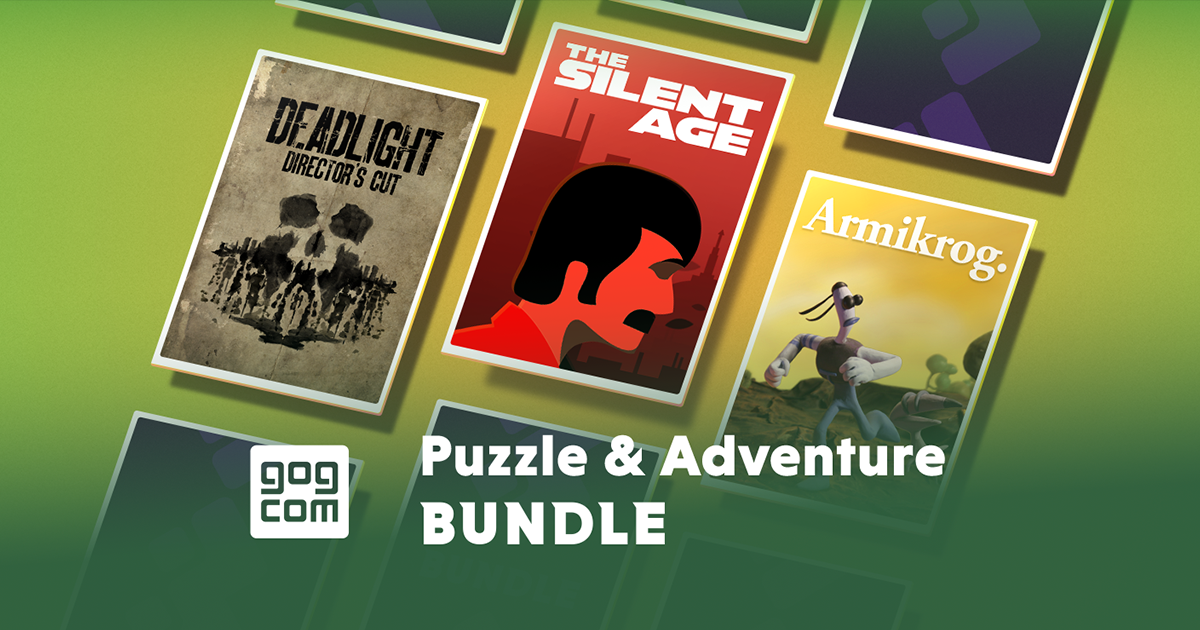 We've also prepared an ability to Build Your Own Bundle with Serious Sam titles!
This awesome mechanic works in the best way possible – the more games you buy, the higher discount you get. Check it out and grab your favorite entries in the iconic, sci-fi FPP shooter series.

At last, but definitely not the least, we have a GIVEAWAY of Lorelai to start Spring Sale on a high note! For the next 72 hours (until March 23rd, 2 PM UTC) feel free to claim your copy of this awesome, story-driven, action adventure 2D horror.
The game presents the story of the titular Lolerai, who will never forget the day when all that she had was taken away and her whole world disintegrated. While she never really had a chance, Lorelai refused to give up. She will fight. And not even death will stop her from getting it all back.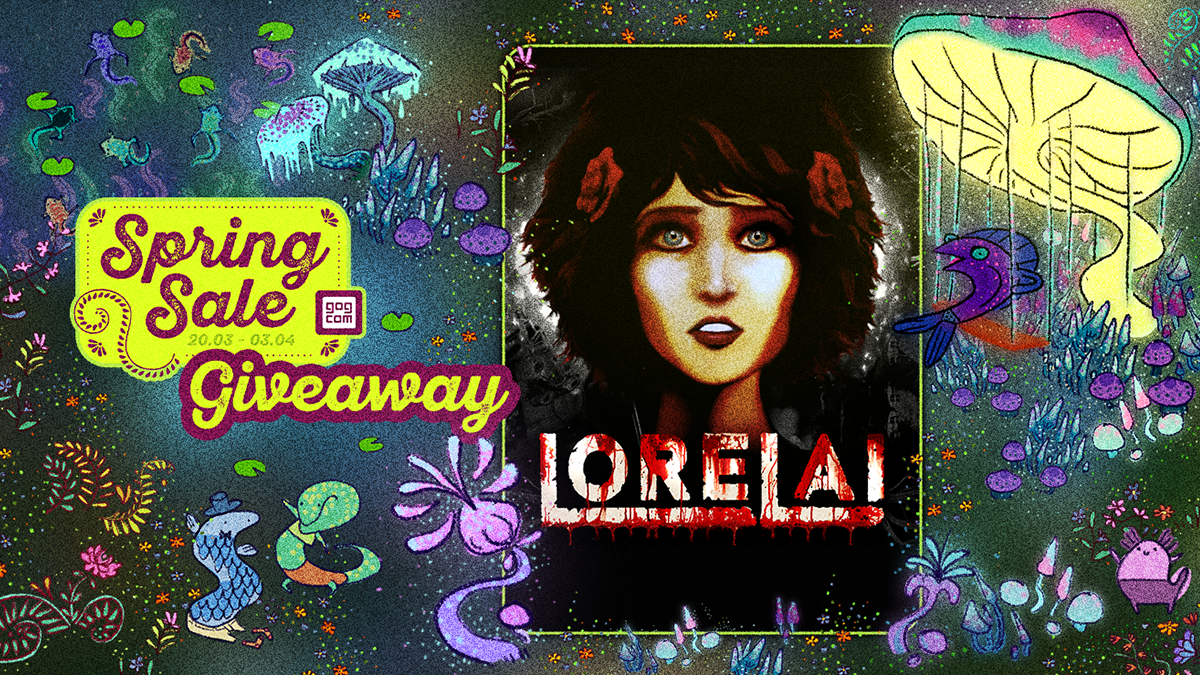 The full bloom of Spring has begun! Make use of all the awesome deals Spring Sale offers, claim the GIVEAWAY, explore our collections, Build Your Own Bundle, check out the new releases and… expect many more awesome things to come! Spring Sale (and all aforementioned discounts without specified date) lasts until April 3rd, 10 PM UTC.