Help Joe as he travels between the groovy present of 1972 and the apocalyptic future of 2012 to discover the truth behind mankind's extinction; a quest entrusted to him by a dying man from the future. Use your portable time travel device to solve puzzles that bring you closer to answers and saving humanity.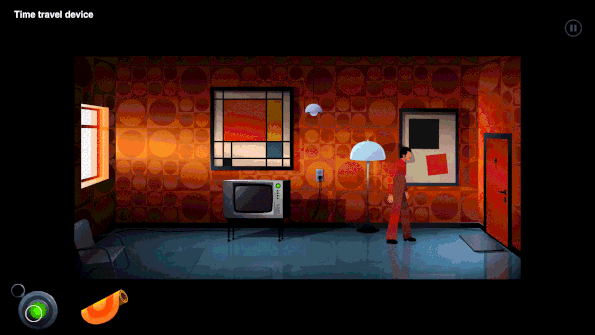 Applauded for its deep story, clever puzzles, and radically simple navigation and art style,
The Silent Age
is an unforgettable experience.
Can you, a simple janitor and literally, the average Joe, save humanity?
Character voiceovers bring the story and characters to life.

Bold, stylish, and minimalistic artwork presented in stunning Ultra HD.

Thrilling adventure with a deep story that captivates from beginning to end.

Complex characters, each with their personality and agenda.

Clever puzzles requiring time travel and specific items to solve.

A seamless interface that makes you feel like you're there.

10 chapters with unique locations, characters, and puzzles.
2021 © Meridian4. All rights reserved. All other trademarks and copyrights are the properties of their respective owners.

Data Error
That does not compute
common · 53.15%

Working for the Man
Buzzwords from the boss
common · 70.96%

Gordian Knot
Think like a samurai
common · 64.66%

Contaminator
Extreme gardening
common · 62.47%

Couch Potato
Chill for a moment
common · 61.37%

Where There's Smoke
...There's a fire
common · 63.29%

Handyman
Get ready to ride
common · 60.27%

See You Later
In a while...
common · 59.18%

Dear Diary
Read Lambert's progress reports
common · 31.51%