Only a few hours left until Cyberpunk 2077: Phantom Liberty, spy-thriller expansion to Cyberpunk 2077 is released! This is your last chance to pre-order, and grab pre-order goodies, such as Quadra Sport R-7 "Vigilante", a completely new in-game car!
In
Cyberpunk 2077: Phantom Liberty
, you'll once again take up the role of V, a cyberpunk for hire, as you embark on a mission to save the President of the New United States of America, after her orbital shuttle is shot down over the yet unknown district of Night City – Dogtown. What follows is a deep dive into an intricate story of espionage and political intrigue which connects the highest echelons of power with the brutal world of black-market mercenaries. The stakes are larger than life, but so is the reward – your very survival.The full-fledged expansion to
Cyberpunk 2077
features a hard-hitting spy-thriller adventure to embark on, set in a brand new location, the aforementioned Dogtown. Over the course of the new story, players will meet and work with new characters; including FIA sleeper agent
Solomon Reed
, played by
Idris Elba
. Among the returning cast you'll get to meet
Keanu Reeves
, reprising his role of a rebel-rockerboy,
Johnny Silverhand
. The expansion also comes with a variety of new content to explore, including new quests, gigs, and gig types; new vehicles, tech, cyberware, and weapons; and a brand new Relic skill tree for even more freedom in crafting one's own unique playstyle, brought in by the unique Update 2.0.
For the occasion of a very soon release though, we've prepared something special for you – an interview with Gabe Amatangelo, Game Director of CD PROJEKT RED. He has a lovely message for the GOG community as well, so be sure to scroll all the way down to see what he has to say!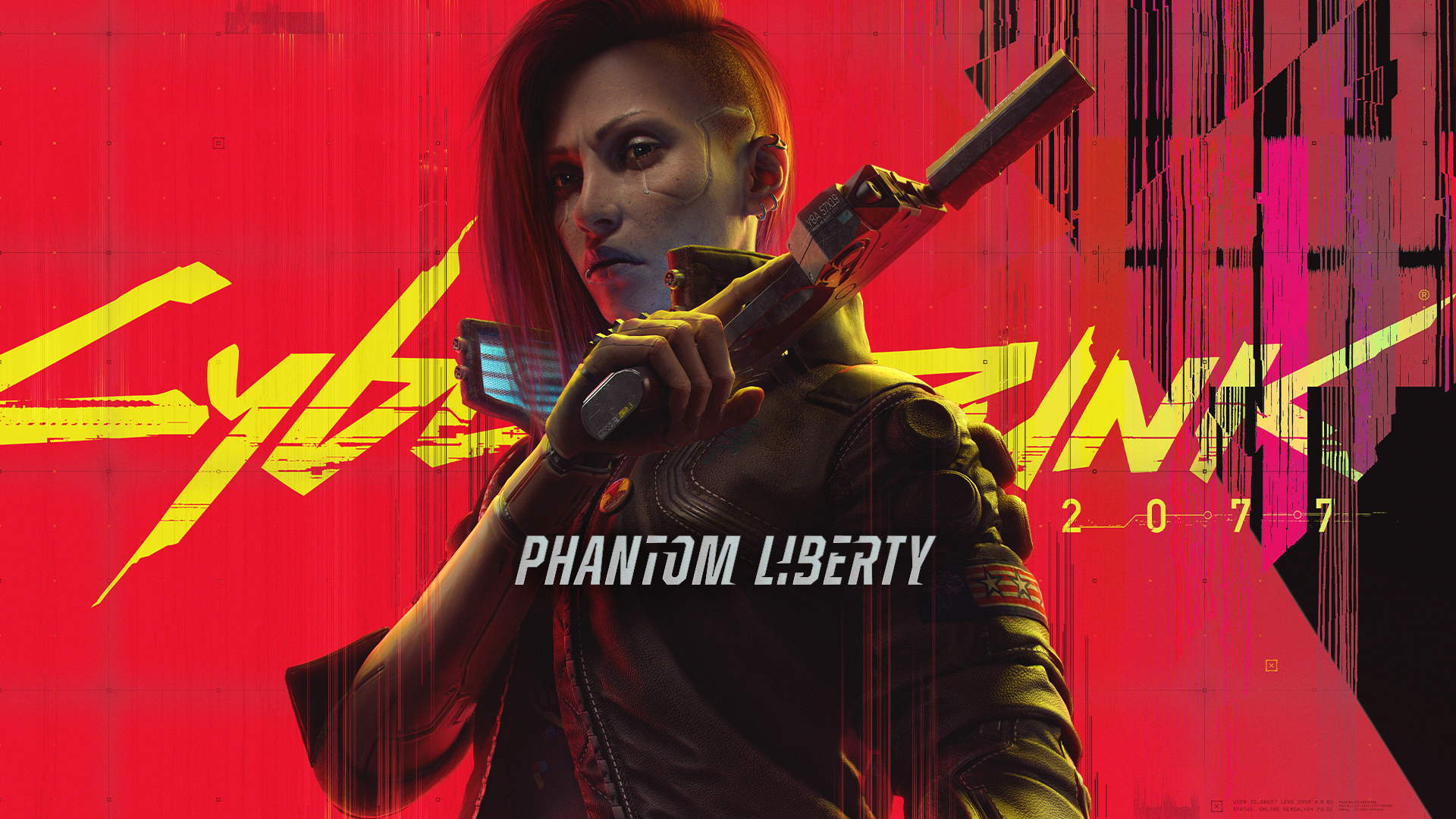 So, let's kick it off with the question everyone is yearning for: what can we expect from Cyberpunk 2077: Phantom Liberty?
Gabe Amatangelo, Game Director: You can certainly expect a unique theme for a narrative-driven RPG: a spy thriller. We've created lots of scenes, characters, and dilemmas that are relevant to that genre — if you've seen the trailers, you may have noticed some brand-new spy gadgets, undercover missions, maybe even some underwater infiltration. It's a cyber spy thriller and has everything you can imagine in that genre, like new, flawed characters and of course the dangerous Dogtown district, which we had a lot of fun creating.You'll also find side quests and activities in Dogtown that help shape how unique and different this district is. On top of that, we used Update 2.0 to pull out a lot of the latent potential and fantasy fulfillment inherent in this world, through new dynamic world systems and new ways to build and play your V.The world now reacts to you in a more realistic way, the way you would imagine things working in Night City. If you've committed a crime — or you're blamed for one — the police will come after you and you can decide whether to escape or fight back, with the possibility of escalating all the way until they pull out the big guns. It'll go from shootouts, blockades, and T-boning maneuvers in vehicle chases to MaxTac. In addition, we have new random encounters that can happen throughout the world, both in Night City and Dogtown. We created a sense of agency in other characters, so you may run across a gang fight, or members of the Barghest militia may be on a convoy run that you can intercept. The goal was to make it all feel more alive.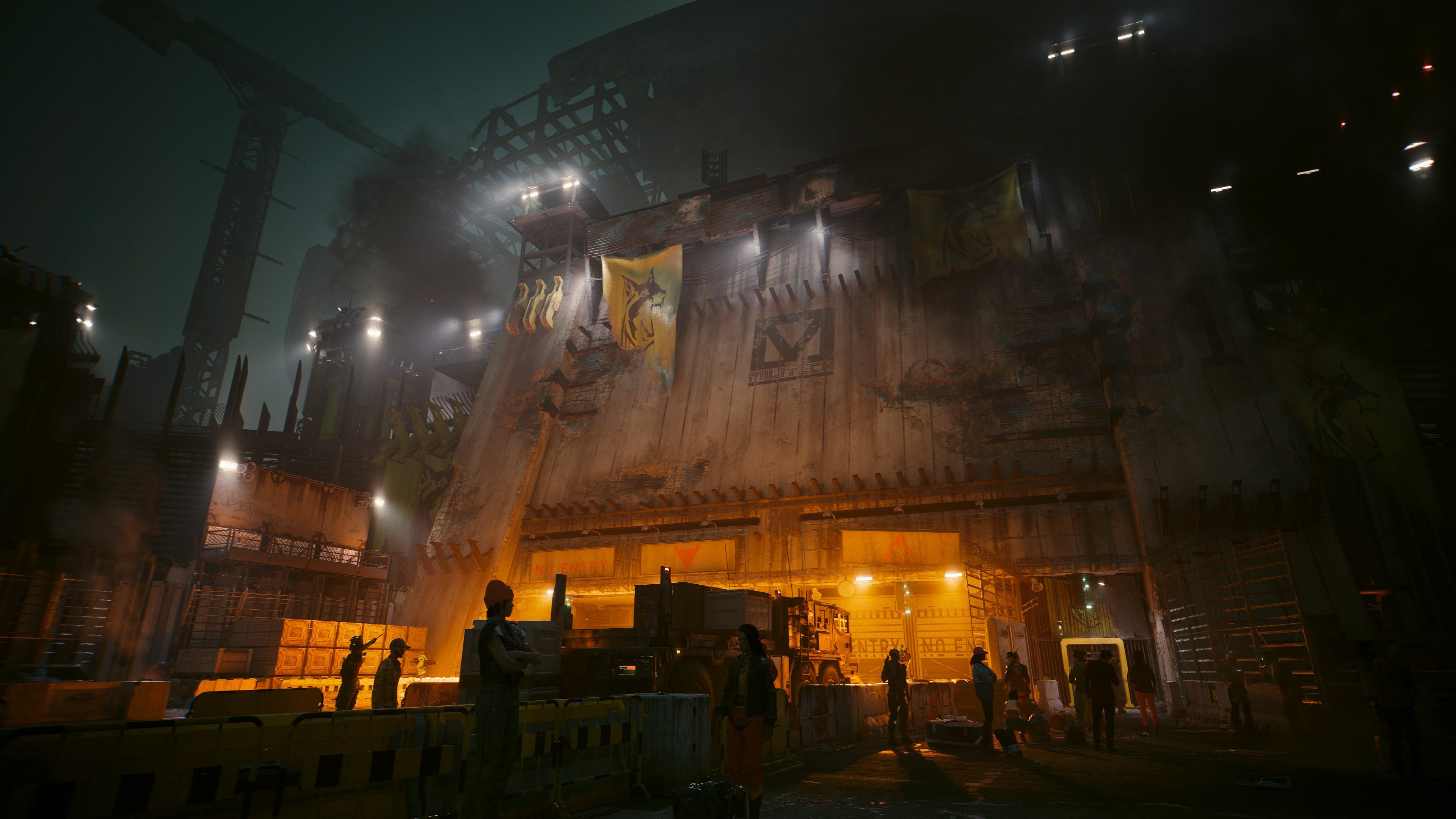 As a game director, what is your approach to establishing and maintaining the creative vision for a game project?
GA: At the very beginning, from the perspective of both a creative and gamer, I initially have gut instinct ideas of where I want to take the project and what to do with it. I'll share those ideas with my direct reports — senior directors from each area, narrative, gameplay, tech, art, etc. in kickoff meetings. Likewise, they'll share their perspectives, ideas, instincts, etc. particularly in their areas. Together, we collaborate and iterate on ideas across the game. My main role at this point is to kind of manage this collaboration toward a single high-level vision that clicks. In other words, we want to arrive at ideas that we are inspired and motivated by, ideas that we believe will resonate with players, and ideas that we believe we can execute on.However, this is only the beginning. Then, together with the senior directors we communicate this vision and plan with the team through kickoff meetings, videos, presentations, documentation, one-on-one conversations, etc. Throughout this process, individuals on the team contribute to iterating and evolving the vision, particularly in the areas they are working on. It is then a chain of communication to manage the iteration in all the different parts of the game to keep it all aligned in a coherent vision. This is the biggest part of not only my job, but each of the senior directors.
How do you balance your creative vision with the input and ideas of various teams?
GA: To strike the correct balance, the first and perhaps most important thing is for all of the senior directors, myself included, to keep an open mind. It's all about attitude. If you remain open to good ideas, no matter who is contributing them, and are able to communicate clearly why a good idea is accepted or rejected, then you have an environment where the good ideas keep flowing and the game will just keep getting better.Sometimes ideas and input fit right in and solve problems. Sometimes ideas are great, but don't fit with the rest of the great ideas. Sometimes, ideas are impossible to execute right now and can be put on the shelf for a future project.Ultimately, the game is big. It's simply impossible for any one person to manage all the good ideas directly. So, it's about alignment, delegation, and trust. I focus on making sure my reports and I are on the same page about the creative vision overall and in various areas of the game, so that I can then trust they can manage which ideas are in or out in their respective areas. Likewise, they do the same with their reports and so on. Then, at checkpoints throughout development we verify and iterate as needed.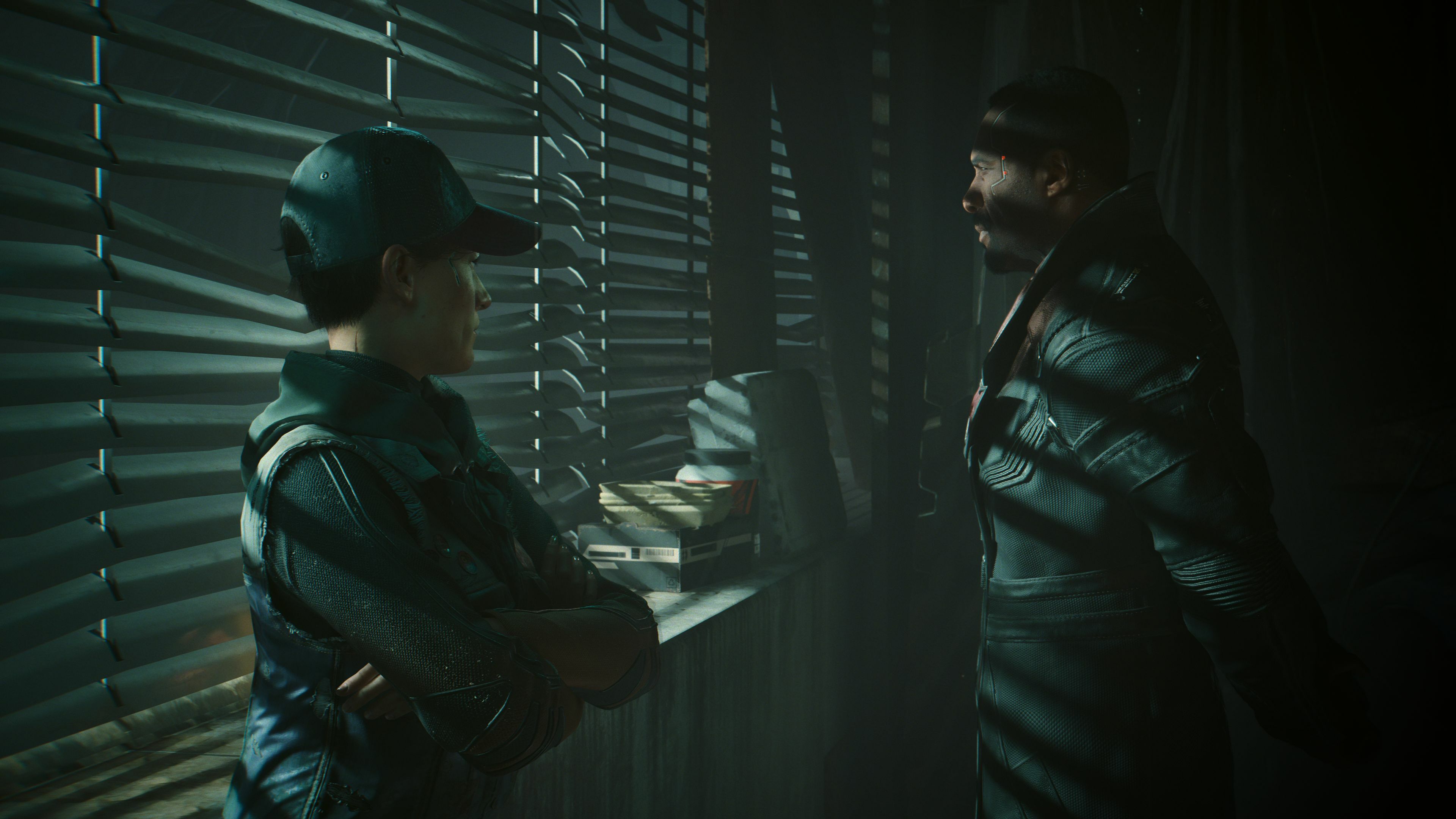 In the light of two previous questions, how unique was the process of Phantom Liberty creation? Did it require any new solutions from you, a fresh approach?
GA: Everything was unique! But that's kind of how it goes in game development and at CD PROJEKT RED — we're not interested in doing something that was done before, and we didn't pick an easy genre that had been done a million times. We decided on a cyberpunk noir spy thriller, which meant we didn't have a lot of previous game titles to point at. Sure, there are some, since ultimately everything has been done, but we were able to make it our own by pulling inspirations from across mediums, discovering some stuff along the way, and generally speaking just have fun with it.Dogtown itself is another example of something we wanted to do a bit differently. Certainly, we pulled inspiration from some real life events throughout history, like when you have a war or conflict location. When the powers at conflict both pull out, you end up with a power vacuum where usually unsavory opportunists move in. What does that area look like, feel like in terms of gameplay? What characters take shape there? What stories happen there? The exploration and unique take on things for a game world environment inspired us.
What would you say is the biggest challenge while creating such a big expansion for an already massive game?
GA: The challenges are what get the blood flowing, it's why we do these things: not because they're easy, but because they're challenging, fun, and rewarding, both for us and for the players.In terms of an example of one specific creative challenge: this is a bit of a spoiler for those who haven't played the base game, but we have a protagonist who's dying. So when it came to creating an expansion, we had to think about how to handle that. But that resulted in — no spoilers — unique scenarios and storylines, ones that pushed us out of our comfort zone. Necessity is the mother of innovation, as they say.A specific, operational challenge was our RED 2.0 transformation. We aimed to change a lot of how we practiced game development. It took some time to get everyone to understand the spirit of the transformation and how it could apply to their area in a practical way. For example, we organized various teams into sort of cross-discipline work groups, in which we asked them to take ownership, contribute, and collaborate among each other in ways most had not before. I'd say the first six months or so were a bit bumpy with some kinks to work out, like what does it look like to have, say, a level designer and writer work closer together. But I believe we eventually established a good rhythm and both the game and the teams are all the better for it.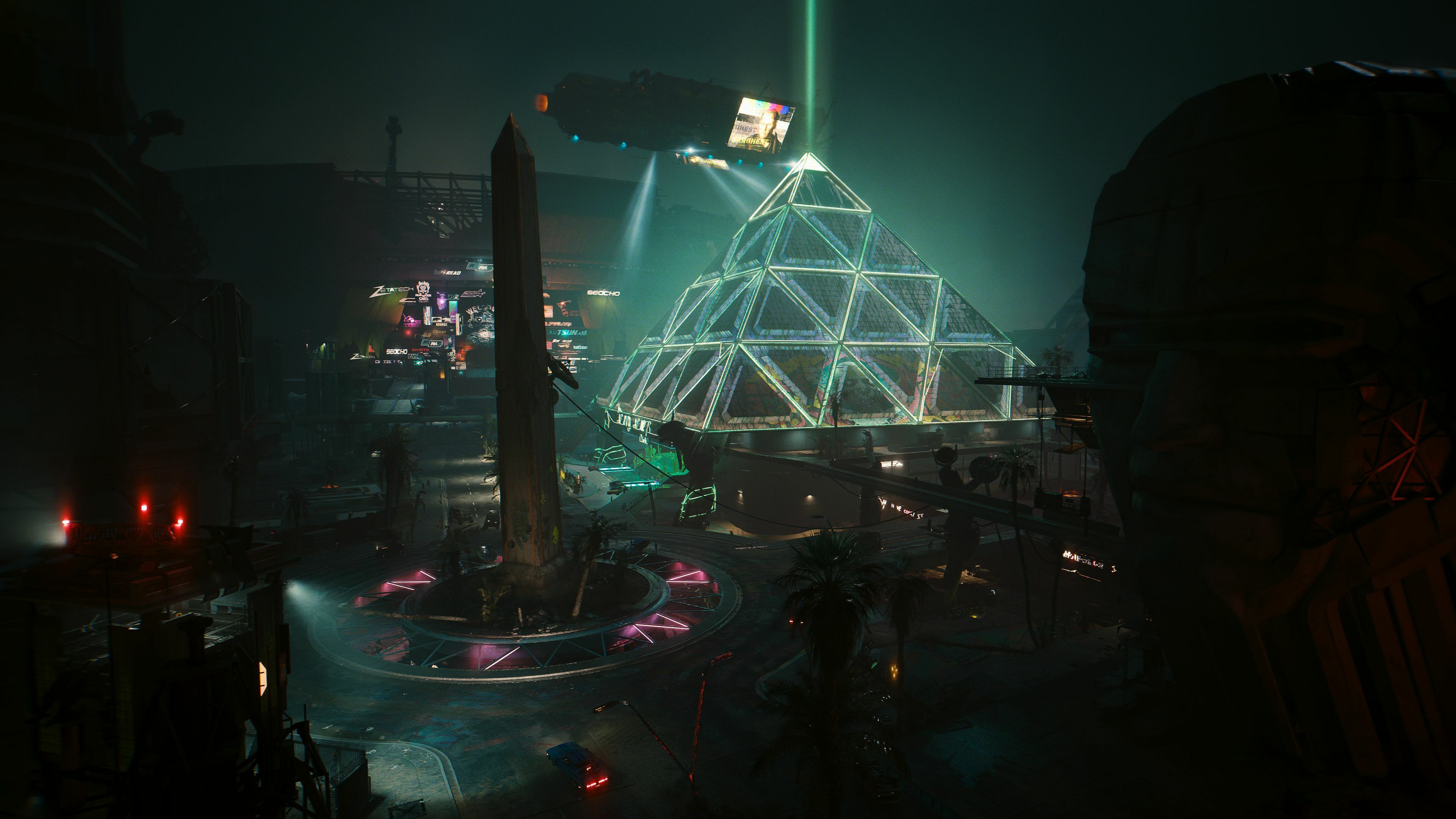 And finally: is there anything in particular that you're excited for the fans to see?
GA: In past interviews, I've been able to talk a lot about all the new and improved features that aim to get you more immersed into your character and the world. We've also been able to introduce you to the new main characters and the start of the story – which by the way, the whole Songbird approaching you with a cure, being able to reach you through the Relic, suppressing Johnny while she speaks to you and showing what a badass netrunner she is, asking for you to help rescue the president, Kurt Hansen of Dogtown having a bone to pick with the president, all of that — it happens within the first like 15 minutes of the expansion. So, no spoilers there! Or, only for the first few minutes of the expansion. The point being, the stuff I am most excited about I can't say because it would be a major spoiler!I can't wait for players to experience the conflicts, moral dilemmas, and unique scenarios and decisions embedded in this narrative. I can't say more than that yet, but I will hint that we were able to do certain types of things that CD PROJEKT RED has never done before in terms of the scope and style of some aspects of the narrative scenarios.Characters and all of their complexity and flaws are at the center of our narratives. And when it comes to Solomon Reed, as we iterated on his character – finding his flaws and inner struggles, I realized I started to recognize him. I could identify with some of his flaws. So, I certainly had some hopes and dreams for how Reed would be performed. Then when we got Idris Elba in the booth, he is such a pro, he so quickly got the character and brought Reed to life better than I could have imagined. His performance in some of those vital scenes tugged at heartstrings, as they say. It has been a privilege to see it all come to life. I look forward to players experiencing these moments with Reed and all of the characters involved in the story.
We'd like to thank Gabe for this opportunity, and all the amazing insight on the game's creation. That's not all, though – before we see each other in Dogtown, check out the special message he has for the GOG community!