Build your JYDGE. Enter Edenbyrg. Get out alive.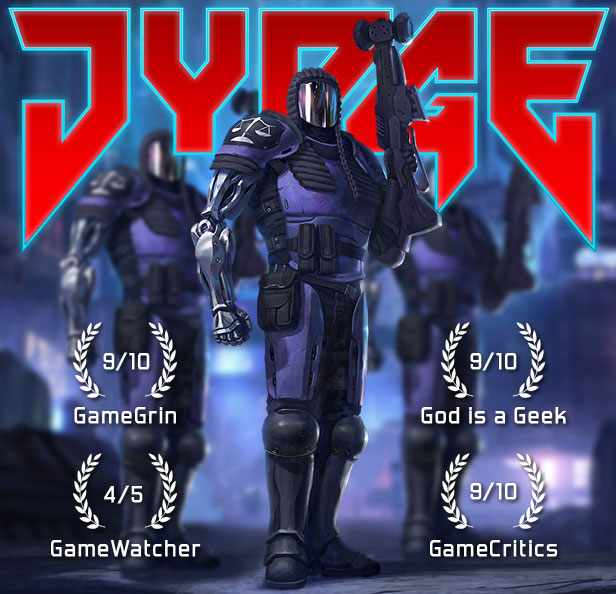 Build your own cybernetic JYDGE in this lawful-but-awful roguehate top-down shooter
where you get to eradicate crime in the never-sleeping megacity of Edenbyrg. Create your own play-style by augmenting your JYDGE, modifying your
Gavel
rifle, and choosing fearless companions to suit the tasks at hand. Go solo or team up with Co-JYDGE in shared screen local co-op.
Will you be
stealthy
and lurk in shadows? Or will you
assault
the evildoers head on? Maybe you'll
brutally rocket
them to bits from a distance? Or perhaps bring your own squad of reckless
companions
to solve the scenarios?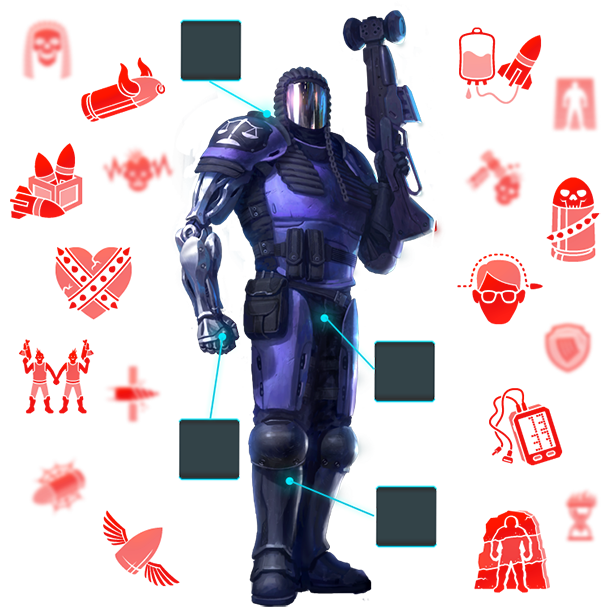 BILLIONS
of different game altering combinations enable you to find tools to fit your playstyle.
Use
STEALTH
augmentations to sneak silently in shadows. Make yourself
GIANT
and hurl perps around. Make yourself tiny and fit through smaller cracks. Or combine augmentations: make yourself a tiny giant. Up to you.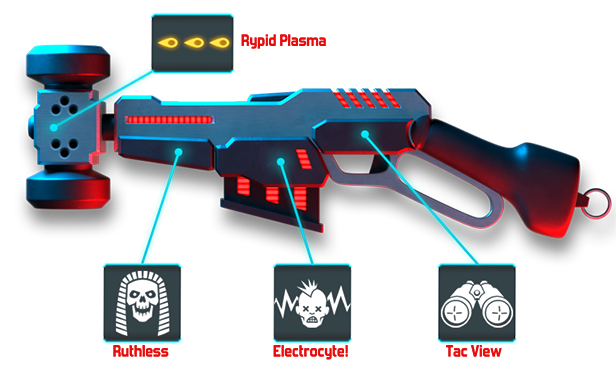 Deal
sweet ruthless Jystice
with your ultra-versatile and moddable weapon of the law.
§ Fire
lead, lasers
, and
electricity
modified with dozens of game changing effects.
§ Persuade the perps to join your side with "
Persuade or Die
" mod.
§ Fire
rockets
in the general direction of the enemy and hear that kneecap split from a distance.
§ Use
Dynamite Gavel
mod to powerslam through walls and explode-gib the foes with a swift blow to the brain stem. Observe the wrongdoer's eye pop out of its socket.
§ Smell the burning criminal flesh using the
Flaming Plasma
mod or just gently knock them unconscious with the Sandman mod.
Your Gavel, your Law.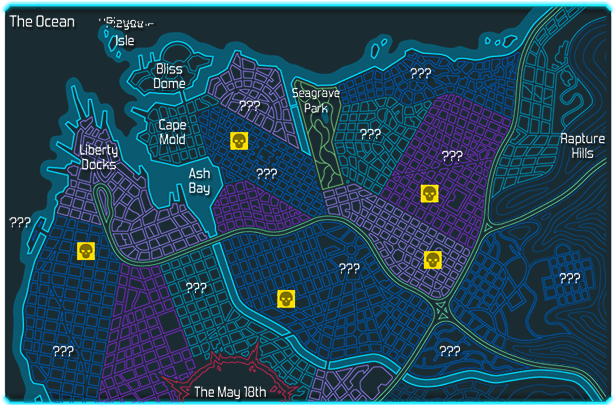 The filthy stench of crime has taken over
Edenbyrg
. But do not fall into despair, the lawful but awful JYDGEs are designed to swiftly correct all lawless behavior.
Bank robbers have fortified themselves into the MegaBank. There are four ways into the bank, but only one way out of the vault. How will you proceed?
Several Cobra Gang members have taken the Flanders family hostage. They need to be rescued. Preferably alive. Your move.
The darkest rain-beaten alleys of Edenbyrg also tell a rumor that someone is building a death machine. Something big and especially designed for taking out JYDGEs. Arm yourself!


How to complete the scenario without firing a single shot? Under 15 seconds? Without being seen? With EVERYONE dead? With EVERYONE alive?
Your heroism and extraordinary feats will be rewarded with shiny Medals. Medals unlock delicious new cyberware, weapon mods, fire modes, special weapons, and more.
What is the best combination of cyberware and weapon mods to achieve the medals in different scenarios?
Who be the JYDGE?

Copyright © 2019 10tons Ltd