Phantom Liberty, a spy-thriller expansion for Cyberpunk 2077, is arriving on GOG on September 26th. With pre-order up and running, it's time to take a look at some amazing GOG offers!Redeem your in-game rewards
Upon pre-ordering
Cyberpunk 2077: Phantom Liberty
, you'll get a chance to unlock a brand new in-game vehicle! But that's not all – do you have a GOG account? You're in luck! You'll also receive a set of incredible rewards for true CD PROJEKT RED fans. You can expect The Witcher 3: Wild Hunt themed items, such as clothing and magnificent witcher sword, as well as Gwent: The Witcher Card Game themed T-shirt and a stylized gun. You can redeem them as easily as three years ago, during the release of Cyberpunk 2077 – but you can be sure, this time the rewards are even cooler!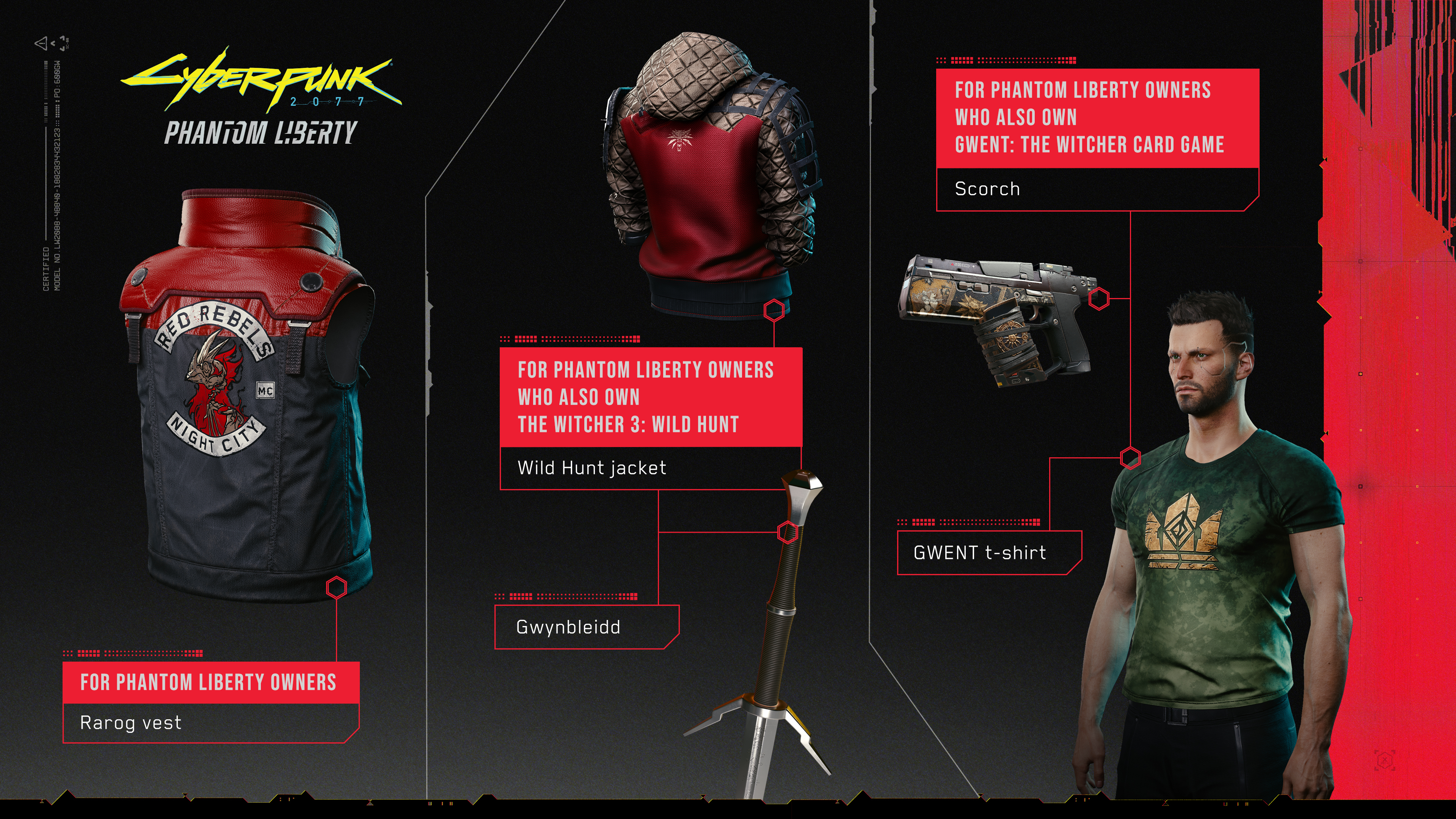 Cyberpunk 2077 & Phantom Liberty Goodies Collection giveaway
Let us introduce a brand new
Cyberpunk 2077 & Phantom Liberty Goodies Collection
! This unique content pack includes, for the first time ever, the best of previously released CD PROJEKT RED content from
Cyberpunk 2077
and the upcoming expansion. Among the content featured in the Collection, you'll find digital wallpapers, screenshots, key visuals, printable posters, gang graffiti, and even more – the Collection will expand with new content in the future, so be on the lookout for more updates! Hurry up though; as it will be available only until June 14th, 2023, 6 PM UTC.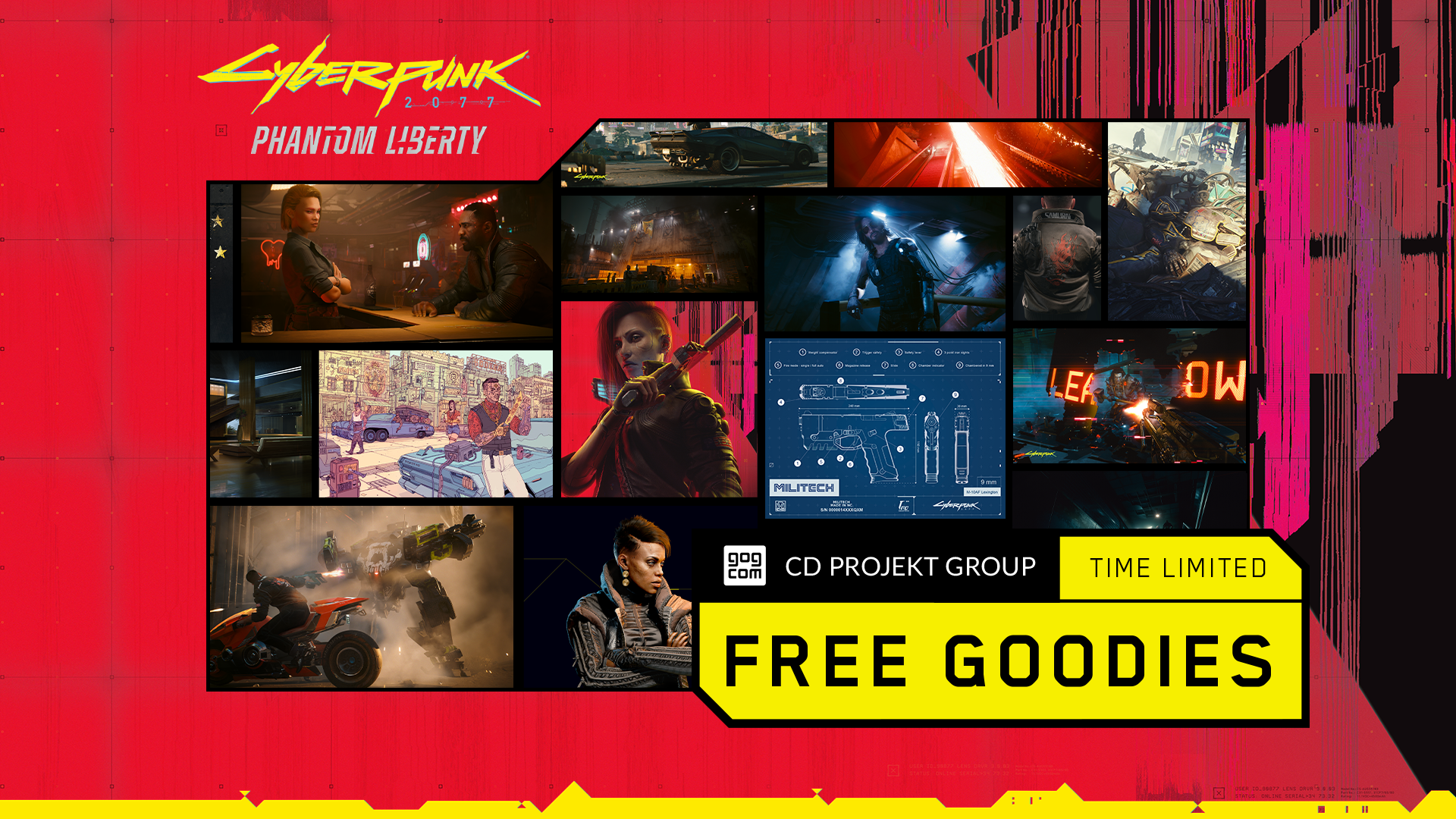 Cyberpunk Essentials Collection & Gift Pack
To make the pre-order launch even more exciting, your must-check is our brand new
Cyberpunk Essentials Collection
. The titles you'll find there will only build up the hype, and feed our dystopian fantasies until the
Cyberpunk 2077: Phantom Liberty
release!That's not all though – to make it even better, we decided to give it a little twist. If you buy any game from the Collection before June 30th, 10PM UTC, you'll receive the
Cyberpunk Essentials Gift Pack
! The Gift Pack is totally optional and claimable via email, and contains a copy of
Akane
that you'll receive on July 4th, 2023, and the copy of the GOG-chan 3D model that will be available to you on September 26th, 2023. The GOG-chan model is an exclusive 3D-printer-ready figurine wearing a cyberpunk-esque attire – how cool is that!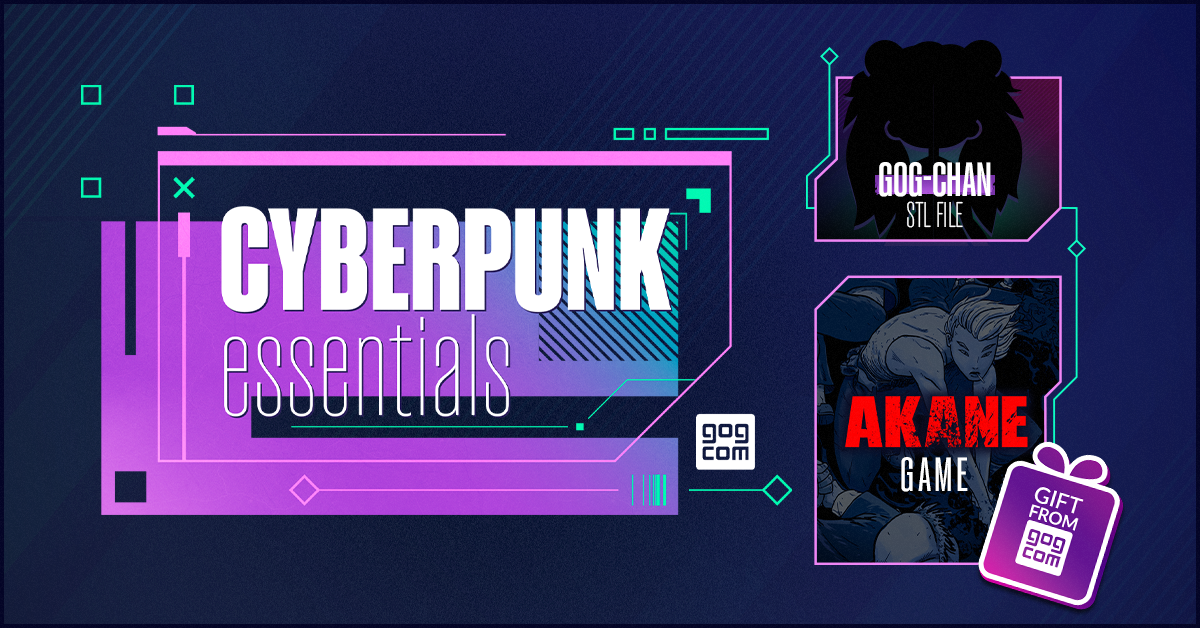 Take a DRM-free trip to Night City with GOG, and redeem incredible rewards – pre-order now!