Savage combat and tough decisions await in the unforgiving wastelands of Ashe.
Trials of Fire combines overworld exploration, multi-character combat and loot linked deck-building to create fresh strategic options on every run.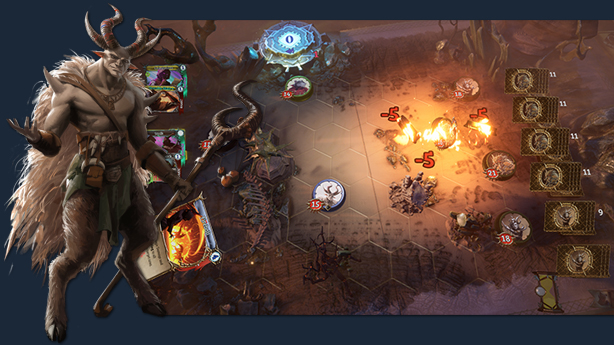 Content added during Early Access
9 Playable Heroes
4 Game Modes + 1 Seasonal Quest
4 Lore Quests
345 Skill Cards
220 Items
42 Legendary Items
294 Narrative Encounters
56 Enemy Types
14 Bosses
40 Landmarks
Issue combat commands to each Hero based on their cards.
The combination of 3 Hero decks presents new and interesting challenges in every fight.
Movement and positional play are critical to survival in combat.
Use powerful card synergies to combine the unique abilities of your three heroes.
Outside of combat encounters, the party's loadout of weapons, items and gear can be swapped or upgraded.
New items and weapons are discovered while exploring the vast overworld of Ashe.
Traverse an immense overworld map and author a unique adventure in a dangerous hunt for resources critical to the survival of Terralin.
Every journey you take will be a Trial.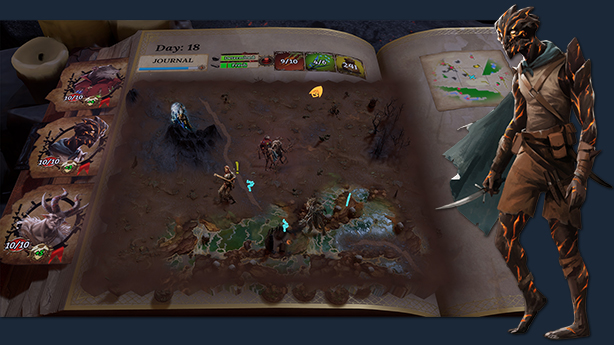 Milk Run
Complete an Adventure on Easy or higher difficulty.
common · 32.05%

Assassin
Defeat 50 enemies in combat.
common · 34.57%

Hunter
Defeat a Boss on Easy or higher difficulty.
common · 47.18%

Giant Slayer
Defeat a Boss on Medium or higher difficulty.
common · 40.21%

Awoken
Raise a Class's Soul Level to 5.
common · 31.6%