Donut County is a story-based physics puzzle game where you play as an ever-growing hole in the ground. Meet cute characters, steal their trash, and throw them in a hole.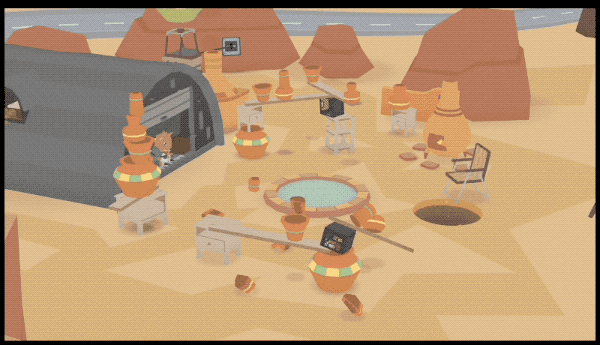 Where Trash is Treasure
Raccoons have taken over Donut County with remote-controlled trash-stealing holes. You play as BK, a hole-driving raccoon who swallows up his friends and their homes to earn idiotic prizes.  
When BK falls into one of his own holes, he's confronted by his best friend Mira and the residents of Donut County, who are all stuck 999 feet underground… and they demand answers!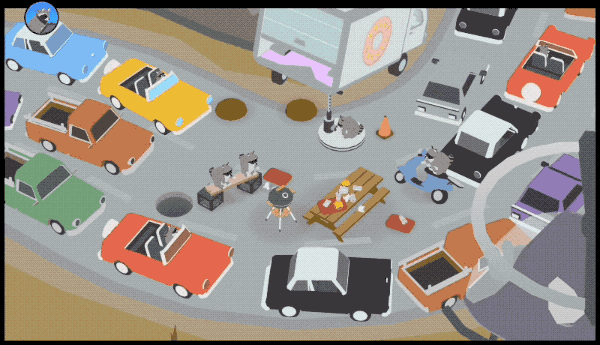 The Hole Keeps Growing
EXPLORE every character's home, each with their own unique environment.
MOVE the hole to swallow up their stuff, growing bigger each time.
COMBINE objects inside for crazy effects: cook soup, breed bunnies, launch fireworks, and more.
CATAPULT things back out of the hole. You can use it to solve puzzles...or just destroy stuff.
DEVOUR everything. The hole won't stop until the whole county is all gone.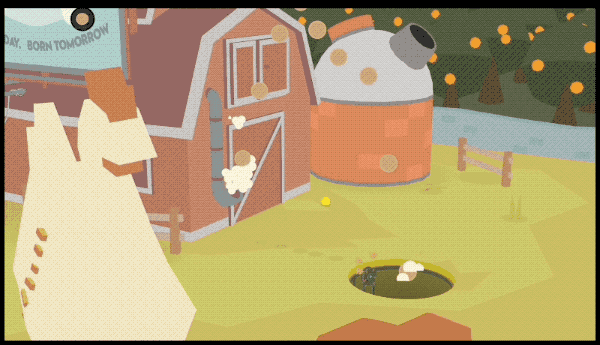 Donut County was created by Ben Esposito, designer on
What Remains of Edith Finch
and The Unfinished Swan. It is the result of six years of solo development, dozens of donuts (for research), and one fateful encounter with a raccoon.

Gamer
Stock up on gamer fuel.
common · 50.86%

Redeemed
Bring everyone back from underground.
common · 62.7%

Donut County
Destroy the donut shop.
common · 67.45%

Disrespecter
Destroy Trash King's monitor.
common · 39.85%

The Flume Is Doomed
Destroy Raccoon Lagoon.
common · 66.31%

Hacker
Hack into the mainframe.
common · 65.24%

Pup's Odyssey
Release the hot air balloon.
common · 78.91%

Pyro
Set Pepper's trailer on fire.
common · 51.21%