---
Survival
is only the beginning. The only way for humanity to have a
future
is to return to the
stars
and confront
them
. But, it will require a lot of ingenuity and help to recover everything that was lost, and even that might not be enough...
Aground is a Mining/Crafting RPG, where there is an overarching goal, story and reason to craft and build. As you progress, you will meet new NPCs, unlock new technology, and maybe magic too.
Will you be able to raise dragons? Launch into space? The sky is literally not the limit.
Beneath its simple exterior, Aground hides a lot of
depth
and surprises that will keep you wondering "what's next?"
What can you do in Aground?
While it starts simple, Aground slowly evolves into a much larger game with tons of features and things to do. Here is an incomplete list:
Mine Ores, Gems, and other Resources

Build Structures

Complete Quests

Fight Enemies and Bosses

Craft Tools

Farm Crops

Cook Foods

Befriend NPCs (or not)

Advance your Technology

Discover Magic

Ride Vehicles and Mounts

Travel to other Islands and Planets

Raise Dragons

Capture Enemies

Level up your Skills

Go Fishing

Explore Secrets
Soundtrack
The soundtrack from Aground pushes the status quo of what a typical video game soundtrack in the Western part of the world is perceived as. Aground is certainly inimitable and in great measure to be combined with complete originality and euphony. Many of the pieces bring excitement, nostalgia and joy to the players/listeners. Each track is carefully crafted to compliment hours of game-play never to become monotonous. It conflates funky rhythms with psychedelic synths in juxtaposition of idiosyncratic time signatures that have never been used in the history of video game music ever before.
This deluxe edition of the soundtrack (the original of which was released in 2019) includes 7 additional tracks never heard before, 2 tracks originally from the game Deity Quest, and 3 pieces of sheet music transcribed and arranged for solo piano by David Peacock: "Ancient Aquatic Energy," "Brave Crusader," and "Nightly."
"Aground (Original Game Soundtrack) [Deluxe Edition]" was made possible by the following individuals:
Chase Bethea: Composer
Isa Alcántara: Album Artwork
Kyle Johnson: Mastering Engineer (Moontech Studios)
TRACK LISTING
No Boundaries 4:08
Primitive Tech 4:18
Tarragonavion 2:09
Dance with Dragons 3:16
Desert Biome 4:36
Cigam Oodoov Lleps 4:34
Grimoire Architect 4:04
Brave Crusader 4:17
Industrial Tech 4:16
Technically 4:20
Door to the Spirit World 4:42
Subaqueous Metropolis 3:56
Intro Scene 0:29
The Passage Between 4:57
Abyssal Depths 4:31
Colonial Function 4:11
Taiga - Forest Theme (from "Deity Quest") 4:26
Aground Trailer 1:29
Manic Mayhem 4:08
Nightly 4:16
Advent Cosmic Odyssey 5:54
Neila Enemui Bar ambar 4:19
Wild Encounter 4:08
Maars Metaalchemist 3:45
Onslaught (from "Deity Quest") 1:38
Hive Dive Havoc 4:11
Purification (Part I & II) 2:46
Wrath of the Preeminence - Part I 2:02
Wrath of the Preeminence - Part II 1:46
The Blue Marble 4:08
Remains 2:43
Bionic Civilization 1:14
Ancient Aquatic Energy 3:48
Natura Sanctorium 4:20
Lament of the Isle 0:20
Aground Trailer Remix 1:59
No Sky Limit 1:05
Who are We?
We're
Fancy Fish Games
- a small indie team that has released 12 games, 5 commercially (including Aground), since 2012. We follow our passion, making games that catch our fancy - our games tend to be quirky, surprising or thought-provoking. You can read more about us and how we bring Aground to life in our developer interviews: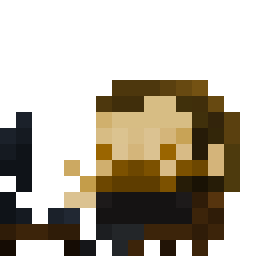 David Maletz - New Ground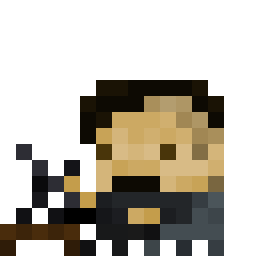 Aaron Norell - Pixel Perfect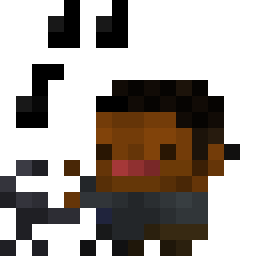 Chase Bethea - Sound Bytes
---

We've been continually improving and expanding Aground while in Early Access thanks to player feedback - feel free to join us on our journey by leaving feedback and chatting in our
Discord Server
!