According to Chinese astrology, 2020 is the Year of the Rat. What's even more important, this little creature is also the first among all 12 Zodiac Animals. It means this year can truly be a special one, filled with new beginnings. Let's make it even more unique with our special gaming horoscope based on your Animal Zodiac sign!
To celebrate the beginning of the Chinese New Year, we're commencing a special
Lunar Sale
, lasting from the 24th to the 31st of January. During this time you'll see over 1000 awesome deals featured on our site, along with some fresh game releases. Want to know how to find yourself in this downpour of cool, discounted titles? Check out your gaming horoscope for the year 2020 below. All you have to know is your Animal sign, based on the year you were born, but don't worry, we'll help you with that too.

The Rat
(birth years: 1960, 1972, 1984, 1996 or 2008)This animal in Chinese culture symbolizes intelligence and farsightedness. If you are born under the Rat sign, then you are most certainly quick-witted and resourceful. These qualities make you a perfect player for titles that require a lot of versatility, like
action-adventure games
. Games like
Darksiders III (-66%)
and
Owlboy (-40%)
will be the perfect choice for you.

The Ox
(birth years: 1961, 1973, 1985, 1997 or 2009)This noble creature is usually seen as dependable, strong, and determined. If you were born under the Ox sign you can accomplish anything if given enough time. That's why you are naturally drawn into
tactical strategy games
, which can really test your patience and resolve. Engaging titles like
BATTLETECH (-66%)
and
Massive Assault (-65%)
await you this year.

The Tiger
(birth years: 1962, 1974, 1986, 1998 or 2010)Brave, confident, and competitive - if born under this sign you are a natural leader. Tigers accept even the hardest challenges, even if sometimes they seem a bit reckless. This makes you a great competitor in
FPS games
which require both boldness and quick reflexes. Try titles like
S.T.A.L.K.E.R.: Call of Pripyat (-70%)
and
Brothers in Arms: Earned in Blood (-75%)
.

The Rabbit
(birth years: 1963, 1975, 1987, 1999 or 2011)Born under this sign? Then there is a big chance that you are elegant, kind, and responsible. Rabbits show great management skills, but also never lose focus when it comes to the esthetics of their creation. That's why you should try and test your skills in
life simulation games
. Take a shot at titles like
Firewatch (-75%)
and
Kholat (-80%)
this year.

The Dragon
(birth years: 1964, 1976, 1988, 2000 or 2012)Those born under the Dragon are confident, intelligent, and enthusiastic. In China, dragons symbolize luck, that's why if you bear this Zodiac sign you surely have a winner-takes-all personality. That is one of the main reasons behind your love of
role-playing games
. And besides… you're a dragon, duh! You should try titles like
Darkest Dungeon (-70%)
or
The Witcher 3: Wild Hunt - GOTY Edition (-70%)
this year.

The Snake
(birth years: 1965, 1977, 1989, 2001 or 2013)Are you enigmatic, intelligent, and wise? That's typical for people born under the Snake sign. You are brilliant, although your brain sometimes works in somewhat mysterious ways. Many gamers born under the Snake sign love
adventure titles
- the more challenging puzzles, the better. Try "headscratchers" like
DISTRAINT 2 (-60%)
and
Schizm: Mysterious Journey (-50%)
.

The Horse
(birth years: 1966, 1978, 1990, 2002 or 2014)Animated and active - if born under the Horse sign, you simply vibrate with positive energy. You love to be constantly on the move, to the point that it sometimes leaves people around you somewhat breathless. This is the reason
platform and arcade games
suit you so well. Fun titles like
Rayman Origins (-66%)
and
Giana Sisters: Twisted Dreams (-80%)
will bring joy to your 2020.

The Goat
(birth years: 1967, 1979, 1991, 2003 or 2015)Calm, gentle, and sympathetic - if you are blessed with the Goat Zodiac sign you probably fit this description. To Chinese people, the goat symbolizes creativity. That's why you love to spend your free time on
strategy games
, which can really make you think hard and force you to come up with unique, creative solutions.
Age of Wonders: Planetfall (-33%)
and
Europa Universalis III (-75%)
are great choices for you.

The Monkey
(birth years: 1968, 1980, 1992, 2004 or 2016)Your top virtues are sharpness, smartness, and, most importantly, curiosity. You like to explore mysterious uncharted lands, meet new people, and learn new skills. That's why playing
roguelike games
come to you almost naturally. Check out the titles like
EVERSPACE (-85%)
or
Tangledeep (-60%)
this year.

The Rooster
(birth years: 1969, 1981, 1993, 2005 or 2017)If you are born under this sign, you are observant, hardworking, and courageous. Roosters are the masters of multitasking. This enables you to prevail and work even under great pressure.
Real-time strategy games
are almost perfectly tailored for you. Try titles like
Cossacks 3 (-60%)
and
Craft The World (-75%)
in 2020.

The Dog
(birth years: 1970, 1982, 1994, 2006 or 2018)Lovely, honest, and prudent - qualities of man's best friend are also shared by this Animal sign. Those born under the Dog sign are fearsomely loyal to their friends. That's why you are a perfect asset to the team in all
co-op games
. Titles like
Hammerwatch (-75%)
and
Trailblazers (-40%)
will make the upcoming year even more fun.

The Pig
(birth years: 1971, 1983, 1995, 2007 or 2019)If you are born under this sign, you are compassionate, generous, and cheerful. Pigs love to accumulate wealth, they are born administrators. When it comes to games, this Animal sign prefers
business management titles
, that can help them get rich. Games like
Anno 1701 A.D. (-75%)
or
Pizza Connection 3 (-60%)
will give you a lot of satisfaction.
You couldn't find your year of birth and Zodiak sign? Here's a more detailed breakdown.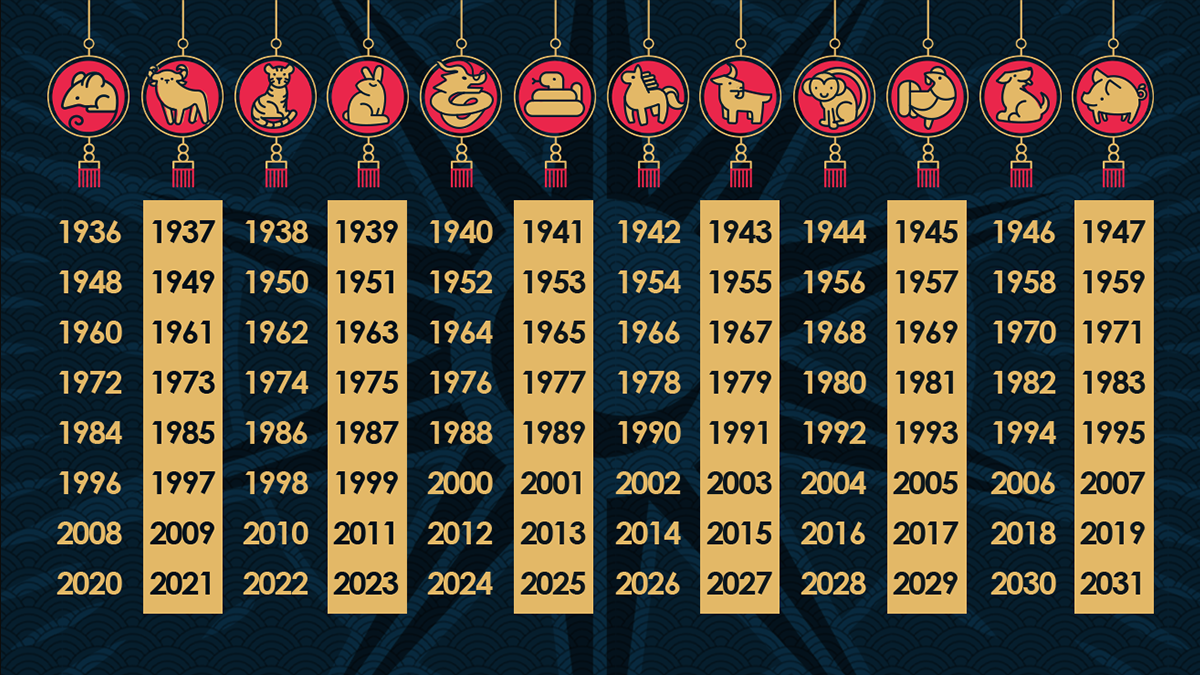 Visit the comments below and let us know your Animal Zodiac sign and which games you picked during the Lunar Sale!