When thinking about old-school gaming memories, first-person shooters from the 90s pop into the mind of many gamers. DOOM is one of the all-time classics, of course, but did you know that the classic shooter Heretic was actually built on a modified version of that same engine?
As GOG.COM welcomes the Heretic series to its ever-growing library of games, we thought it would be the perfect time to look back at this series of four titles to learn more about it, see what made it special, and take a peek at the studio behind it all, Raven Software.If old-school shooting titles hold a fond place in your heart, join us for this trip down memory lane!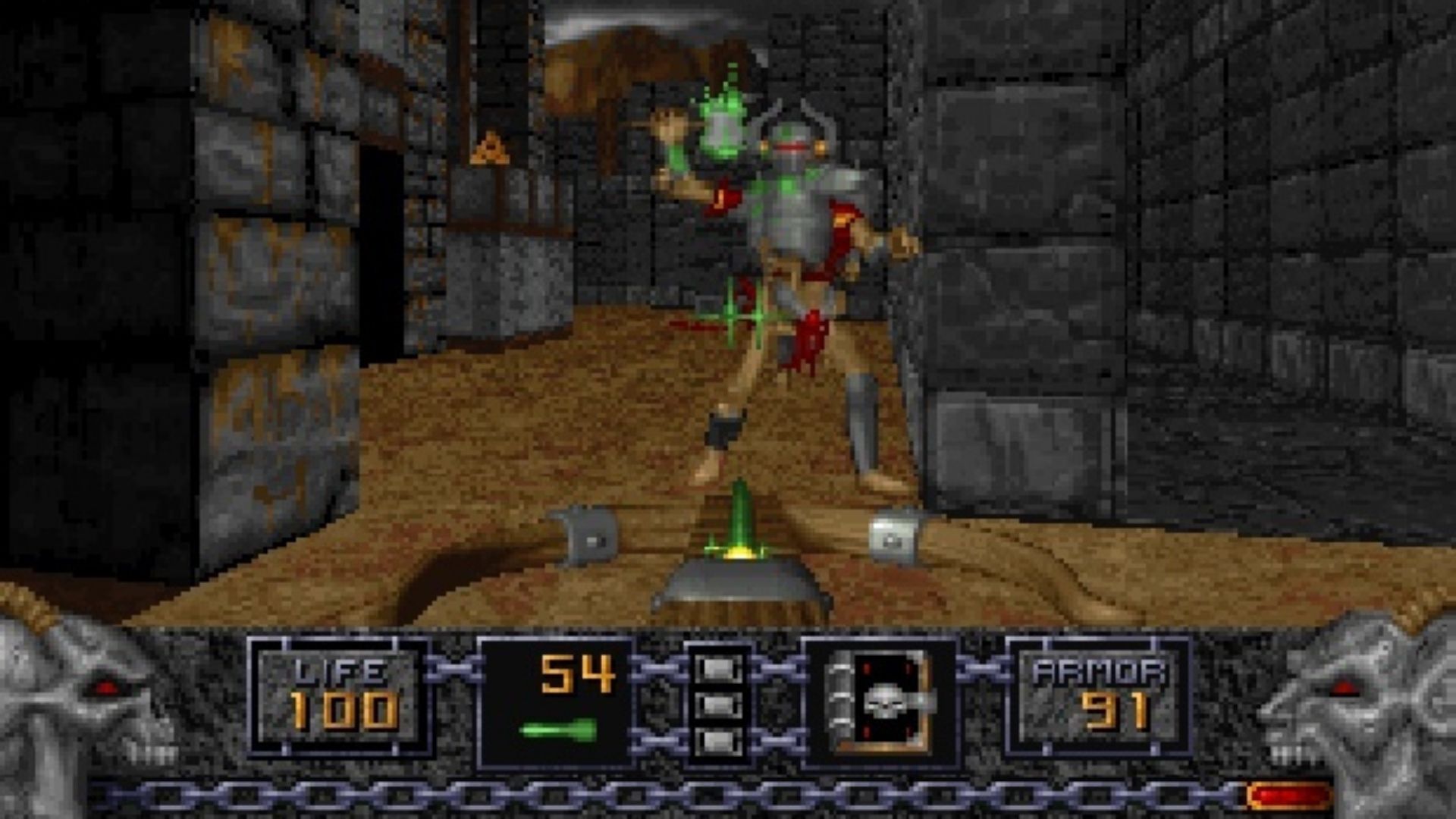 A series built on fantasy
There's something special about video games from the 90s. While they might not have all of the polish and high-def graphics of today's games, there's a special quality to them that can instantly transport gamers into their game world.The Heretic series, starting with
Heretic: Shadow of the Serpent Riders
, takes what was popular in games like DOOM, but gives it a gritty, fantasy background that helps differentiate itself from the pack. You'll be replacing guns with magical weapons and enemies will also reflect the fantasy setting.In
HeXen: Beyond Heretic
, the developers open it up even more, allowing you to choose between three different characters to play as - these included a fighter, cleric, and mage. Each of these characters had weapons unique to them, and certain items even behaved differently depending on which character you select.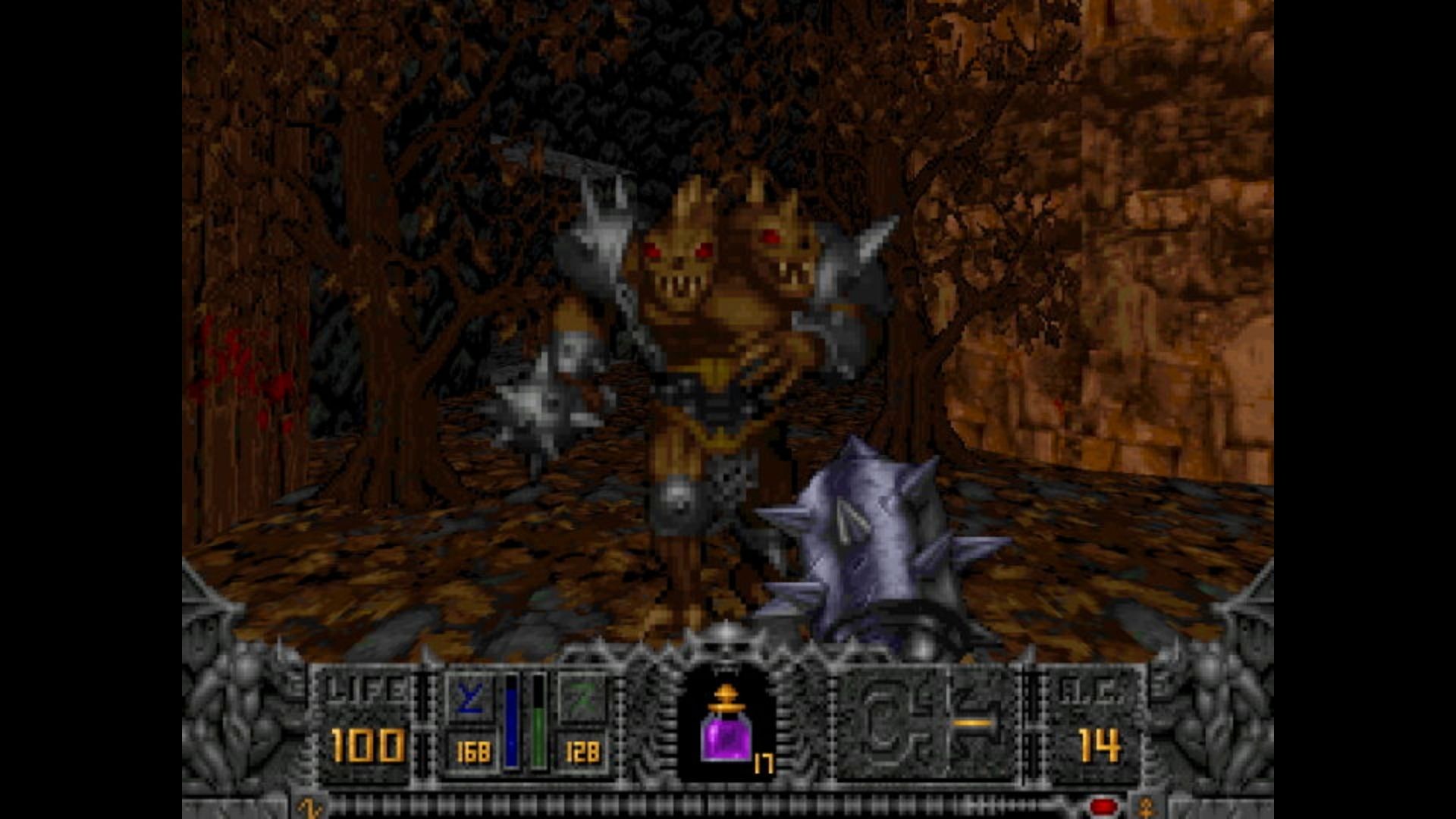 Alongside the visuals and mechanics, this series has a pretty unique story for those that want to follow along. Basically, you have three evil brothers, known as the Serpent Riders. They have possessed seven kings, and it is up to you to stop them.
Heretic brought new mechanics to the table
Not only does the series bring fun gameplay to the table, but it also helped usher in a new era of mechanics in the 2.5D shooter genre. Whereas many games of the time only allowed characters to look left and right, Heretic gave gamers the chance to look up and down, as well, making combat more dynamic AND more satisfying.Past more control over your character's aim, Heretic: Shadow of the Serpent Riders also gave gamers an early look at a staple of modern video games - an on-character inventory.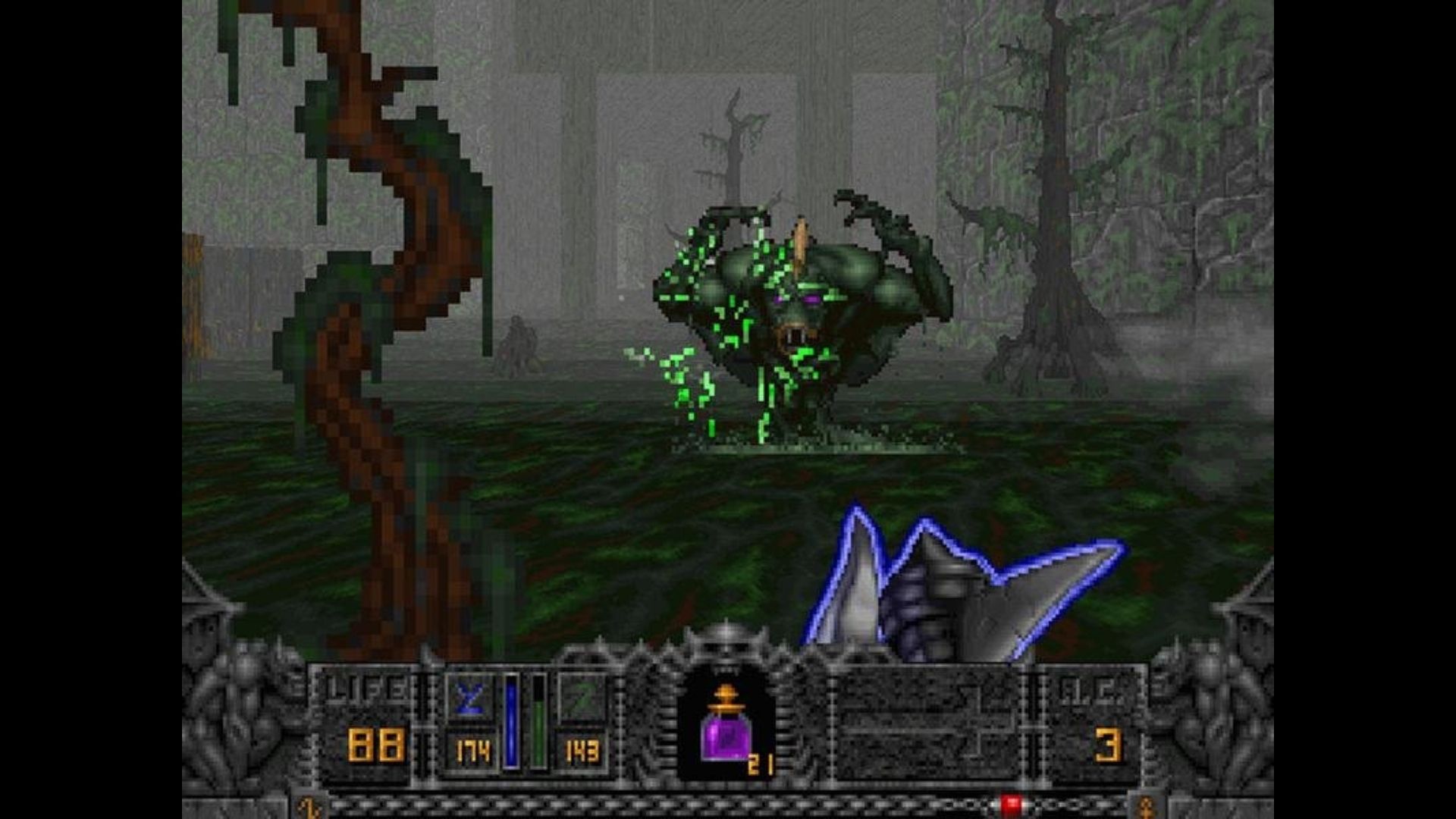 While you could argue that the Heretic series helped inspire future generations of shooters for decades to come, there are some modern games that take direct inspiration from the series. Two that come to mind are the PC game
AMID EVIL
, as well as
Project Warlock
which was released in 2018.
Four adventures to sink your teeth into
As we mentioned at the beginning of the piece, the Heretic collection includes four titles, Heretic: Shadow of the Serpent Riders, HeXen: Beyond Heretic, HeXen: Deathkings of the Dark Citadel, and HeXen II.Technically,
Deathkings of the Dark Citadel
is an expansion to Beyond Heretic, but with 20 new levels to conquer and an additional six multiplayer maps, there's plenty for players to master!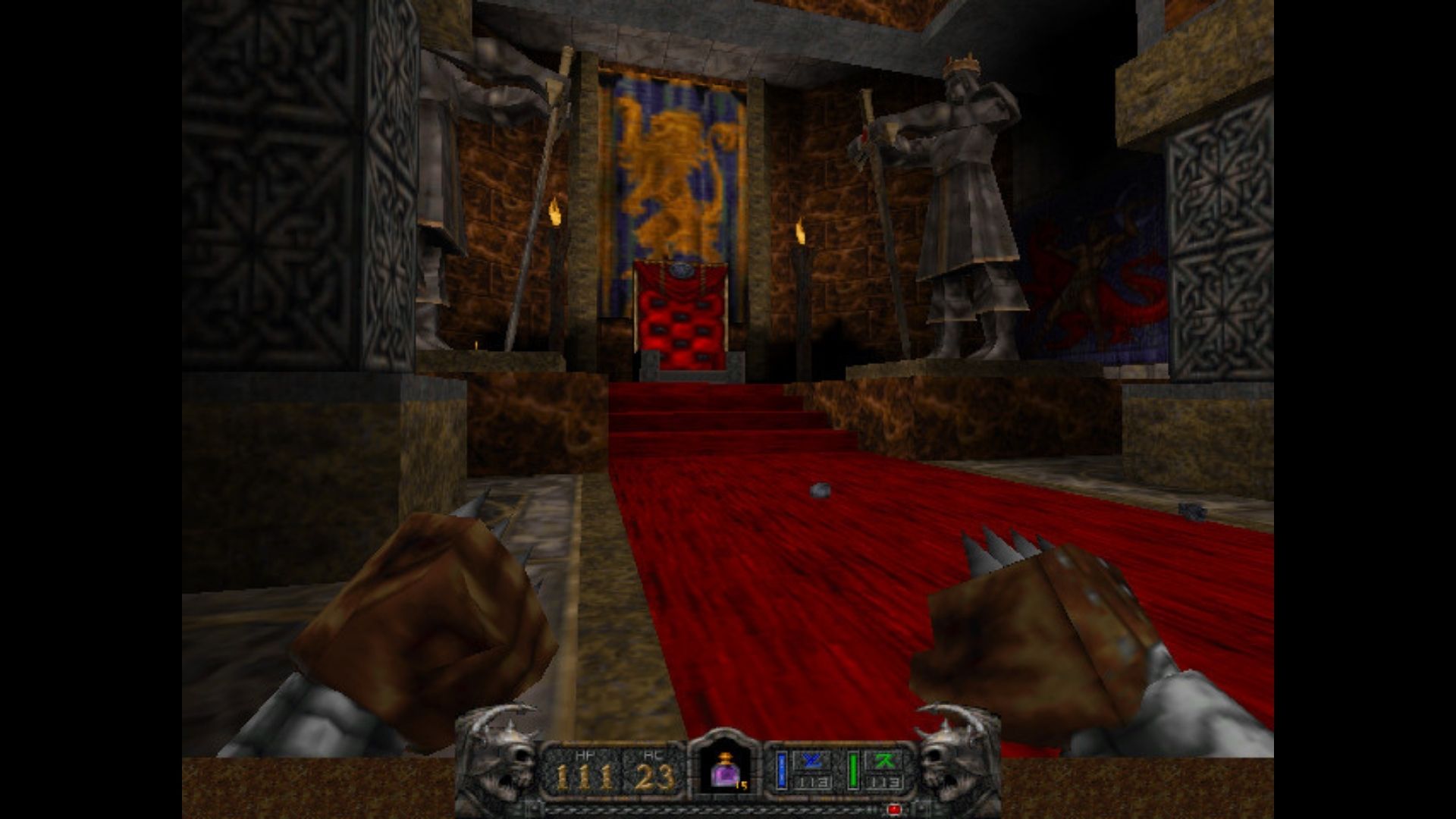 Each one expands on the one prior to it, with new features, weapons, levels, and classes.
HeXen II
is the culmination of the series and you can really tell! It features four classes for players, Paladin, Crusader, Necromancer, and Assassin. Each one has different playstyles and weapons, so replayability is high with this one.HeXen II also includes destructible environments and gives players the ability to level up their characters, giving them more HP and spellcasting Mana.
The studio behind the hit series
The Heretic collection
is just the latest batch of games to join GOG.COM from Raven Software. This iconic studio was founded in 1990 and also worked on hits like Quake 4, Singularity, and Soldier of Fortune.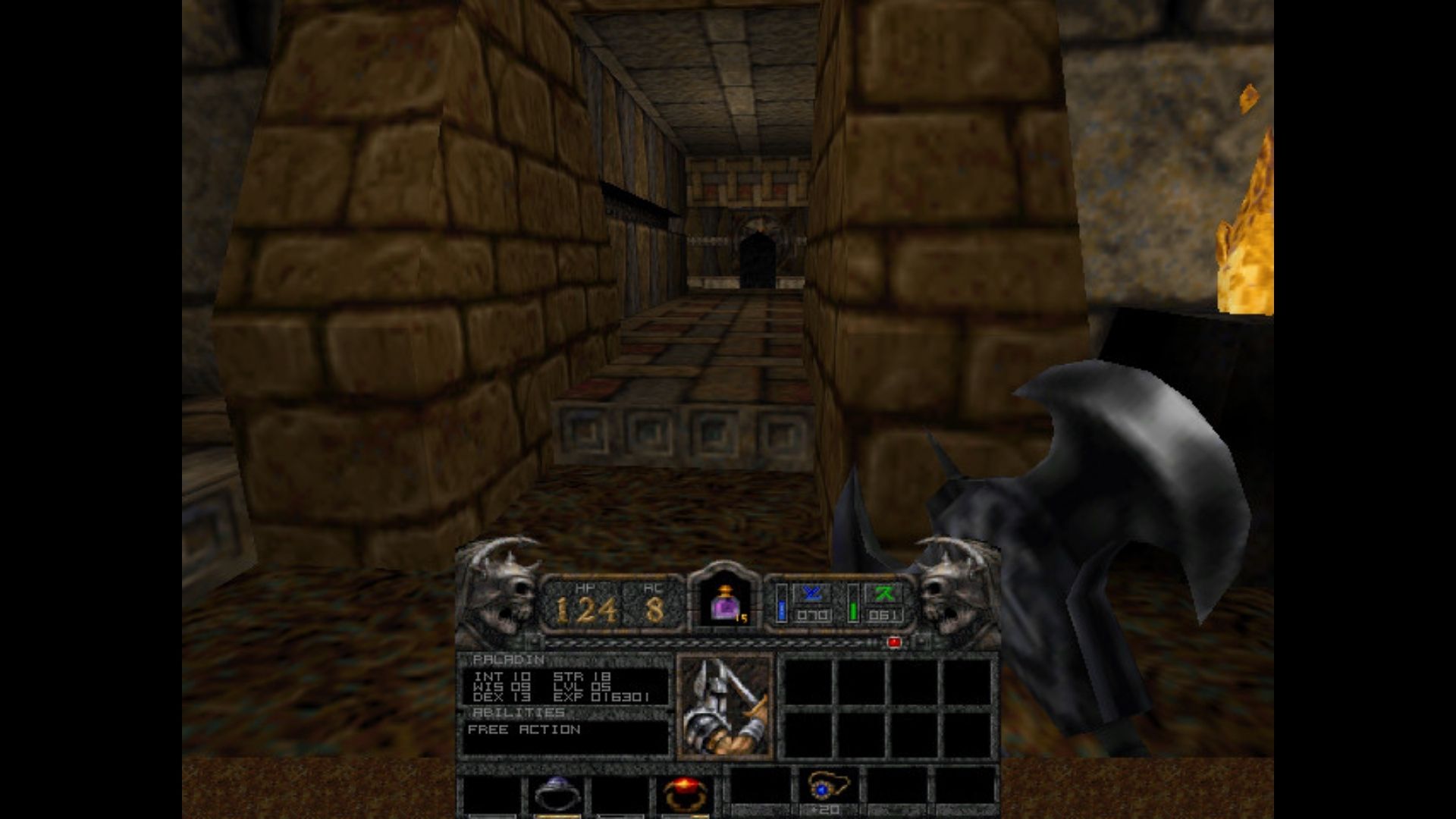 Even today, the legacy of Heretic lives on with Raven Software's works. In the 2009 version of Wolfenstein, Heretic's Tomes of Power are featured as collectibles, and in Quake Champions one of the characters wears armor that bears the Serpent Riders' icon.
If you are a fan of old-school shooters or just want to see what all the hype is about, now is the perfect time to do that with these titles joining GOG.COM's catalog. Buy them separately, or snag them all in one convenient bundle!