Zadbajcie o to, by ubarwić sobie odrobinę dzień odpowiednią dawką zabawnych produkcji. Jeśli nie możecie się zdecydować, którą grę by tu wybrać, nadciągamy z pomocą. Oto garść rekomendacji od członków naszego zespołu, aktualnie grających pracujących w ramach domowych biur.
Gry akcji
Przywitajcie się z Krzysztofem i jego nieodłączną towarzyszką, Nelą. Jak widzicie, ta dzielna psina jest właściwie zwarta i gotowa, by rzucać się na pikselowych przeciwników. Kiedy ma się u boku taką sprawdzoną wojowniczkę, pokonanie nawet takich wyzwań, jakie stawia przed grającymi
Dishonored: Complete Collection (-60%)
, jest niczym splunięcie. Nela ostrożnie dobiera swoje gry akcji, lecz jest gotowa bezlitośnie uderzyć, kiedy tylko nadarzy się okazja. Tego lata poleca poszatkować na kawałki trochę wrogów w
Way of the Samurai 3 (-70%)
.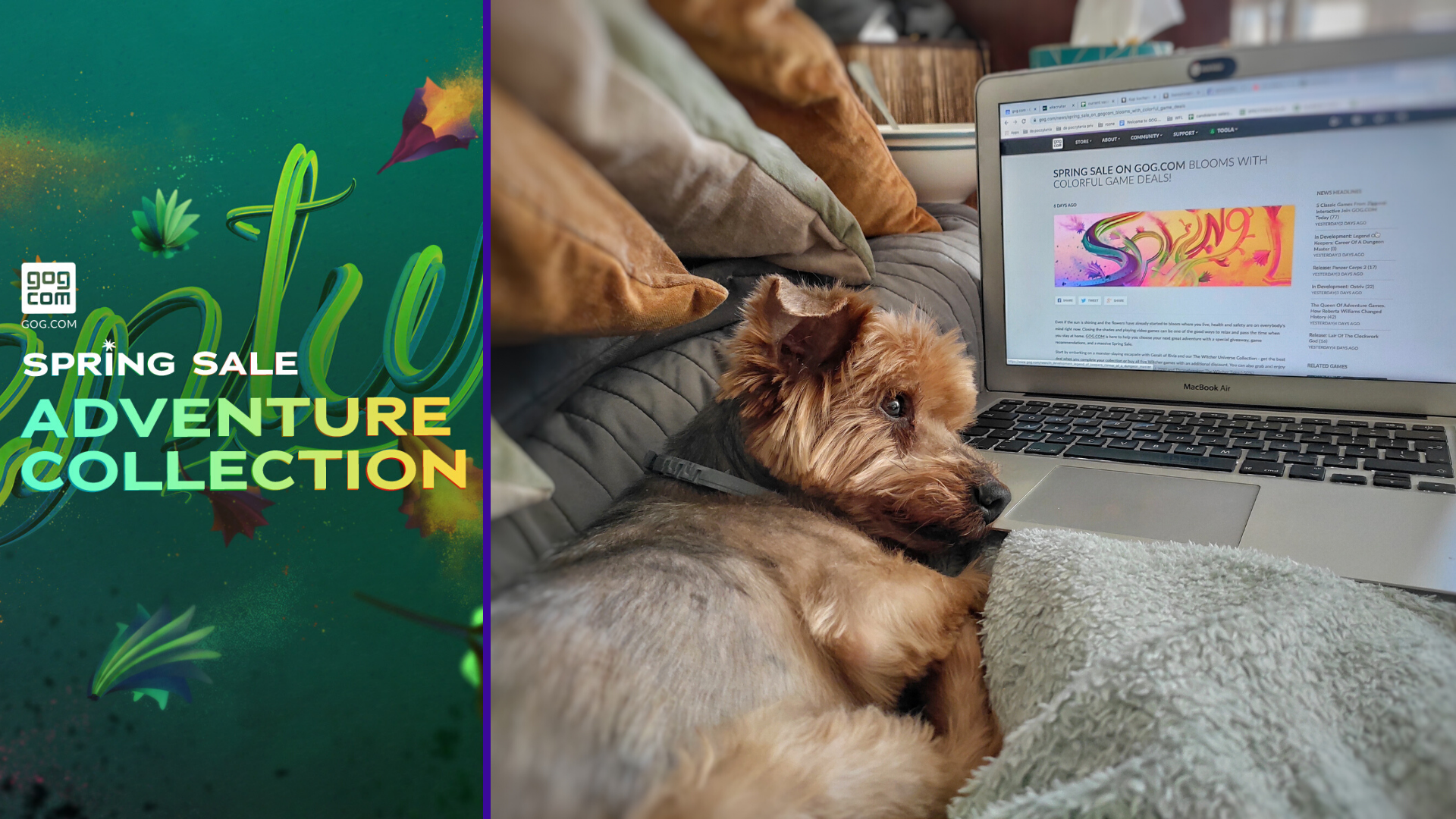 Przygodówki
Znajdowanie skrytych w lesie wskazówek ułatwia pomoc dobrego psa-tropiciela. Nasza koleżanka Ola zna ku temu najlepsze sposoby, zawsze zabierając swojego dzielnego zwierzaka Majkiego w długie, wirtualne podróże w takich grach jak
Styx: Master of Shadows (-80%)
. Psi węch, nawet według ostrożnych szacunków, jest ponad 10000 razy czulszy od człowieczego. Nie zaskakuje więc, że Ola uwielbia spędzać czas nad przygodówkami w towarzystwie swojego pupila. A teraz akurat polecają zagrać w
Sherlock Holmes and The Hound of The Baskervilles (-75%).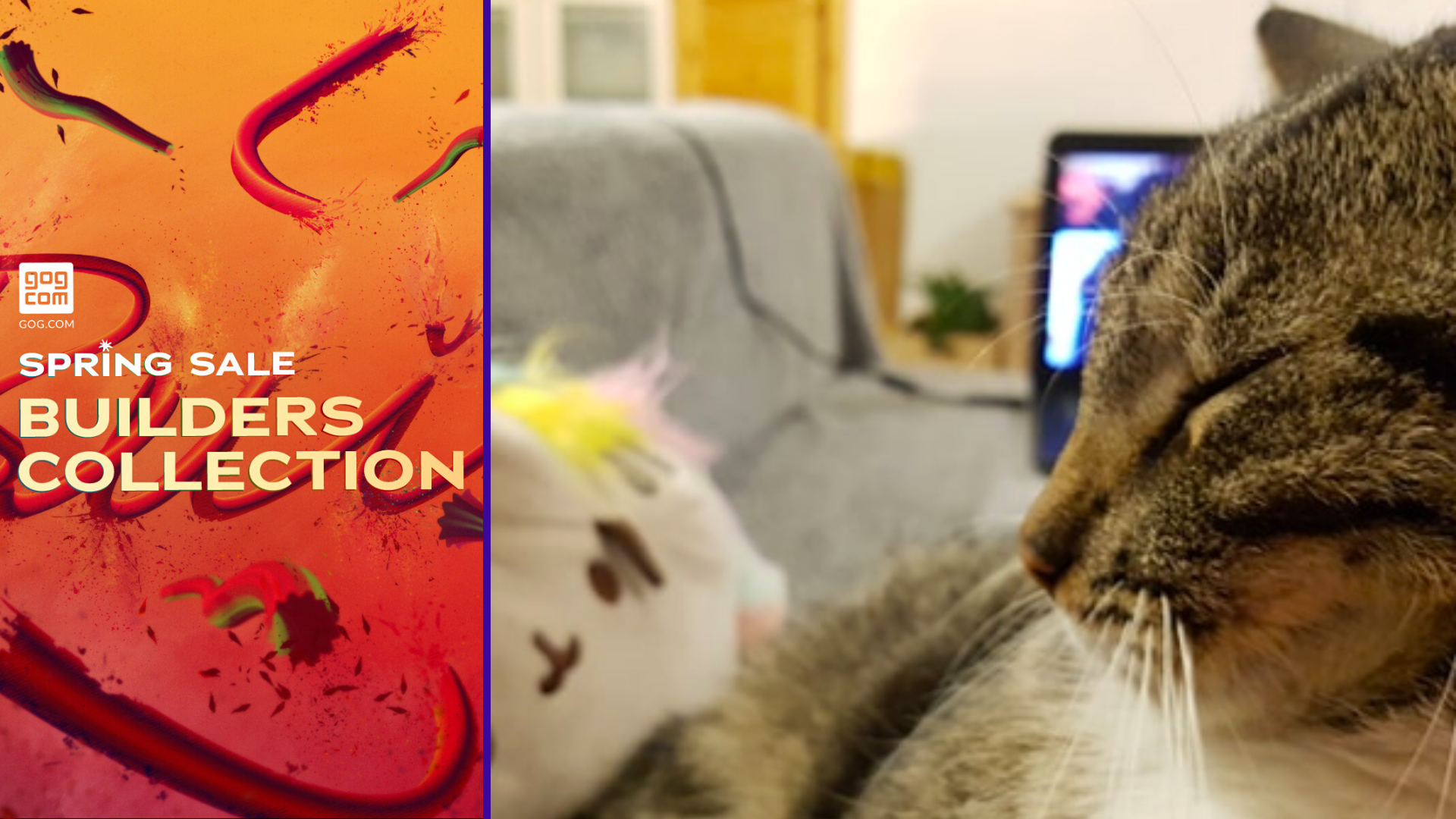 Gry budowlane
Nie znajdziecie na świecie inżyniera, który zdoła dorównać kotu próbującemu wcisnąć swoje kłaki do pudełka, naginając wedle woli wszelkie prawa geometrii. Kolejna członkini naszej ekipy, Asia, dobrze o tym wie i dlatego właśnie zawsze ma kota Ryszarda pod ręką, kiedy bawi się w takie tytuły jak
The Settlers® 2: 10th Anniversary (-50%)
. Ramię w ramię kreują instytucje, firmy czy też nawet calutkie miasta. A teraz ich czas pochłania
Project Highrise (-60%)
.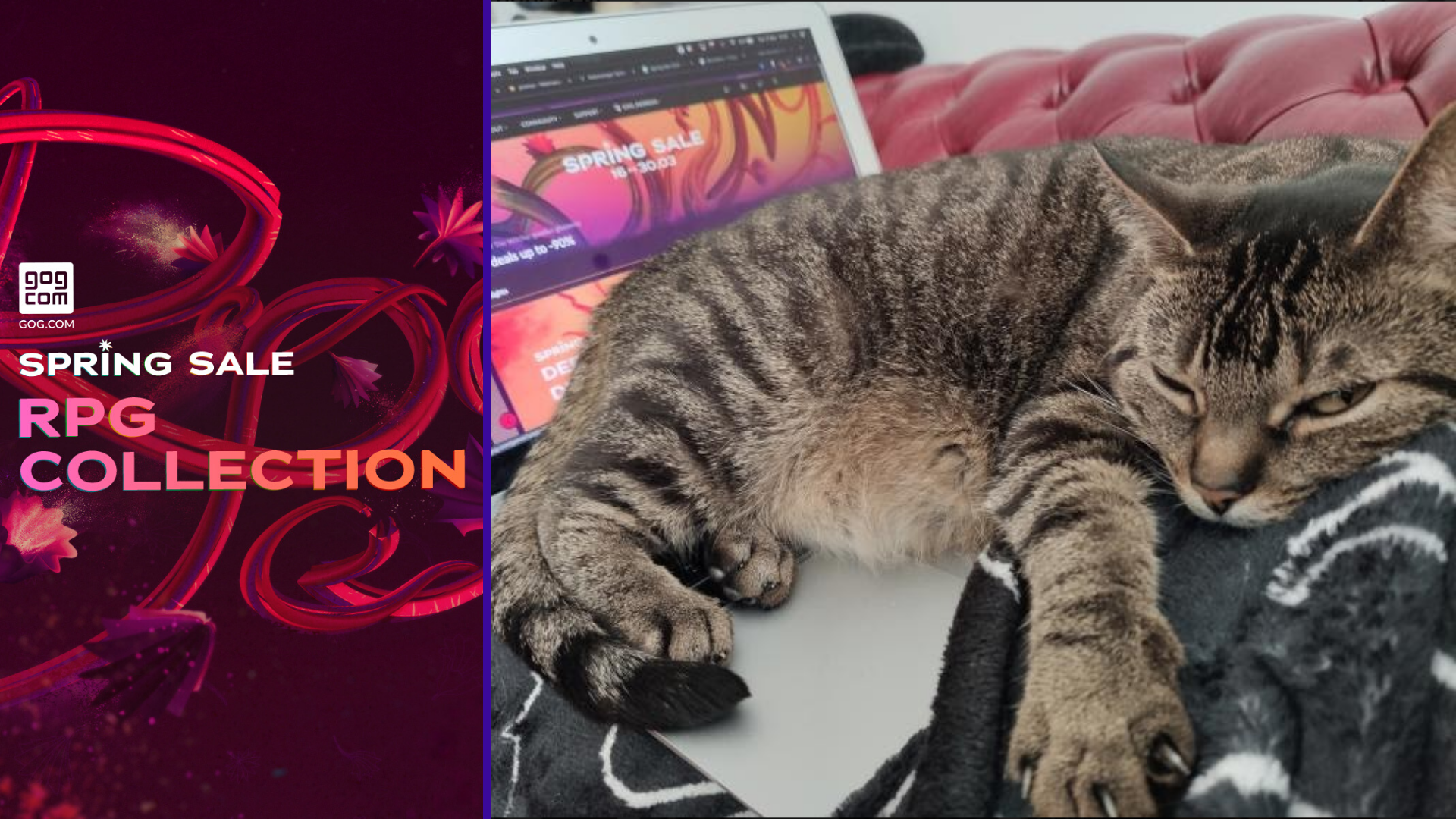 RPG
Kiedy wybierasz się na niebezpieczną przygodę, dobrze jest mieć w drużynie zwierzęcego kompana, a zwłaszcza w takich RPG-ach jak
Pathfinder: Kingmaker - Explorer Edition (-60%)
, gdzie ze wszystkich stron nieprzerwanie roją się chmary potworów. Kompanem może być smok, koń, czy nawet lepiej – Mordercza Mruczka! Etiuda dołączyła jakiś czas temu do naszej przyjaciółki Tanii i zdaje się, że dogadały się w sam raz, odkrywając razem wiele skarbów i pokonując we wspólnych podróżach potężnych przeciwników. A na dłużące się dni domowej pracy polecają olbrzymie światy gier takich jak
Wiedźmin 3: Dziki Gon - Edycja Gry Roku (-70%)
.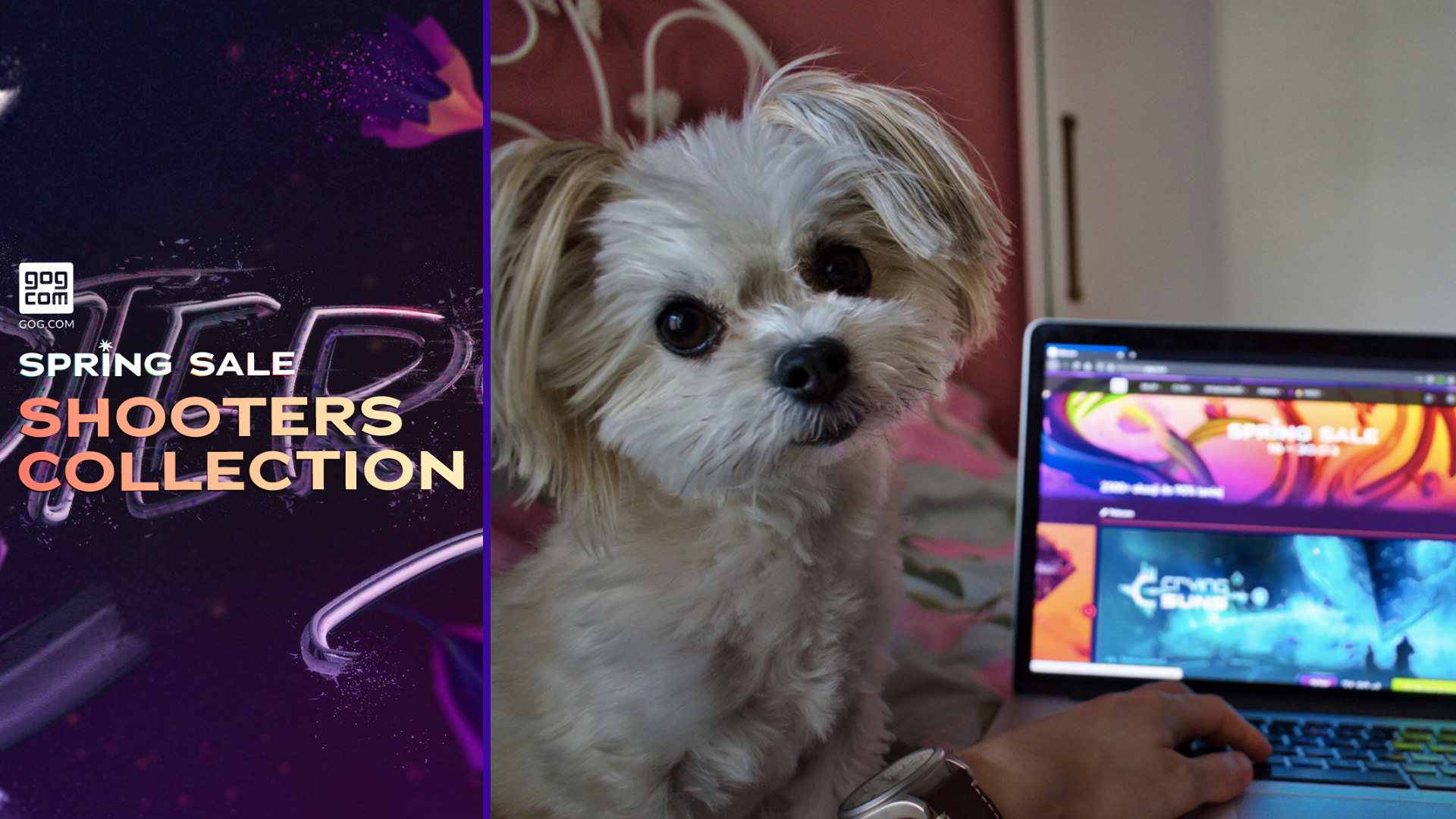 Strzelanki
Za każdym wielkim herosem stoi wielki psi pomocnik. No, prawie że – ale wiadomo, o co biega. Pies jest dla ciebie najlepszym przyjacielem nawet, gdy wszystko się wali, jak ma to miejsce w
Quake 4 (-50%)
. Nasz kumpel Wiktor wie też, że w strzelankach wszystko może zacząć się walić nagle i błyskawicznie. Wraz ze swoja wierną towarzyszką Lolą wyruszali już w głąb najmroczniejszych tuneli i na najbardziej zabójcze światy. A kiedy przez nie przeszli, wrogowie z gier takich jak
Call of Juarez: Gunslinger (-60%)
mieli w sobie kolekcje dziur po kulach godne szwajcarskiego sera.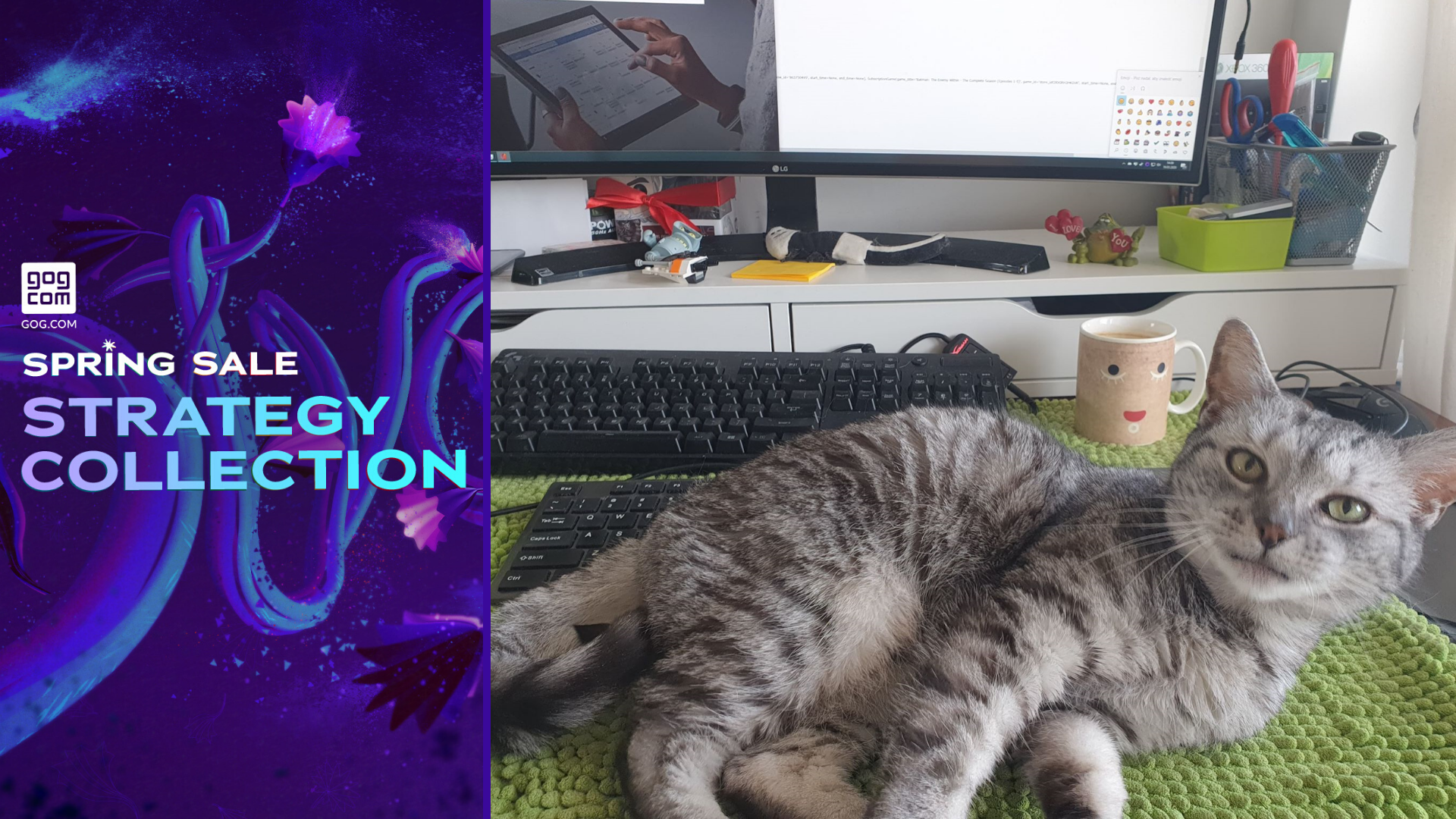 Strategy games
Zadawaliście sobie kiedyś takie podstawowe pytanie: czy to my mamy koty, czy może jest odwrotnie? Nam nie starcza odwagi na odpowiedź. Wiemy jednak, że kiedy przychodzi do opracowywania skutecznych strategii w grach typu
Europa Universalis III Complete (-75%)
, nasz przyjaciel Paweł często sięga po rady swojej kocicy, Szarej. Razem podbijają światy, zwyciężając praktycznie każdą bitwę (o ile tylko oczywiście mądre sugestie Szarej są brane pod uwagę). Wrogie armie w
Heroes Might and Magic® 3: Complete (-75%)
wiedzą, że kiedy na pole wychodzi wspomniane duo, czas podkulić ogon i pryskać.Wszystkie polecane przez nas zespół tytuły to niezawodne typy dla wszystkich przesiadujących teraz w domach, bez względu na snujące się na zewnątrz negatywne fluidy. Nie omieszkajcie ich sprawdzić wraz z wieloma innymi promocjami na Spring Sale!