The Funniest Challenge:
Fenimore Fillmore: The Westerner is a thrilling and hilarious adventure game in which you will enjoy the essence of the Wild West through the craziest and funniest puzzles that will test your wits to find solution to the most diverse challenges.
An adventure game classic:
Fenimore Fillmore: The Westerner
is a classic point & click adventure game where the different puzzles can be solved in different order, depending on the skill of each player. It is highly recommended to talk will all the characters to obtain information on what to do in each situation, as well as to pick and use all the items found.
You can´t miss it:
Hailed by critics as one of the best adventures of its time, and voted as best adventure game of 2004 by the magazine The Inventory, Fenimore Fillmore: The Westerner appears now, coinciding with the 20th anniversary of the publication of the first Fenimore Fillmore, "3 Skulls of the Toltecs", in a careful HD reissue that will delight both the most experienced adventurers and players who don't know this classic genre.
Features:
Wide locations to explore.

More than 20 characters to interact with.

Over 80 items to collect and use.

More than 30 minutes of animations.

Classic point & click adventure game.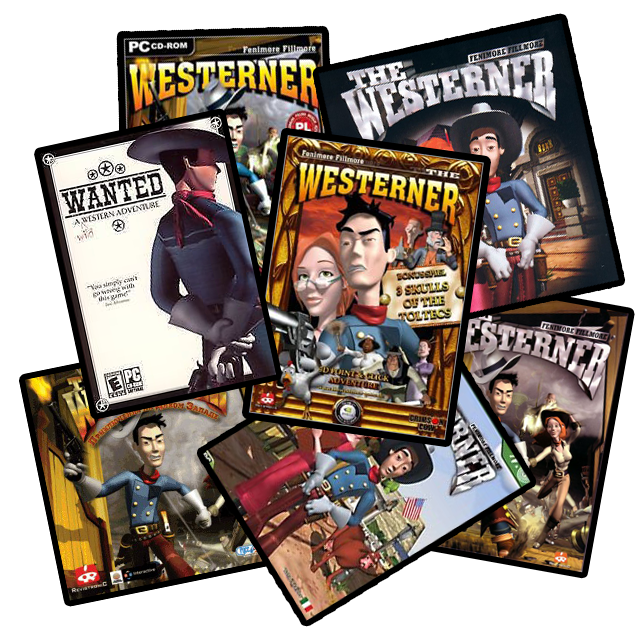 Backdoor
Enter into storeroom.
common · 31.02%

Fall in love
Meet the beautiful teacher.
common · 55.1%

Fisherman
Fish a trout.
common · 30.2%

Galloping
Saddle and ride your horse.
common · 66.12%

Have a drink first
Someone is thirsty.
common · 36.73%

Livy
Meet Livy.
common · 34.69%

The Plan
Meet the oppressed farmers.
common · 60.82%

Tracker
Use a tracker to find someone.
common · 35.51%

Tutorial
Welcome to the Far West.
common · 93.06%