Citizen Sleeper
is a great sci-fi, narrative RPG set on Erlin's Eye, a ruined space station that is home to thousands of people trying to survive on the edges of an interstellar capitalist society. It's inspired by tabletop role-playing games and features unique mechanics of Dice, Clocks and Drives. It is also
discounted -30% for the duration of our ongoing Spring Sale
(April 3rd, 10 PM UTC)!
But today we come with some other awesome news. Episode: PURGE – the third and final free episode which completes the DLC sequence is now available on GOG!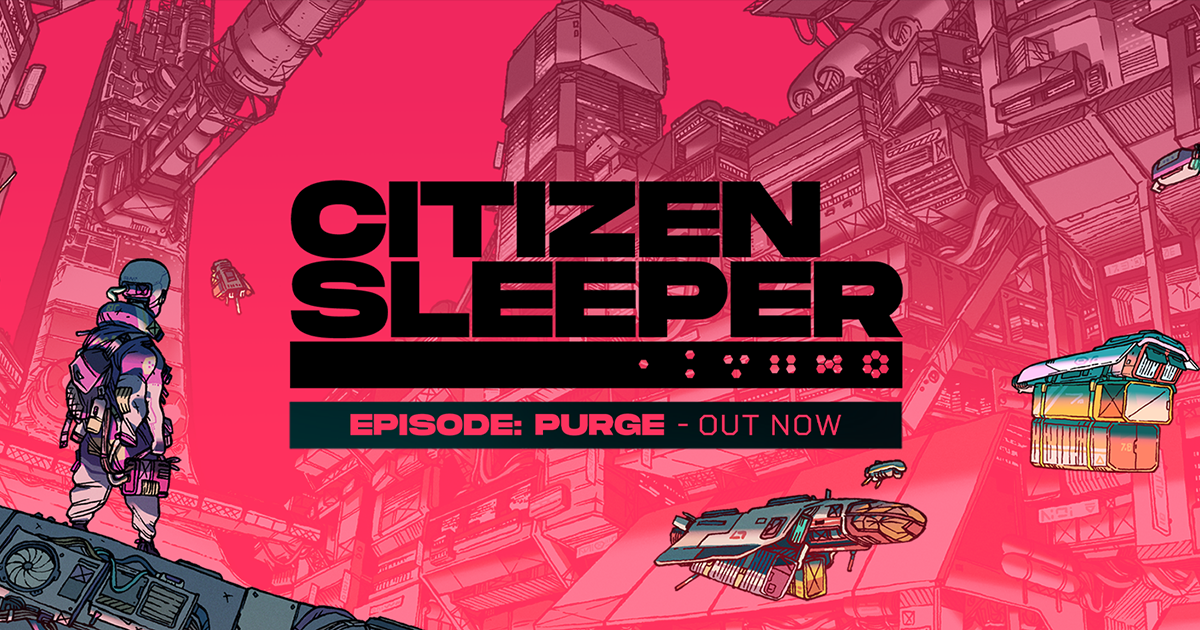 With
Episode: PURGE
we will experience a full, thrilling late game storyline that introduces additional characters, lore and new locations. Additionally, players returning to Erlin's Eye might even find themselves running into some familiar faces!
Check it out now and see for yourself why Citizen Sleeper is one of last year's most critically-acclaimed games!