You know them well and you most probably love their games –
Devolver Digital
was founded in 2009 and has since then published and developed a wide variety of awesome titles, including indie gems like
Hotline Miami
,
Enter the Gungeon
,
Cult of the Lamb
and
CARRION
. Now, not only is most of their catalog on great discounts for our
Spring Sale
, but also another release joins GOG today!
Terra Nil is now available on GOG alongside its Soundtrack and Deluxe Edition which contains the base game, its OST and beautifully illustrated Digital Artbook!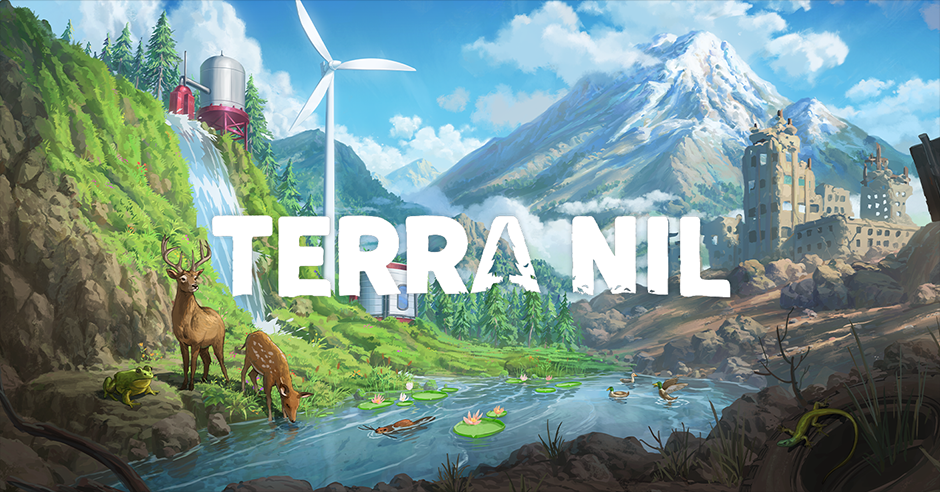 Terra Nil
is a relaxing, strategy city builder but with an excellent, springlike twist! In this title we do not build a modern metropolis or anything like that. Instead, we'll transform a barren, lifeless landscape into a thriving, vibrant ecosystem. Get ready to turn dead soil into fertile grassland, clean polluted oceans, plant sprawling forests, and create the ideal habitat for animals to call home. Then recycle your buildings and leave no trace that you were there. Reclaim the wasteland.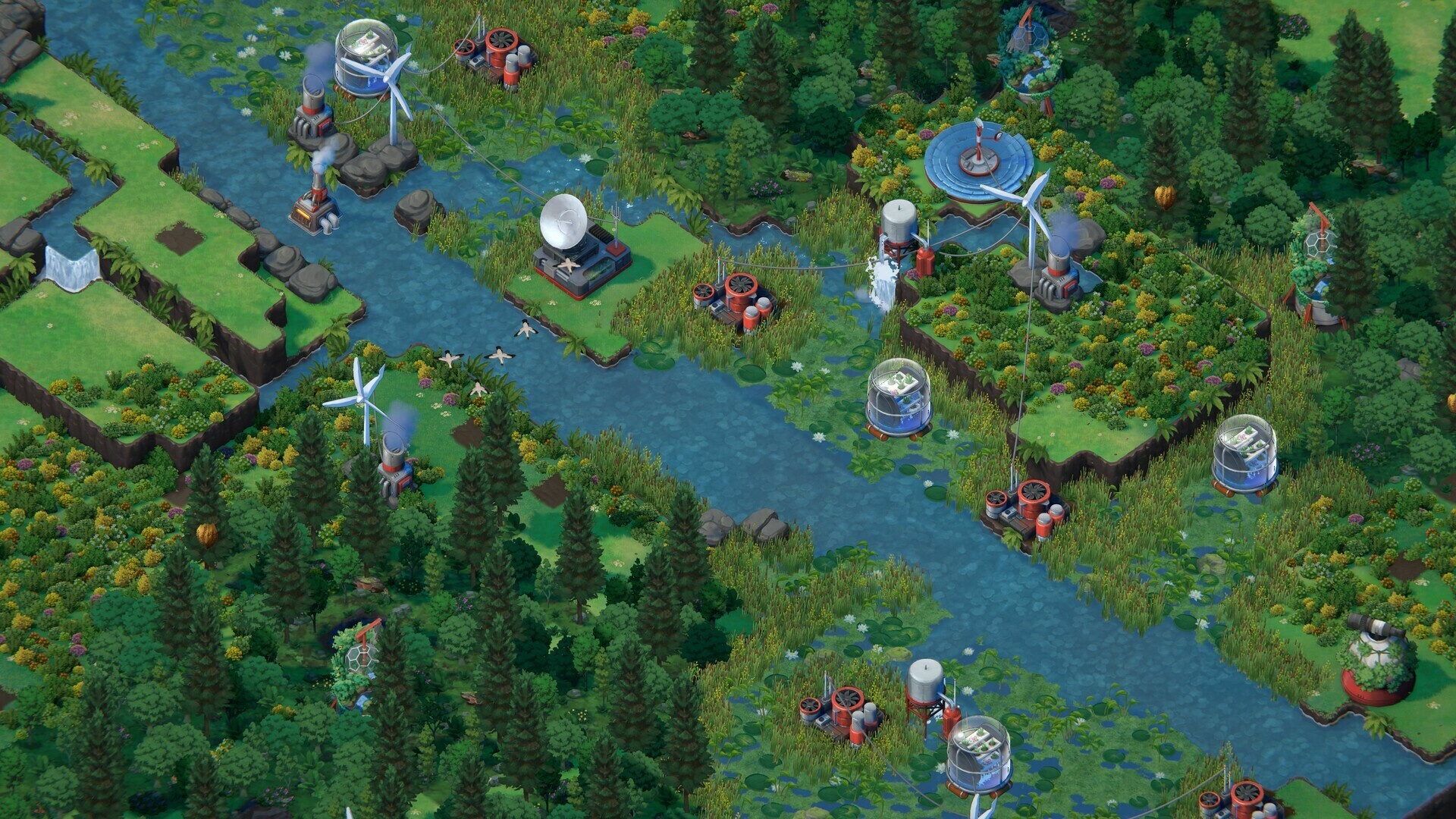 With that in mind, it's safe to say that
Terra Nil
is more of a reverse city builder with a natural ebb and flow. What that means is that each region of Terra Nil progresses through phases, with the ultimate goal being leaving pristine wilderness behind. Levels are not about infinite growth, but rather balancing and nurturing the environment before leaving it in peace.Moreover, procedurally generated landscapes guarantee that no two playthroughs of
Terra Nil
will ever be the same, allowing for hundreds of hours of relaxing fun. We'll plan our build around randomized, challenging, and unpredictable terrain, including snaking rivers, mountains, lowlands, and oceans.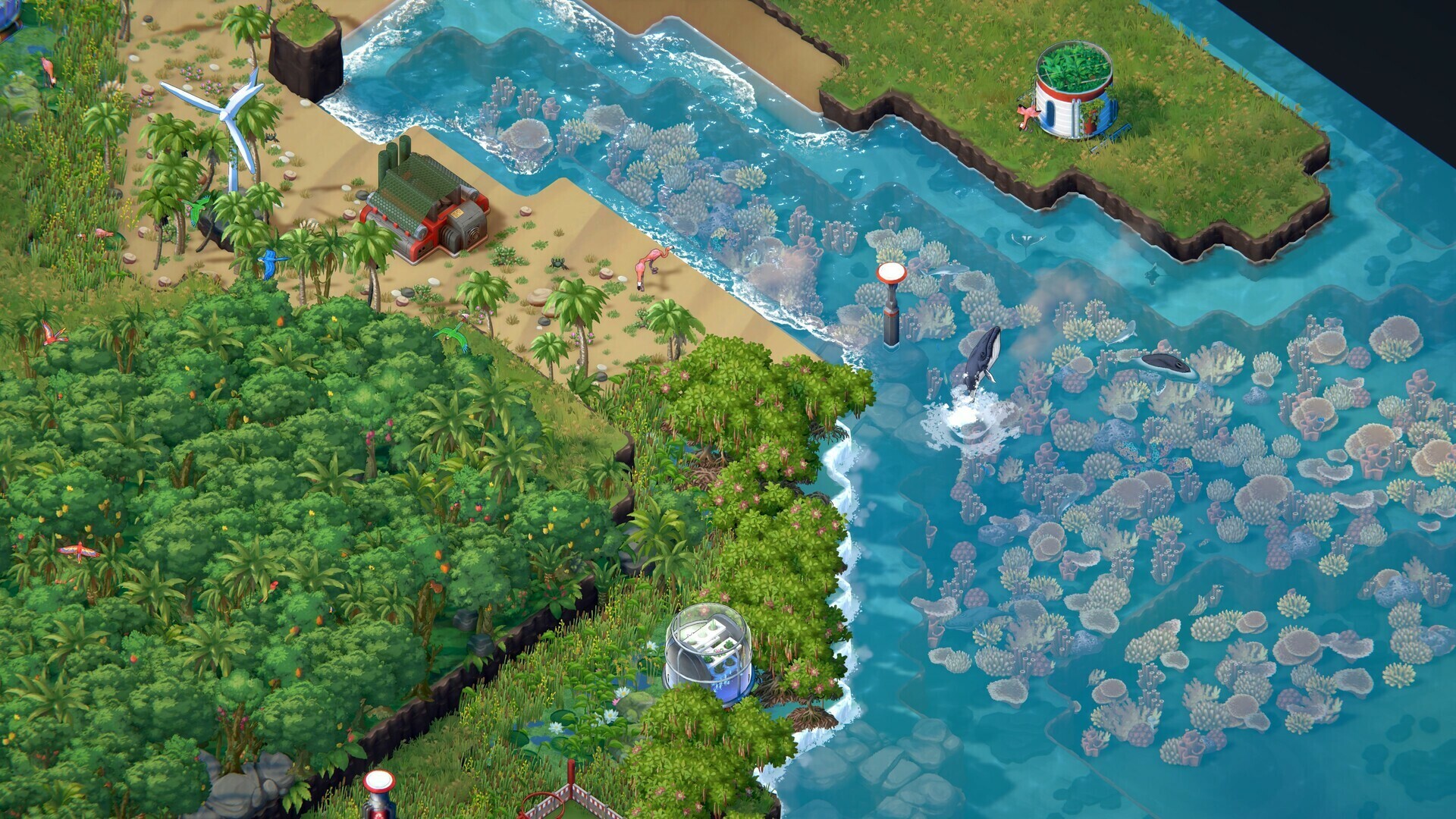 With its lush hand-painted environments, relaxing music, and an atmospheric ambient soundscape
Terra Nil
makes for a peaceful and meditative experience. And when you're done, you can use Appreciate Mode to bask in the natural beauty of the ecosystem you have restored.
Experience tranquility, digitally connect with nature and feel the bloom of spring! Make sure to add this excellent game to your library and check out other Devolver Digital games with great deals within our Spring Sale. Enjoy!