The latest entry in the iconic SpellForce series is here, straight from THQ Nordic. SpellForce: Conquest of Eo is now available on GOG with a special -20% launch discount. But that's not the end of great news – only on GOG, if you buy Conquest of Eo before February 10th, 11 PM UTC (duration of the discount) you will receive Lords of Magic: Special Edition as a GIFT!SpellForce
is an excellent and highly-praised series which dates back all the way to 2003. It combines elements of real-time strategy and role-playing games. SpellForce titles are set in a fantasy world of Eo, where we take on the role of a commander of an army, using our military and magical abilities to defeat enemies and complete missions. The series features single-player campaigns, multiplayer modes, and a variety of playable races, each with their own unique strengths and weaknesses. Fast-paced strategy gameplay, rich storytelling and character development, fantastic world and diverse range of tactics and playstyles all awaits you within the SpellForce universe.Now, the latest entry in the series,
SpellForce: Conquest of Eo
takes you on a journey to great magical might, where you'll explore and control the lands of Eo in this ever-changing turn-based strategy role-playing game. Fielding armies and heroes in tactical combat, finishing hundreds of quests, and gathering spells and artifacts to become the most powerful mage of all will be your main tasks. Take up the mantle of your master as the heir to his mysterious wizard's tower, study a multitude of spells to cast over the lands around you, summon fantastical minions and train mighty warriors to roam the world.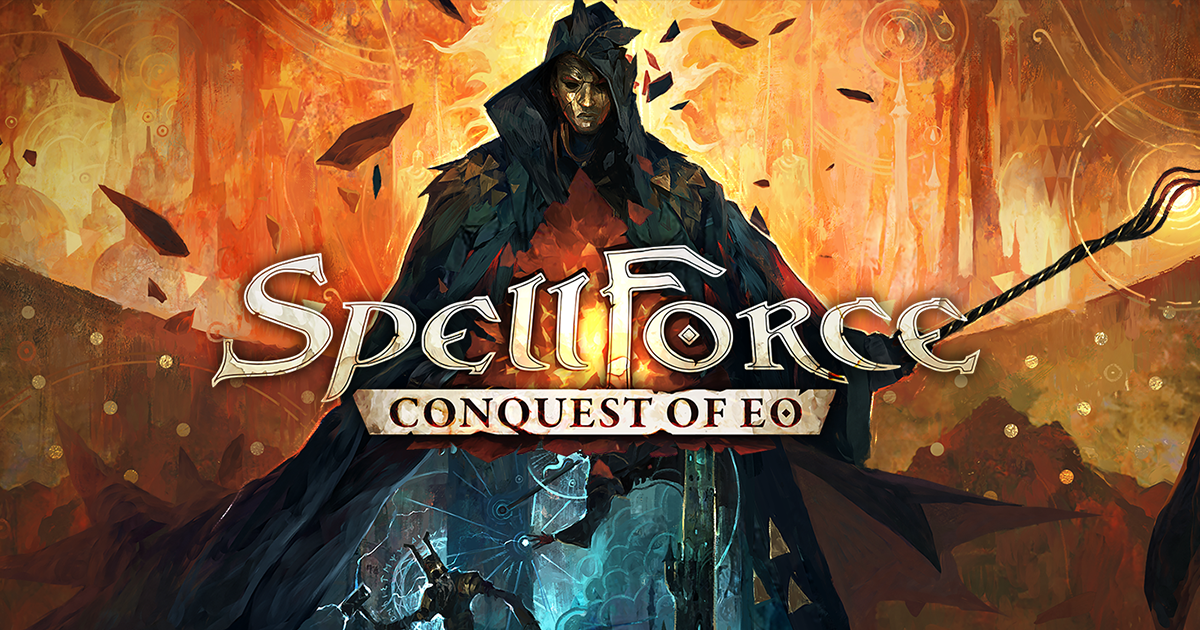 While exploring the Realm of Eo expect to win over mighty heroes to go on adventures for you, finding useful artifacts and ingredients or bringing back riches. Seeking talented apprentices will expand your domain and your workers will gather a wealth of resources for you. But among the other mages, there are those who would oppose your rise to power. You will have to face great armies and even greater ambitions of your rival Mages.It is your choice which type of power you want to excel at. Becoming a Necromancer will allow you to create dozens of powerful undead, as an Alchemist you will concoct potions and explosive vials for use in battle and as an Artificer you will craft glyphs and magical items to furnish your troops with. There's over 60 spells and more than 100 different troops from lowly goblins to majestic griffons.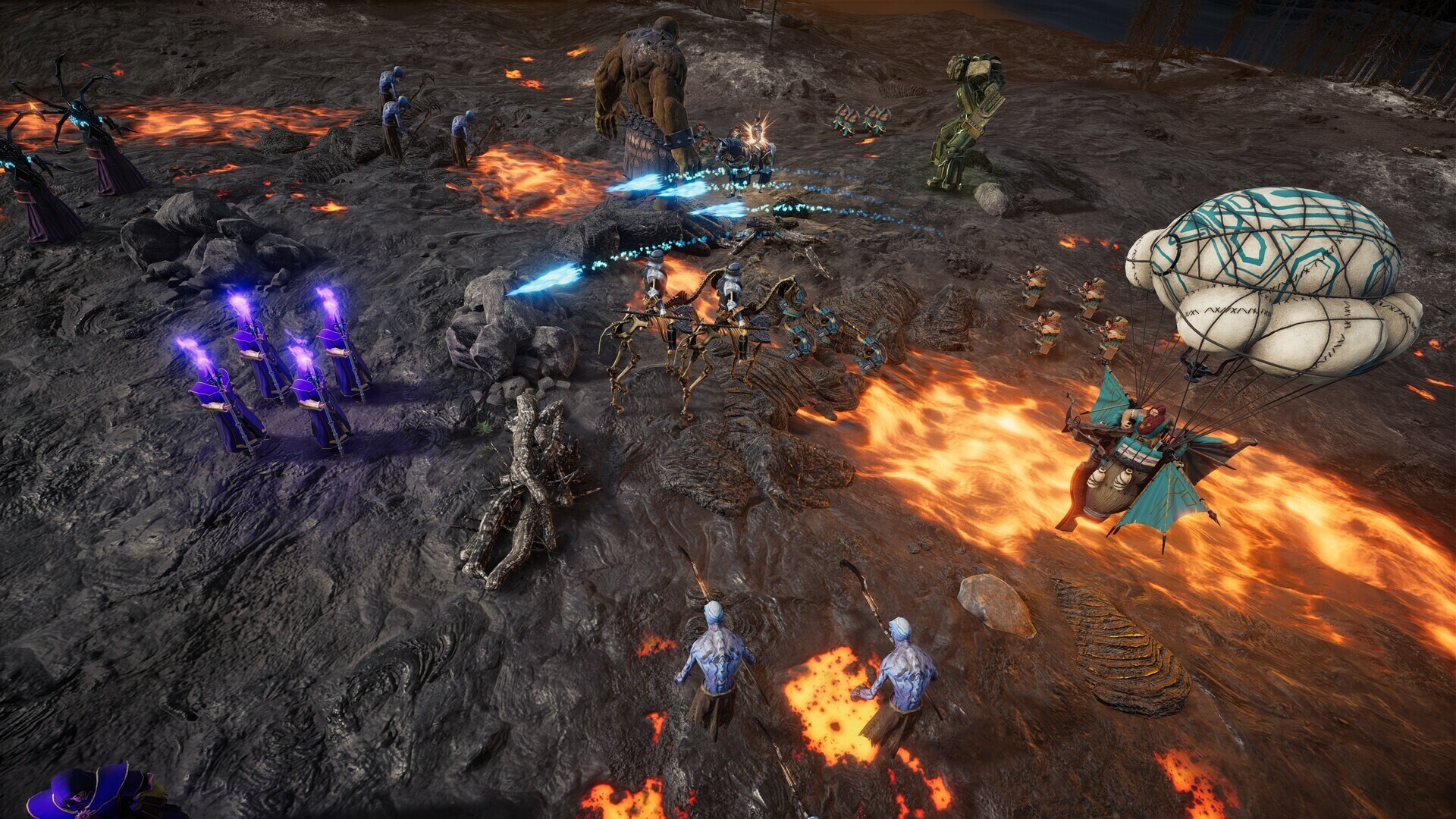 Befriend cities, harvest resources, and expand your domain. Fill your grimoire with arcane knowledge to best your rivals as you seek for sources of power. Hunt arcane artifacts and unearth the long-hidden secrets of the Shapers or take control of mythical locations to absorb their power. Improve your tower and furnish it with new rooms to grow your dominion, with upgrades ranging from a necromancer's crypt to the mystical crystal chamber.All in all,
SpellForce: Conquest of Eo
lets you dive into a rich world, filled to the brim with magic and adventure. But whether you succeed or perish in the struggle to become the greatest mage the world has ever seen is entirely up to you.
And as mentioned earlier, only on GOG with the purchase of SpellForce: Conquest of Eo before February 10th, 11 PM UTC, you will receive Lords of Magic: Special Edition as a GIFT! Lords of Magic
is a classic and beloved turn-based fantasy strategy title. It presents the story of the evil sorcerer Balkoth and his horde of followers who have laid waste to the pastoral lands of Urak. Once magnificent cities lie in ruin, and the Great Temples of the land once devoted to learning are now overrun by Balkoth's worshippers. Those that remain pray for a leader to rise from the ashes. Now you must lead an army into the darkness and prove yourself a true Lord of Magic who can put an end to Balkoth reign.
The Special Edition
contains both the original Lords of Magic game and The Legends of Urak quest pack. Get ready for a blend of classic fantasy role-playing with real-time strategy combat, building your empire and vying to control 8 distinct capitals and choosing from 24 editable Lords.
Lords of Magic
is a legend itself and you want to delve deep into this iconic title, feel free to click
HERE
and watch its (as always excellent) review by the one and only SsethTzeentach who will teach you how to dab on the incarnation of death.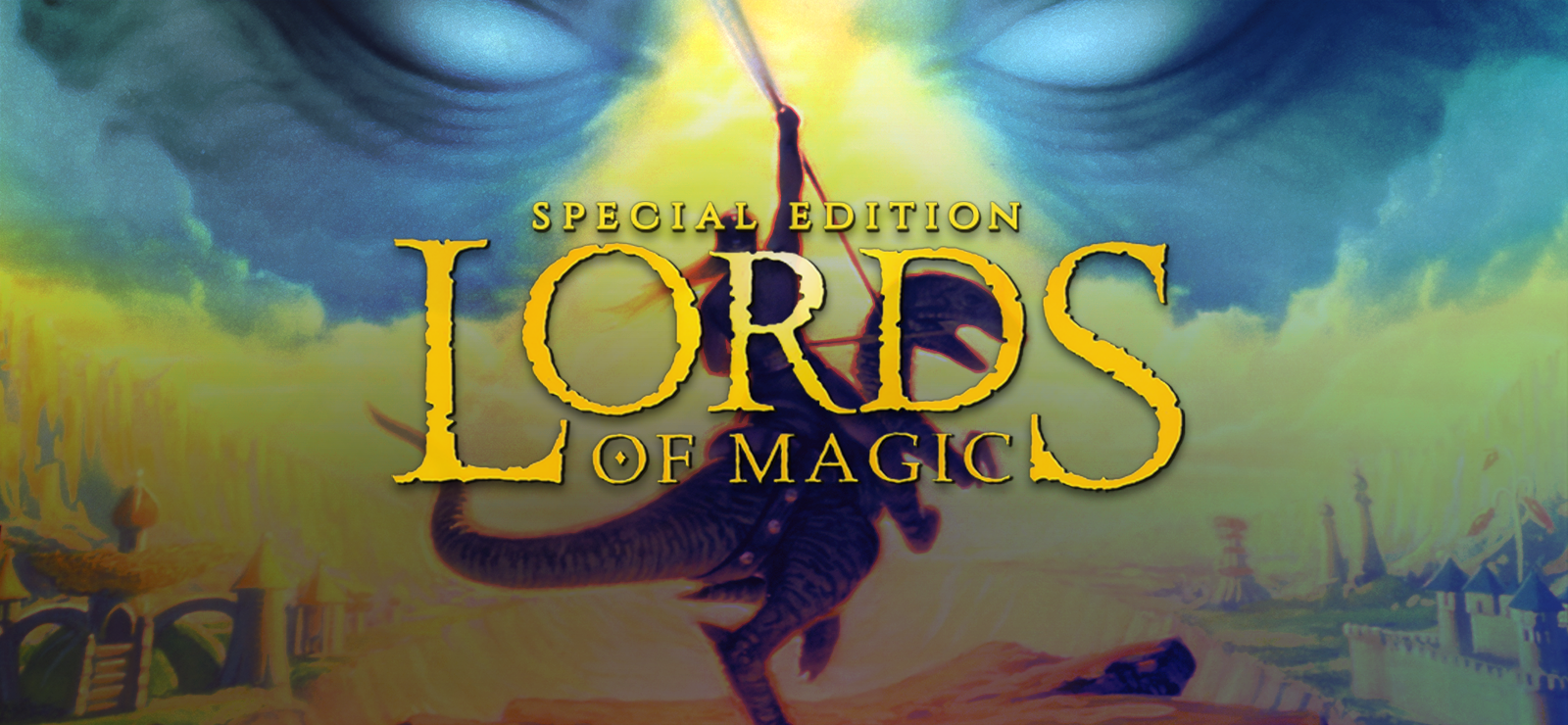 Conquest of Eo is also an excellent occasion to discover or rediscover other entries in this outstanding series. Each of them offers a unique and unforgettable gaming experience full of new campaigns, units, playable races, gameplay mechanics, story elements or even puzzle solving. Here's the list of all available titles on GOG: SpellForce Platinum SpellForce 2 - Anniversary Edition
(with 2 available DLCs)
SpellForce 2: Faith in Destiny
SpellForce 2: Demons Of The Past
SpellForce 3 Reforced
(with available DLC)
SpellForce 3: Soul Harvest
(with available DLC)
SpellForce 3: Fallen God
(with 2 available DLCs)

The SpellForce universe awaits! Get Conquest of Eo, receive your Lords of Magic gift and see for yourself why it was such an eagerly anticipated game. Enjoy!