These guys embody the passion and heart that we so often feel within indie games. They founded in 2012 and since then focused on bringing exceptional indie titles to wider audiences by providing co-development, porting and publishing support.
We're of course talking about Crunching Koalas, and we're incredibly happy to say that you can grab their awesome titles up to 80% off during our Publisher Sale.
Make sure not to miss bargains on games like:
Bonkies (-90%)
Butcher (-70%)
MouseCraft (-90%)
Once Upon a Jester (-40%)
Lichtspeer Complete Bundle (-70%)
Find all the discounts
HERE
.Make sure to also wishlist their upcoming title
The Gap
– FPP adventure which tells the difficult story of one man's struggle to find a cure for his family's sickness by diving ever deeper into his own psyche and through the exploration of the memories dear to his heart. It looks amazing!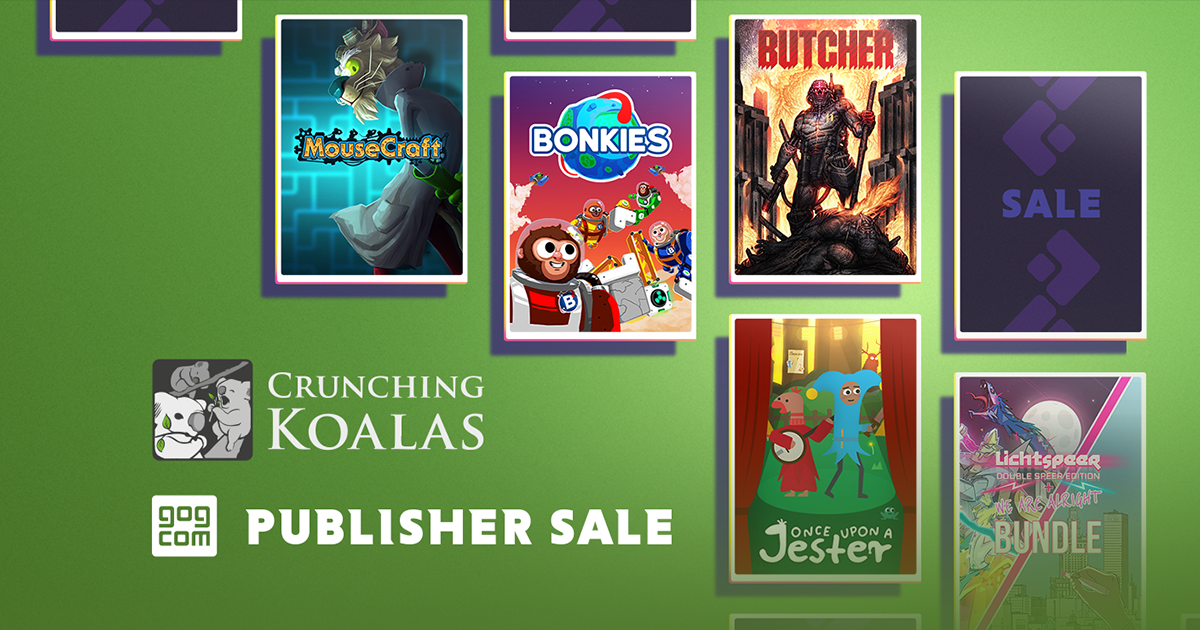 Check out what they've cooked so far, and experience true indie fun! The sale lasts until October 2nd, 10 PM UTC.