When you think about hot spots of video game creation, your mind probably goes to places like Japan, the US, and South Korea. While those places may be the most known areas, there are plenty of amazing titles that come from all over the world!
Take Poland for example, where GOG.COM resides, and titles like The Witcher series from CD PROJEKT RED come from. You may have known that the series came from Poland, but there have been many other amazing games to come out of the country, so we thought it would be fun to highlight some of the fantastic titles you may have played but didn't realize were made in Poland.Check out the full list below!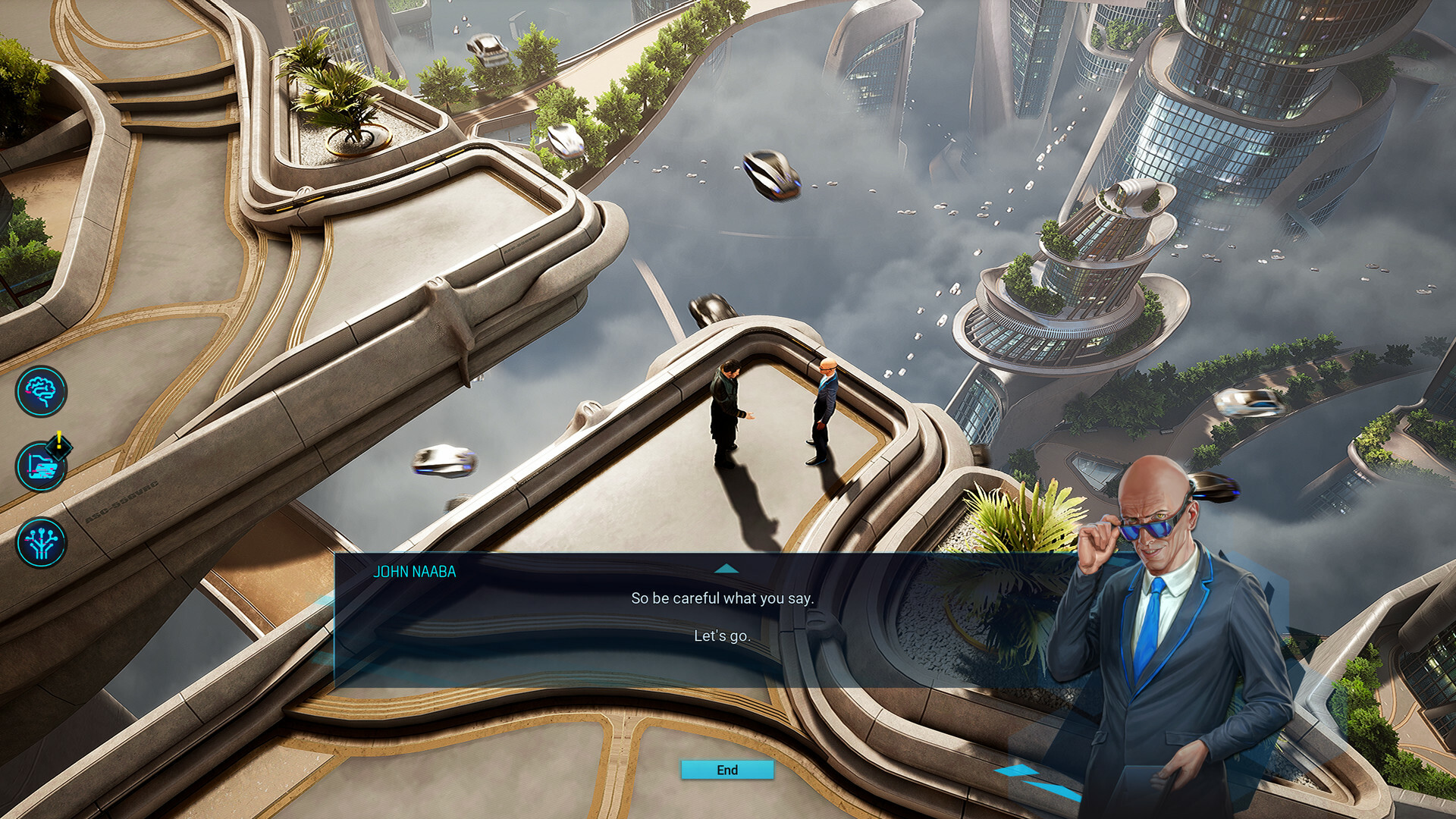 Gamedec
In this cyberpunk RPG developed by Anshar Studios, you travel to a Warsaw City of the 22nd century.
Daily, its citizens escape from their dystopian reality by venturing into virtual worlds. In these virtual, parts of human nature seem to be amplified, like lust, sloth, envy, and pride. The player becomes a game detective who solves crimes inside these virtual worlds where the term "real" is relative and "life" and "death" have many meanings.Gamedec is a game that will challenge your intuition and judgment many times, thanks to its unique decision-making system. To add to that, the complex and engaging story devised by the Polish sci-fi writer
Marcin Sergiusz Przybyłek
will keep you on the edge of your seat the whole time! While traveling through the virtual worlds of Gamedec, be sure to check out
our earlier interview with Mateusz Greloch
, Community Manager at Anshar Studios.
Chernobylite
Chernobylite is a sci-fi survival horror RPG from the Farm 51 studio based in Gliwice.
The title is set in the hyper-realistic wasteland of Chernobyl's exclusion zone, where you'll take on the role of Igor, a physicist and ex-employee of the Chernobyl Power Plant, as he returns to Pripyat to investigate the mysterious disappearance of his fiancée 30 years ago.The game is a true treat to all fans of the survival horror genre. The danger of the surroundings is almost palpable here, with constant radiation making it hard to recognize dreams from the dangerous reality. Multiple tasks in Chernobylite can be completed only by cooperating with other survivors, adding a layer of strategic decision-making to this already exciting title.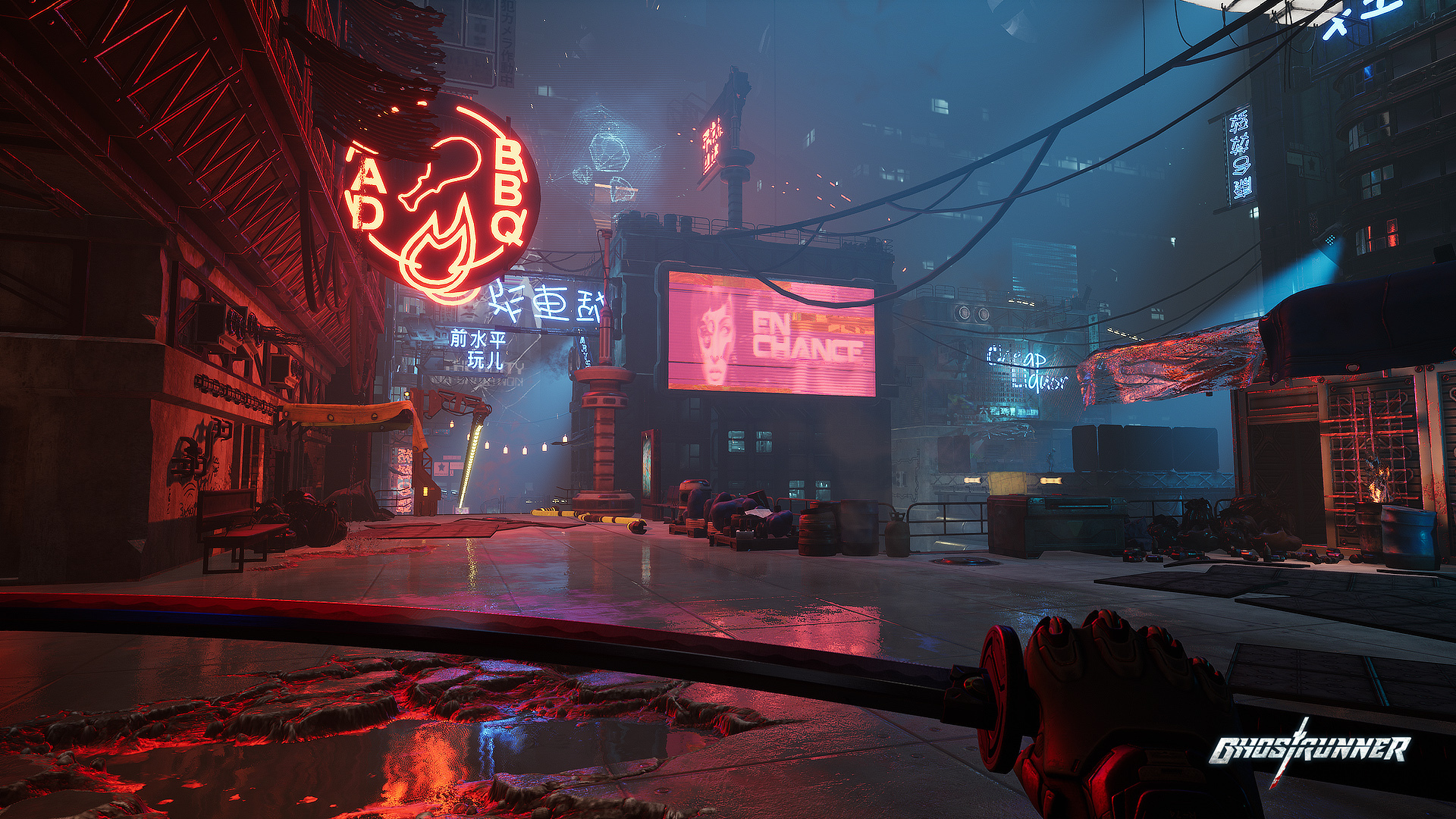 Ghostrunner
It may come as a surprise, but this hardcore FPP slasher packed with lightning-fast action and a breathtaking cyberpunk setting was also made in Poland.
In Ghostrunner you join the resistance movement based in a dark, futuristic mega-structure ruled by Mara the Keymaster.
Your mission is to put an end to her tyrannical rule, cutting through hundreds of dangerous opponents on the way.In Ghostrunner, you become the most advanced blade fighter ever created – always outnumbered, but never outclassed. The neon-soaked world of the Dharma Tower has captivated so many gamers around the world that the title's sequel has already been announced!
Frostpunk
Developed and published by 11 bit studios and released in 2018, Frostpunk is one of those titles you may not have realized originated in Poland.
At its core, Frostpunk is a city-building survival game. It takes place in an alternate version of the late 1800s where volcanic eruptions have blotted out the sun and caused a terrible winter that threatened the survival of the human race. In the game, you are tasked with building up civilization to not only help your people survive but, hopefully, flourish.The critical and commercial success of Frostpunk made the coming of a sequel inevitable. You can already add
Frostpunk 2
to your Wishlist on GOG.COM! And while waiting for its premiere, make sure to check out
the article about the game's inspirations
on GOG.COM.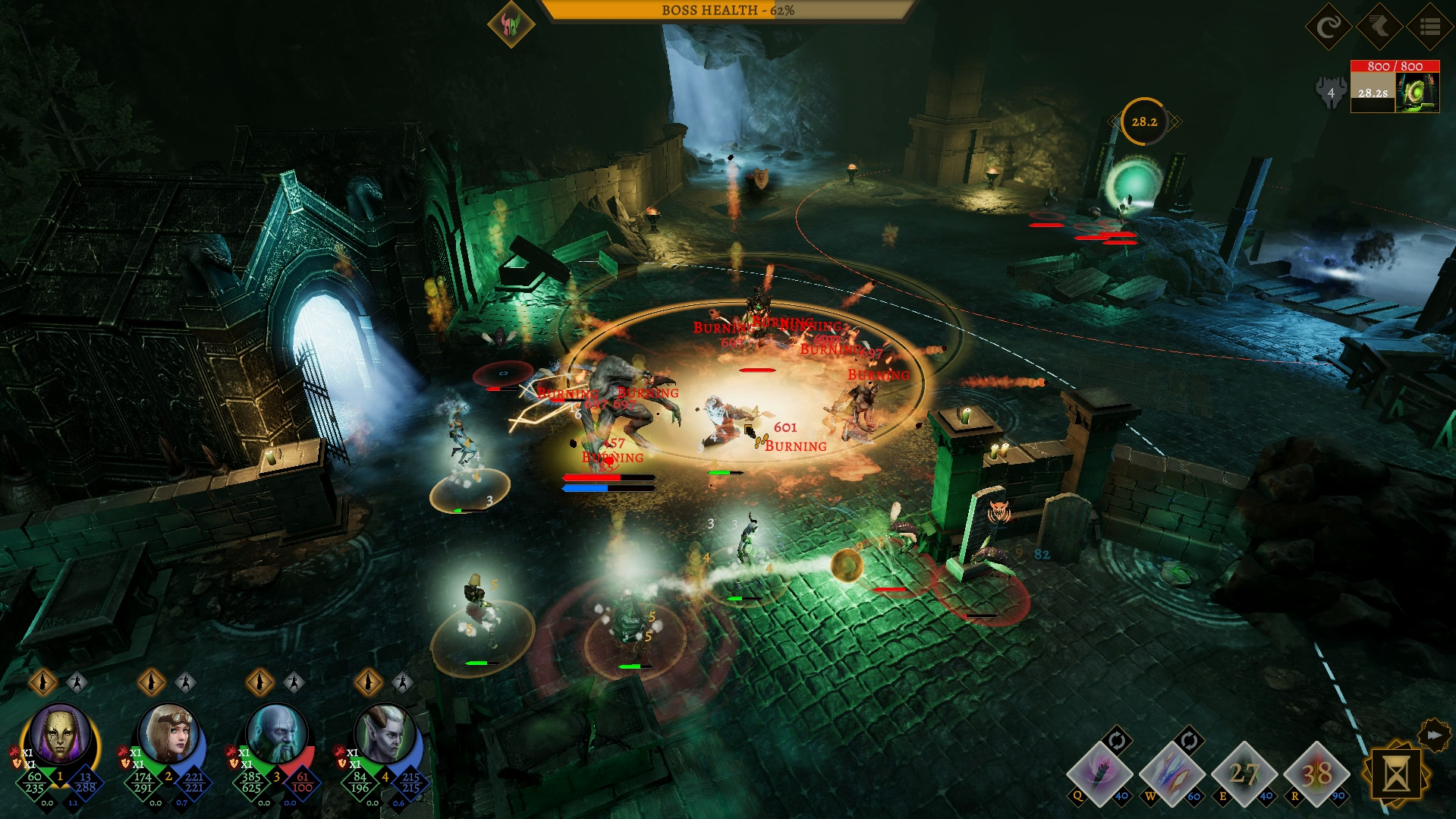 Tower of Time
A variety of amazing games have come out of Poland, including some great, classic RPG titles.
Tower of Time, developed and published by Event Horizon, is one such example.
First released in 2018, Tower of Time takes classic RPG elements and combines them with real-time combat that allows you to both slow and stop time. Tower of Time is great for players that are looking for an interesting story or for someone who just likes grinding cool loot in an awesome setting.If 50+ hours of classic RPG goodness is your style, then this one is definitely a title from Poland worth checking out.
Papetura
Here we have a true gem from Poland – a handcrafted puzzle adventure game with a world made entirely out of paper. Thanks to the captivating visuals and atmospheric music, the creators from the small Petums studio have given life to a mysterious and unique universe, shrouded in shadow and light.
The story of Papetura revolves around the journey of a lonely paper creature, Pape, trapped in a flowery prison.
One day, our hero escapes and stumbles upon little Tura, a magical being that he'll take care of. Together they will have to face dark and flaming monsters which will try to burn down their beloved paper world.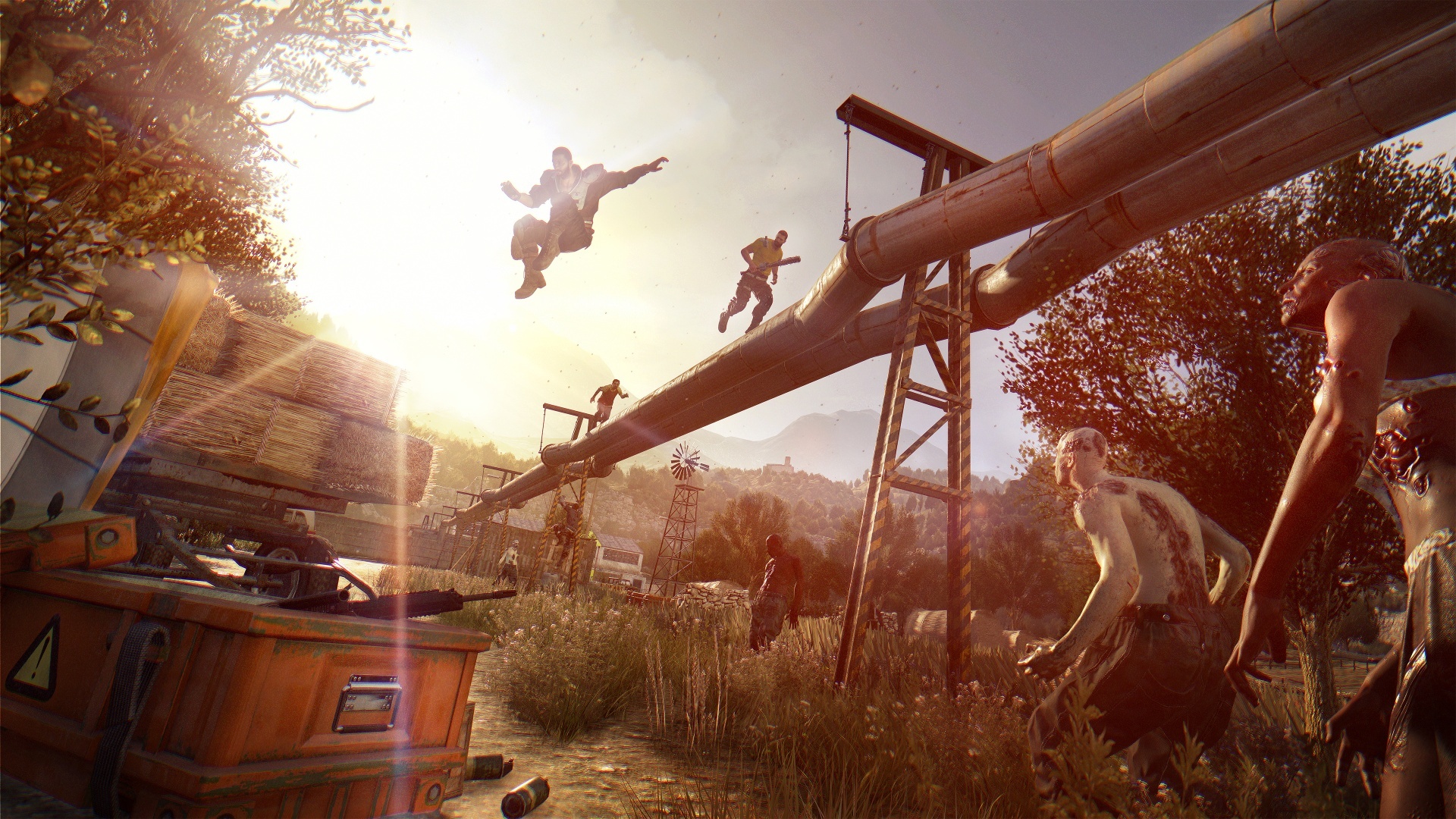 Dying Light
One of the most iconic zombie games to release in the last decade, Dying Light was developed in Poland by Techland and published by Warner Bros. in 2015.
In the game, you play as Kyle Crane, an undercover agent sent to check out a quarantine zone in the city of Harran. You have to retrieve an important file, but to do so, you'll have to fight your way through waves of grotesque zombies.It features dynamic lighting cycles, which have players scavenging for materials and other items during the day, while at night, the stagnant zombies become much faster and powerful, so fighting for your life becomes that much more difficult.Just like with Frostpunk, the much-anticipated Dying Light sequel is getting closer each day.
Weedcraft Inc
Created by Vile Monarch and released in 2019,
Weedcraft Inc
is a management sim game that looks at the budding (pun very much intended) world of legal cannabis growing and selling.Thanks to its subject matter, it holds a unique place in the world of tycoon-style management games. In it, you start off as an illegal dealer and slowly work your way up making decisions that will (hopefully) help you become a legal organization.On the other end, you have to make sure you are using the proper nutrients, lights, and more to produce the best plants possible. If you want a management game with a unique twist, we have you covered with Weedcraft Inc.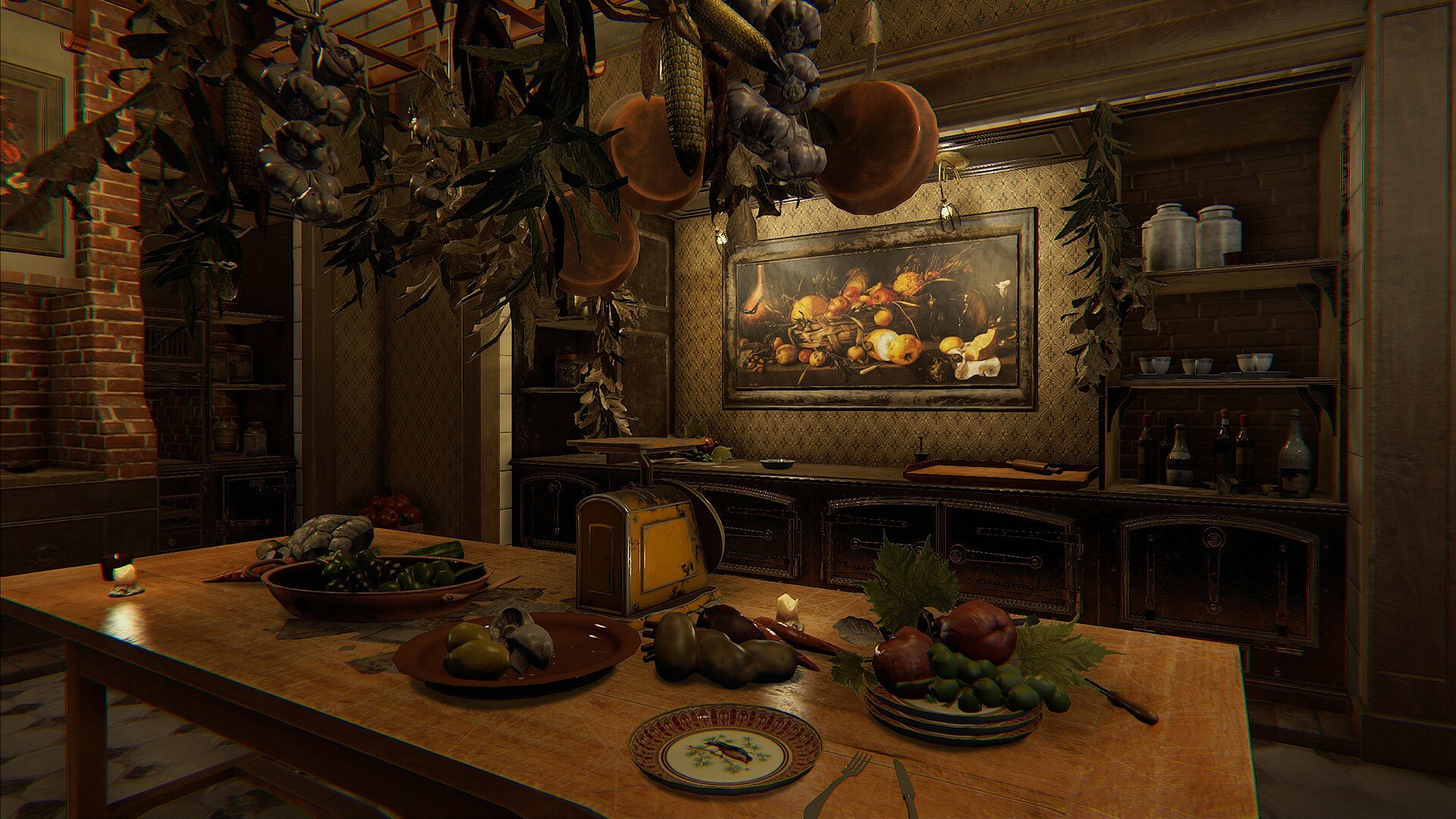 Layers of Fear
Another scary game to come out of Poland,
Layers of Fear
was first released in 2016 from Bloober Team, the same studio that brought us outstanding horror titles like
Observer
and
The Medium
.You play as a painter who is trying to finish their grand masterpiece, but things quickly take an odd turn as you start hallucinating. You'll have to solve puzzles and search your ever-changing home to figure out all the secrets.With three different endings, Layers of Fear offers plenty of replayability for players looking for an interesting plot where they control the outcome.In between gaming sessions, make sure to
read our interview with Wojciech Piejko
, the Lead Designer at Bloober Team.
Ruiner
With titles like Cyberpunk 2077 coming out, it should be of no surprise that Polish developers love a good cyberpunk setting.
Ruiner
is one such example. Set in a cyberpunk future, Ruiner is a top-down shooter with some gorgeous gameplay and artwork. It was developed by Reikon Games and was first released in 2017.Bold lines and colors set off the top-down action, where you play as a man on a bloody task to save his brother. If you are looking for a bold title with amazing artwork and compelling gameplay, this one is definitely for you.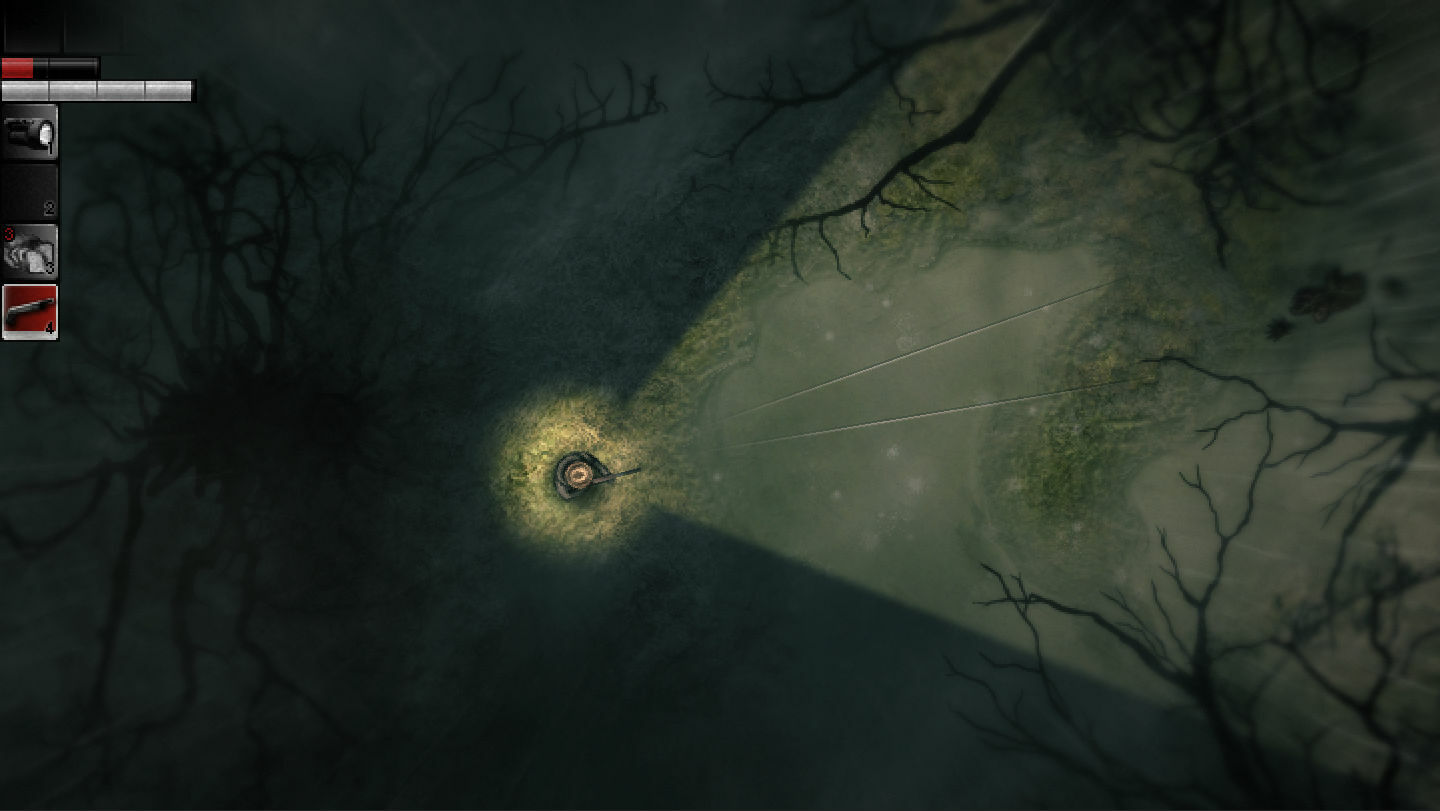 Darkwood
Another top-down game on the list, Darkwood is a survival horror game developed by Acid Wizard Studio and released in 2017.
On top of being developed in Poland, the game also takes place there, as well. You find yourself in a mysterious forest, where you have to scavenge for materials and repair your home base before the night falls. During the night, you must protect your base from intruders.On your journey, you'll meet other characters as you try to solve the mystery of the forest.
So, there you have it, 11 unique titles that range from cooking and horror to fast-paced shooters that were all made in Poland! How many of these titles have you tried? Plan on checking any of them out? Let us know in the comments, and be sure to check our Made in Poland Sale
!