The celebration of our
15th Anniversary
is slowly coming to an end. With all the releases, giveaways, collaborations and articles that happened during the last couple of days, we've had an absolute blast and hope you did too.
Now, those 15 years wouldn't be possible without you and our industry friends – people who share our passion and love for video games. One of the best examples of those are the amazing people at Nightdive Studios.We had the absolute pleasure of talking to Stephen Kick, Studio Head, with whom we discussed topics like games preservation, being DRM-free, what our partnership means to them, what are his favorite memories associated with GOG, and more!
We hope you'll enjoy reading it as much as we've enjoyed talking to Stephen for our
15th Anniversary
.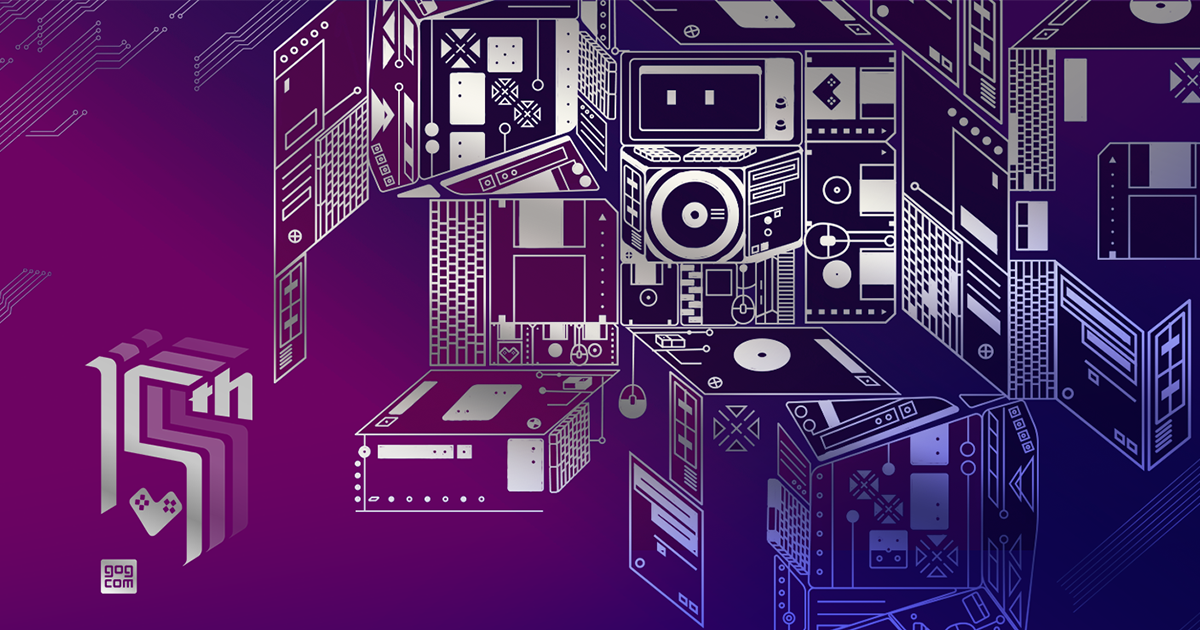 With our shared love for classic games and their preservation, as well as years of collaboration, we like to think of Nightdive Studios as not only one of our closest partnerships, but also our friends. Could you tell us how it all started?
I had been working in the video game industry as a character artist for a number of years when I reached a point where I was no longer having fun. While I was granted a fair amount of creative control over my work I eventually burned out making someone else's game - so my girlfriend and I left the industry and decided to travel. We loaded up our Honda Civic and drove across the border into Tijuana and for the next 10 months we drove across all of Mexico to Belize then South through Central America until we finally reached the Panama Canal.On this trip I brought with me a laptop that I loaded up with some of my favorite classic games - The Curse of Monkey Island, Fallout 2, Grim Fandango and System Shock 2 to name a few. It was on one stormy night in Guatemala when I decided to revisit System Shock 2 only to discover I couldn't get it to install on my computer. I visited GOG.com to purchase a working copy only to find it unavailable!
I thought it unthinkable that one of the greatest games of all time was no longer playable so I set out to unravel the mystery of what happened to the IP and do what I could to bring it back for all to enjoy once more. I read through the comment section of the GOG wishlist and discovered that the rights were transferred to an insurance company when the original developer, Looking Glass Studios, went bankrupt. I sent out an email to their General Counsel and received a reply almost immediately asking if I wanted to develop System Shock 3! I was living in the middle of a jungle at the time with about $5,000 to my name, so instead I proposed distributing Shock 2 digitally so that fans could enjoy the game once more.After I had signed the contract I reached out to GOG to let them know I secured the rights, and at first they didn't believe me! On February 14th, 2013 System Shock 2 was released on GOG.com and it was so successful that I decided to run Nightdive full-time and dedicate myself to finding more games you could no longer buy commercially or play due to lack of compatibility with modern hardware.The name "Night Dive" came to me while reminiscing of a recent trip I had taken in Australia. On one particular night dive I had descended about a hundred feet into pure darkness - it was terrifying but all I could think of were the dangers and treasures that await me in those depths. I couldn't help but relate tracking down lost classic video games to that experience, plus it gave me an excuse to use a skull and tentacles in the logo!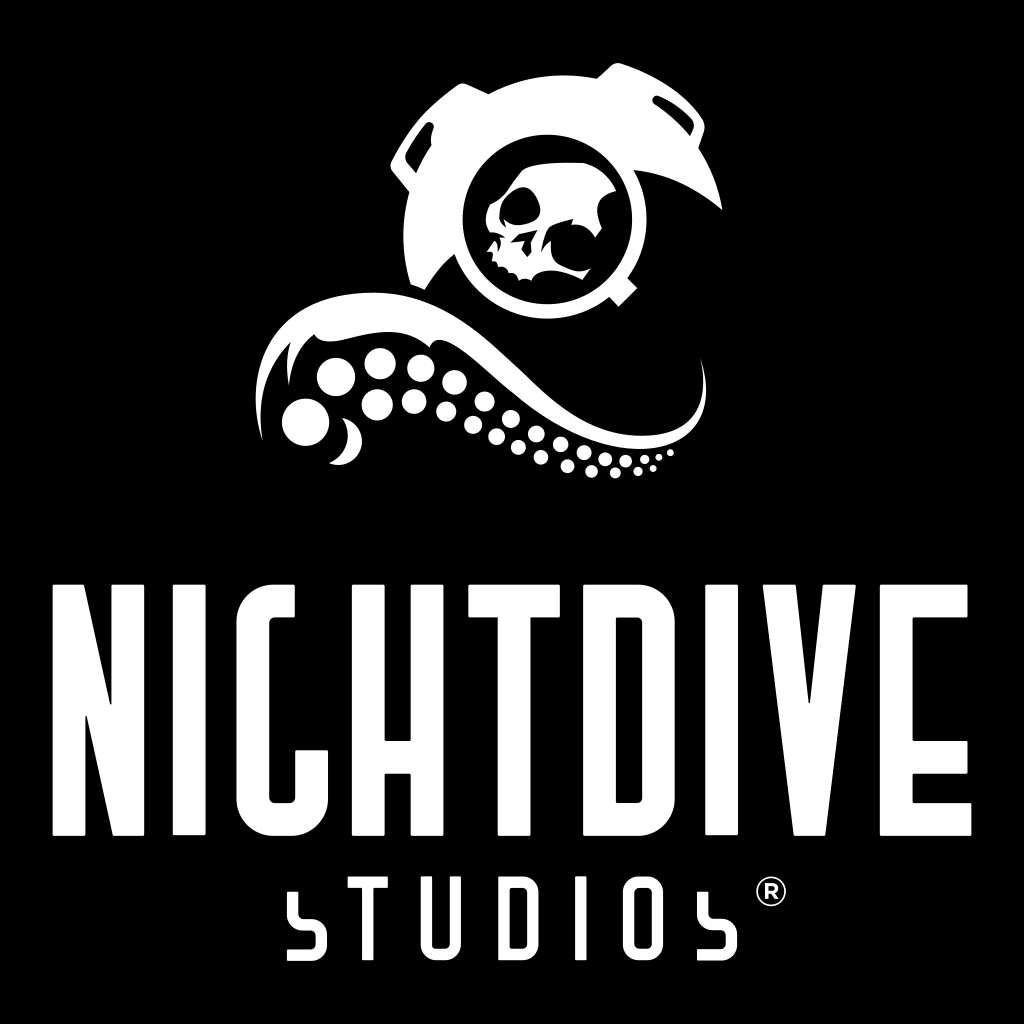 When we say Nightdive Studios, we think of dedication to video games and their heritage, talent and authenticity, strong connection with the gaming community, and projects born from passion. What are the first things to come to your mind when thinking about GOG?
Honestly, the same descriptions come to mind when thinking of GOG! I was already a big fan of GOG before Nightdive began as at the time it was the only place you could go to find good old games that worked on modern systems. When you look at the state of the industry today with remakes and remasters being so prevalent it's easy to forget that GOG was leading the way when it came to preserving the history of gaming.
One of our core principles that has been with us from the very beginning is providing games DRM-free. We deeply believe that it gives players an unparalleled freedom to enjoy them the way they want, and ultimately leads to their highest enjoyment of those titles. As a publisher and a developer, what is your stance on that matter?
I've always been an advocate for DRM-free software and remember debating the issue on more than one occasion with my old boss. He was adamant that DRM would protect against piracy and incentivize legitimate purchases - but being a pirate myself knew that it would only hurt the paying customer by either limiting their accessibility to the software or crippling their experience with its invasive operations. Before I had a job I pirated games quite frequently but once I had expendable income I bought the games I had played and supported the developers whenever possible. It's my hope that other pirates make the same decision so that developers can continue making games for people to enjoy.

To take things further, "Make games last forever" is our motto, that's rooted in something incredibly important to us – the mission of video games' preservation. As we've mentioned, it is a cause that's also very important to you. Could you shed some light on why it's such a crucial topic and why we should do our best, as an industry, to pursue it?
Game preservation is one of the most important challenges we face for a number of reasons. Video games are art but unlike other forms of art we have the unique aspect of being exclusively interactive. This provides an unparalleled experience but at the expense of the dependency of hardware required to enjoy it. As technology advances those requirements become more and more difficult to acquire or emulate making some video games unplayable. As an art form this is unacceptable - years of collective time spent by artists, designers, and programmers should never be lost. These games can never be played again, but more importantly we can never learn from them.Every game made is an opportunity to push the boundaries of the medium and to inform or influence games made by future generations of developers. Thousands of games have been lost but thankfully over the years more and more people, studios and organizations have made considerable efforts to preserve old games and set standards for developers to meet when archiving their own projects so that they are never lost to time.
Whenever there's an upcoming Nightdive Studios' title, it's usually hard for us to contain the excitement. That's because we know how much heart and passion you put into everything you do. We can always be sure that it will provide our community with the very best gaming experiences, and simply make them happy to be able to enjoy said game on our platform. Is releasing a title on GOG something important for you as well?
Releasing a game on GOG is essential to Nightdive as the GOG community has always been one of our biggest supporters. We develop and release old games for a number of reasons but for me, the most important reason is so that they can be played again by the people who love them, and those people get their games from GOG.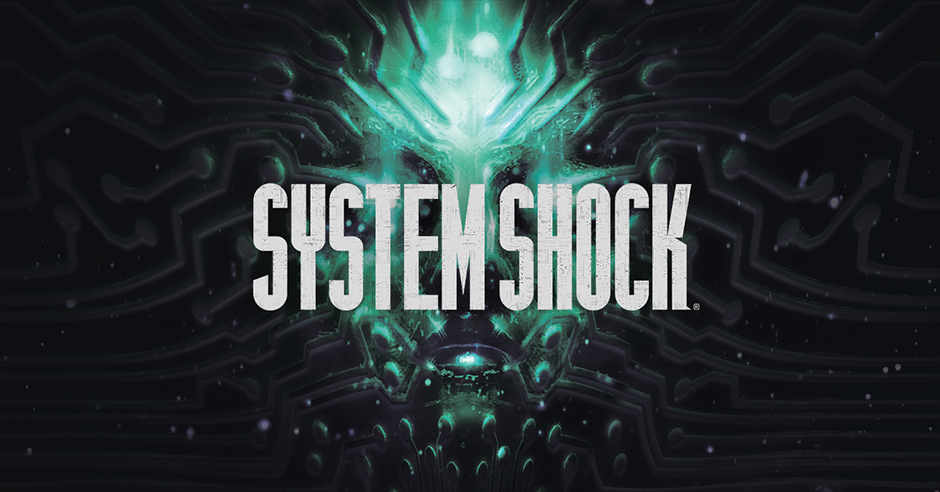 Art: System Shock (2023)
Both Nightdive Studios and GOG have brought a number of excellent classic titles to PC. Would you mind sharing a favorite memory associated with one of our collaborations?
Nightdive's collaboration with GOG on System Shock 2 is what kickstarted the next 11 years of my life and I owe everything we've done to the effort, passion, and love GOG put into the release. Without the reception we received from the GOG community we would not have been able to dedicate ourselves to the preservation and remastering of the 100+ titles we've done since then.
We like to think that our companies are in many aspects cut from the same cloth. And frankly, we're very proud of that. With one of those aspects being the amazing communities that we both have, is there anything you'd like to say to ours?
Thank you for the support over the years - it's the joy you share with us that makes what we do worth it. There's nothing better than hearing how much you love the games we work on and it motivates us to push ourselves to develop the best games we can and preserve the past to the best of our ability. Thank you GOG for the wonderful opportunity to share our passion with your community, and special thanks to the community for supporting Nightdive and our mission to make lost and forgotten games playable again.
We'd like to thank Stephen and everyone at Nightdive Studios so very much for this great talk, all the kind words, the awesome birthday wishes video, and most importantly – for being amazing partners and friends. We couldn't be more grateful to have you.
Now, we'd also like to return the favor, as Larry Kuperman, Nightdive Studios' Director of Business Development and an amazing person overall, is celebrating his birthday today! Let's show some love for Larry, as it is his passion and dedication that brought us so many great titles. Happy birthday Larry – you're one of the best and it's a pure joy to know you.