The King of Shades has cursed the great city of Icenaire. Now cast under a permanent blight of frost fall, its former residents have returned from the dead as mad Wraiths. Survivors take refuge deep underground where they lead a desperate campaign against this unearthly power. Woefully outmatched, they are forced into hiding as the King of Shades amasses an army of the undead above them. One fateful day, a mysterious stranger appears in the city with an enchanted vambrace. She may now be their only hope…

You are Evelia Lyric, bearer of the Aetherbrace and the only human capable of entering Icenaire. The survivors now look to you as their best hope against the King of Shades. Only one problem...you're woefully outmatched, and survival is not guaranteed.
Vambrace: Cold Soul is a narrative-driven game filled with memorable characters, brutal challenges, and deep strategy. To succeed, you must choose perceptive party leaders, camp to recuperate, navigate strange encounters, and survive deadly combat. Will you scavenge for supplies to sell or use them to craft new items for your next expedition? The surface of Icenaire is cold and unforgiving. So, prepare your party well before departing...lest you join the cursed city's undead.
In this game, the difference between life and undeath all comes down to good planning and smart tactics!

Embark on an epic fantasy-adventure spanning 7 intriguing chapters.

Complete sub-quests to unlock up to 26 new, thematic character skins.

Assemble your party from 5 races and 10 unique classes of recruits.

Craft items and armor from precious materials gathered on your trips.

Make crucial decisions where one wrong turn can seal your party's fate.

Prepare well or condemn your comrades to permanent death.

Find codex pages to expand upon Ethera's history and mythical lore.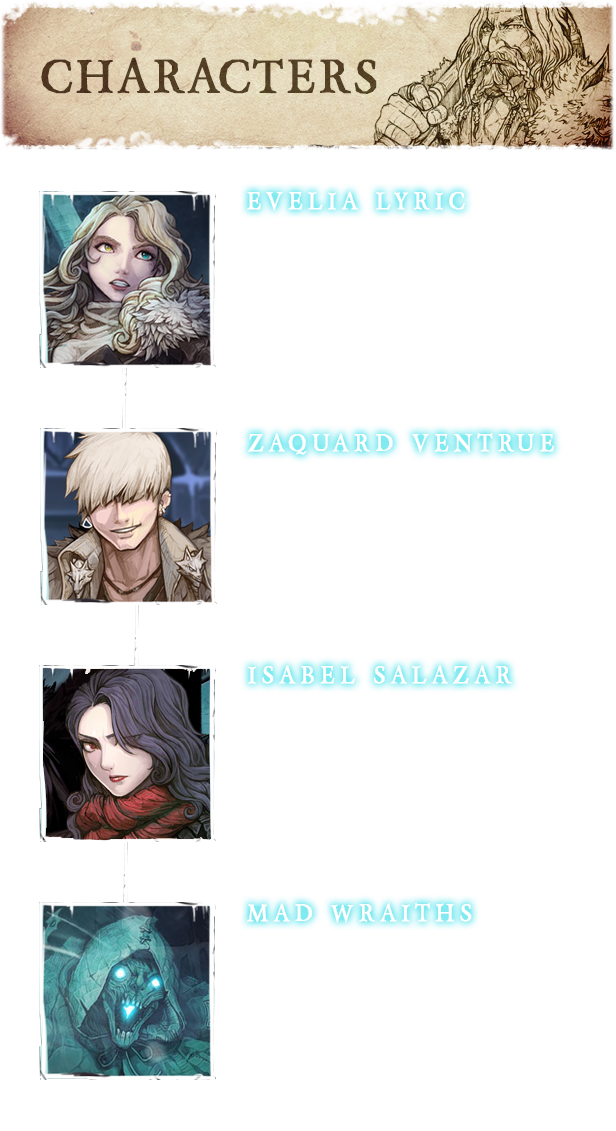 Games that inspired us:
The side-scrolling action of Darkest Dungeon

The epic lore of the Elder Scrolls

The gothic horror of Castlevania

The character-driven narrative of Final Fantasy VI

The roguelite design of FTL: Faster Than Light
Vambrace: Cold Soul Copyright (C) 2017-2019 Devespresso Games Inc. all rights reserved. © 2019 Headup GmbH, all rights reserved.

A Strange Visitor
What do we do with her?
common · 88.48%