No demons will stop the Lone Warlock this Halloween! Or will they?The spookiest day of the spookiest month is almost upon us. Because of that, we've joined forces with
Project Warlock
to deliver you an awesome contest in addition to the game's
special bundle deal on GOG.
If you'd like to win 1 of 10 keys for
Project Warlock I + II Bundle
and 1 of 3 BIG BOX Releases of
Project Warlock
containing stickers, poster, goodie bag, steel pins, custom buckshot USB and of course BIG BOX itself, all signed by legendary John Romero and game's showrunner Jakub Cisło, all you have to do is answer us one question:
What kind of demon would you create to stop the Lone Warlock from saving the earth?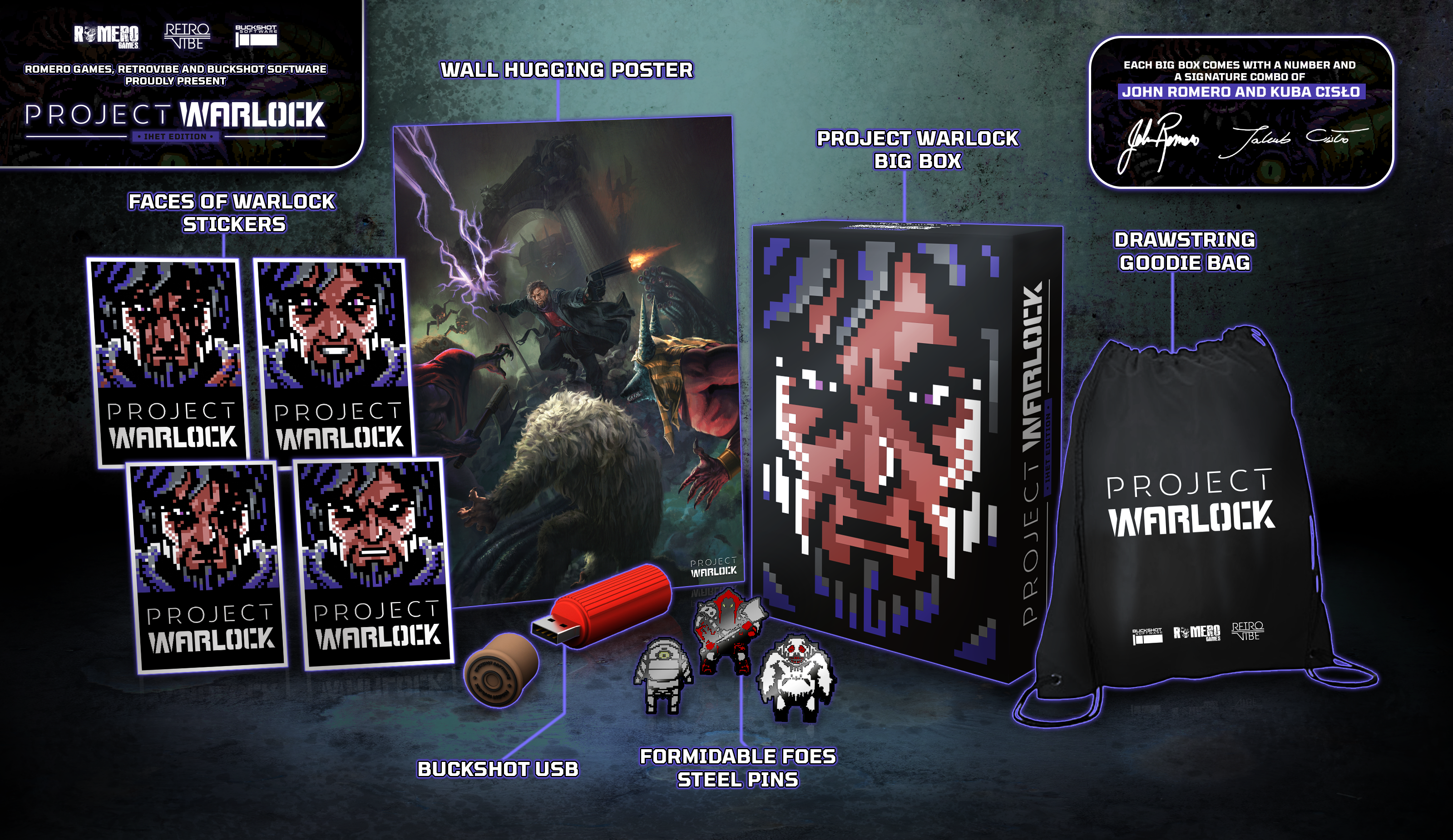 You can give us your answers by November 2nd, 11 PM UTC on GOG Forum or under appropriate Facebook and Twitter posts. All the details and contest rules can be found
HERE
.Show us what twisted monsters are hidden in your imagination!