It has been 30 years since the cult game made by Rob Anderson hit the shelves. As we welcome Moonstone: A Hard Days Knight on GOG.COM, we've decided to talk with the game's creator about how he managed to bring this classic title to life.GOG.COM: What was the sequence of events that led you to become an independent video game developer in the early 1990s? Was it pure chance or a planned career move?
Rob Anderson: I always wanted to play the game that
Moonstone was to become
and I drew inspiration from many other titles but there wasn't really anything like it at the time – or since! So I decided that I should make it myself and along with some friends and old co-workers, I was able to secure a publishing deal which put me on a 2-year journey to develop it.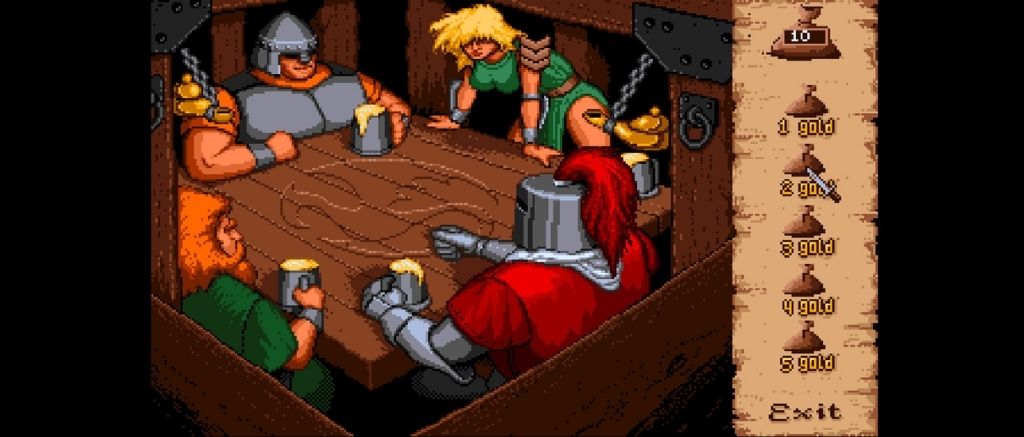 It wasn't until I started to create animations with my Amiga to show off the battle scenes that I began to understand how the action sequences, when combined with RPG aspects, could create a complete game. I had always wanted to do a bigger, more ambitious style of animation than what I had been seeing on various computer and console systems at the time, so that became both a priority and the main challenge for me.It was a combination of chance, planning, and hanging out with the right people that resulted in me becoming an independent games developer. I was designing campaigns back in my Dungeons & Dragons playing days, and this became a huge influence on both Moonstone's design and its imagined combat sequences. During and after college I had been helping make videogames for some time as an artist and occasional programmer, and this inspired me to eventually design games on my own.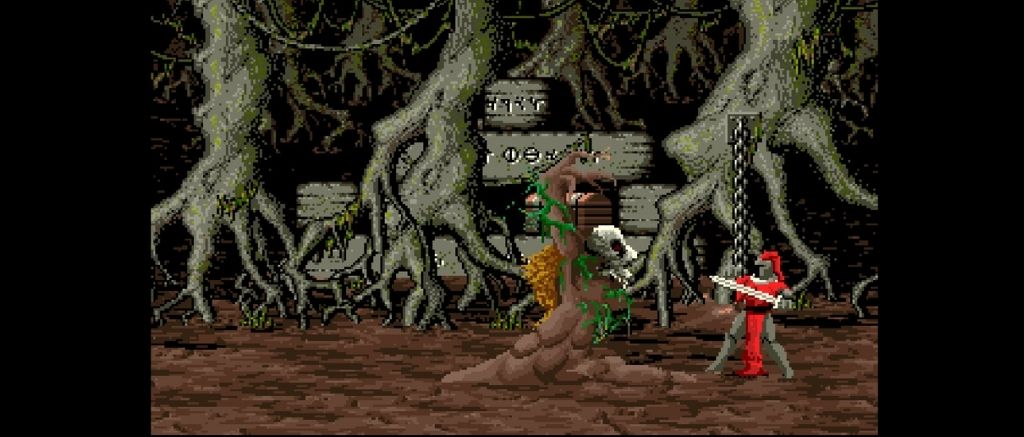 How did you come up with an idea for the Moonstone: A Hard Days Knight game? What were the main sources of inspiration?
Moonstone came to life while discussing a game idea that was an RPG that played similar to many classic board games and Dungeons and Dragons with my friend Todd Prescott. Both Todd and I played lots of board and video games growing up, so I think we both had an aligned idea of what would work and – most importantly – be fun.Dungeons & Dragons was certainly a significant influence for me in terms of combat, the game map, and how the RPG aspects would all blend together to form Moonstone. I also watched and re-watched the movie Monty Python and the Holy Grail as I loved its over-the-top humor and gory battles; this also became integral to the game's design as development progressed.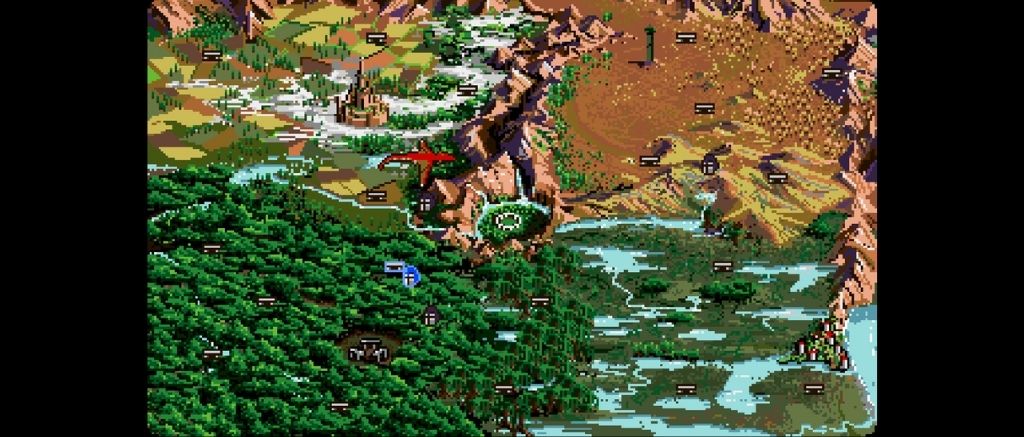 I knew that the sheer amount of blood would be a question mark for some, so I wanted to make the combat absurd and funny rather than realistic. I also wanted to incorporate both PvP battles and turn-based multiplayer in the style of many arcade games of the era. Those were all the pieces that I drew upon when developing the game and there were certainly many influences including well-known titles like Barbarian,
Battle Chess
, and
Defender of the Crown
.
Can you describe in short how the development process of the game looked like? What's the main difference between creating an independent title then and now?
My development process was very fluid and was a back-and-forth process between art and programming with a lot of experimentation! I would generally spend time animating on paper and via Deluxe Paint on Amiga, before switching gears to programming the drawings into the game for a couple of weeks.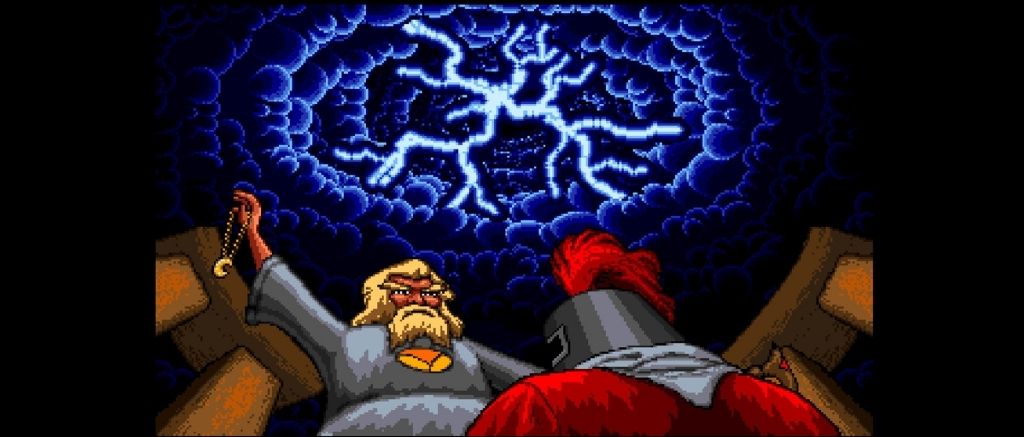 Eventually, I felt a nice balance was struck between playability and aesthetics. Once that was achieved, I would tighten up the drawings, code, and overall integration into the game framework.Developing Moonstone in the 90s was challenging because there was little support and I had to rely on the hardware manuals for the Amiga and my experience as a programmer and artist. I developed Moonstone and its art pipeline tools all in the 68000 assembly language. Aside from the compiler and Deluxe Paint, everything was written by myself or Kevin Hoare.Today's independent developers have so much access to open-source engine frameworks and art pipelines. This allows them to focus on design rather than being waylaid by technology. It's a good time to be an independent developer – in my opinion, they have far fewer problems than we did back in the early 90s!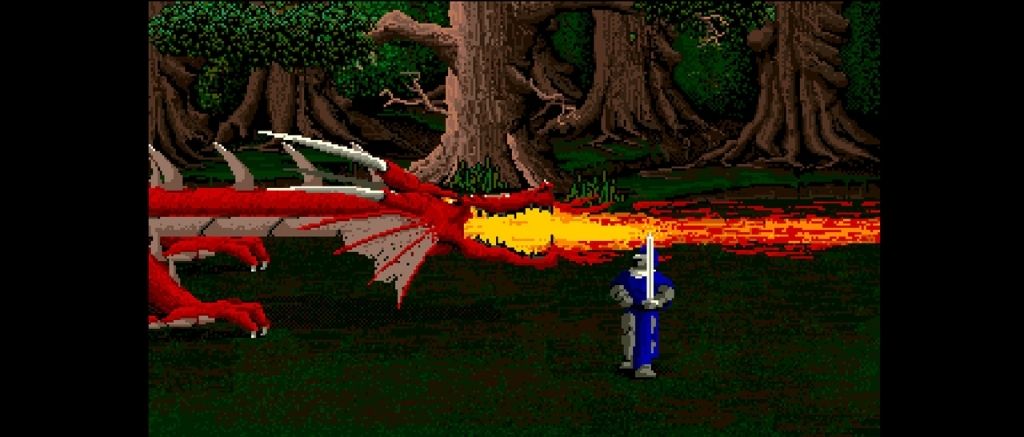 Moonstone: A Hard Days Knight was released by Mindscape in 1991. Do you still remember the feeling that you felt when you saw the game hit the store shelves?
When Moonstone hit the shelves, I was thrilled to see it come to life. Lots of people congratulated me on the effort and I started to receive reviews saying people liked Moonstone and were calling out the parts which I was hoping they would enjoy such as the animations, or introduction scene. The game also reviewed pretty well overall in the various games magazines of the era.I had arrived back in Canada when the game actually shipped, so I never had the opportunity to walk into a store and see it on the shelves – Moonstone wasn't released in North America. While in England wrapping up development I was at the duplication warehouse and saw the boxes and discs being printed, which was fantastic to see.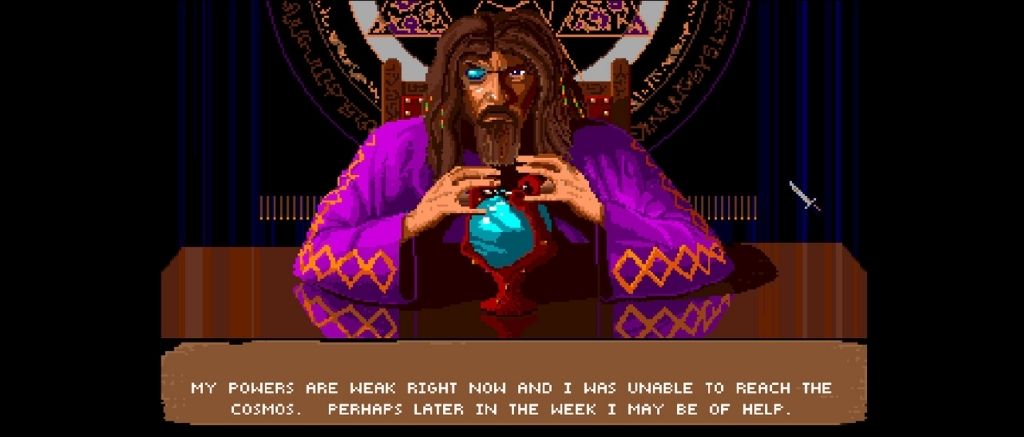 What is the first thing you feel when you see that after three decades gamers still like to tackle the game once in a while?
I'm amazed and thrilled to hear that fans of the game are still playing and enjoying Moonstone after 30 years. I still get many emails from people around the world commenting on it and sharing stories of playing it with their friends, so I feel really good that it is still being enjoyed after all these years. This is the best reward for me.
There are rumors that the game was supposed to have a sequel. If that's true, why did Moonstone 2 never happen?
The rumors of a sequel are true! I had written an entirely new design to get Moonstone 2 moving forward, and the game was actually set in the far future. I presented the design to Mindscape, but since sales of the first Moonstone were not as they had hoped. This, along with the evolving game industry landscape and the shift from computers like the Atari and Amiga to consoles like the Genesis and SNES brought new opinions into the decision making.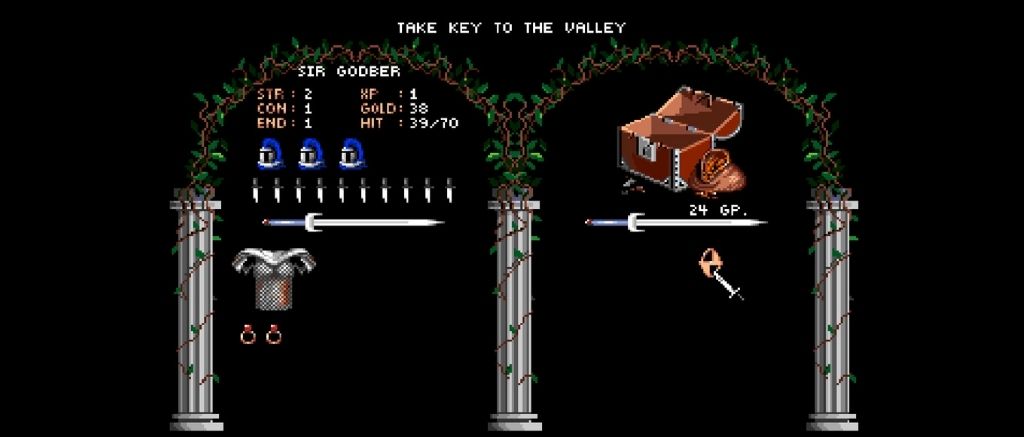 Both Nintendo and Sega were shown Moonstone and, although they liked it, they had to pass due to policy, and fears that it was too gory for their customers. Without Nintendo or Sega on board to release Moonstone, the game also was never released in North America. Ironically
Mortal Kombat
arrived barely a year later... and the rest is history.So, with Mindscape deciding to invest in less risky products, unfortunately, the sequel never transpired. Without funding or a publisher deal, Moonstone 2 was shelved... but I still have the design doc safely locked away in my office at home – so maybe one day!
Did you have the chance to play Moonstone: A Hard Days Knight in the past, or will this be your first contact with this classic title? Let us know in the comments!