Today we introduce a new periodical format titled "Eyes on the Game" in which we gather interesting yet not well-known facts about our favorite games.
For starters, let's take a closer look at the award-winning action RPG from Guerrilla Games!
In
Horizon Zero Dawn™
, we join warrior Aloy on her journey across a majestic open world of the future.
Did you know?
·
It took seven years (2011-2017) to create this epic game.
During the development process, a special emphasis was placed on building the game's breathtaking universe, as well as its engaging story (nearly 20 different variations were written for the title).·
Aloy's appearance is modeled after the Dutch actress Hannah Hoekstra.
Hiring her was just a small piece of the game's $47 million budget, which remains one of the biggest video game projects ever developed in the Netherlands.·
In the English version of Horizon Zero Dawn™, Aloy is voiced by actress Ashley Burch.
Burch is a true video game veteran, with roles in such games as
Saints Row IV
and
Life is Strange
.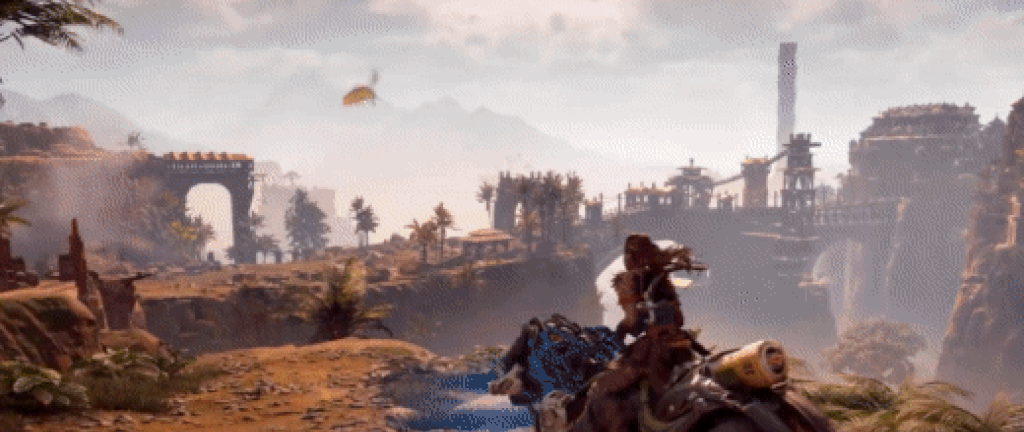 THE SOUNDTRACK
The game's OST is truly unique, as it combines modern beats with tribal sounds and instruments. It was composed by Joris de Man, The Flight band, Niels van der Leest, and Jonathan Williams, with vocalist Julie Elven serving as the primary performer.