The finale of the Spring Sale on GOG.COM is near with more than 2,500 deals for you, as well as a few neat surprises. So, make sure to add some spring color to your day with plenty of fun titles. If you can't make up your mind on which game to choose, we can help. Here are some recommendations from our team members, who currently play work from their home offices.
Action games
Say hello to Krzysztof and his faithful companion Nela. As you can see, the brave mutt is almost ready to leap at the opponents on the screen. With such a commendable warrior by your side, even finishing challenging games like
Dishonored: Complete Collection (-60%)
can be a piece of cake. Nela chooses action titles carefully but is ready to strike mercilessly when the occasion arises. This spring, she recommends chopping some enemies to pieces in
Way of the Samurai 3 (-70%)
.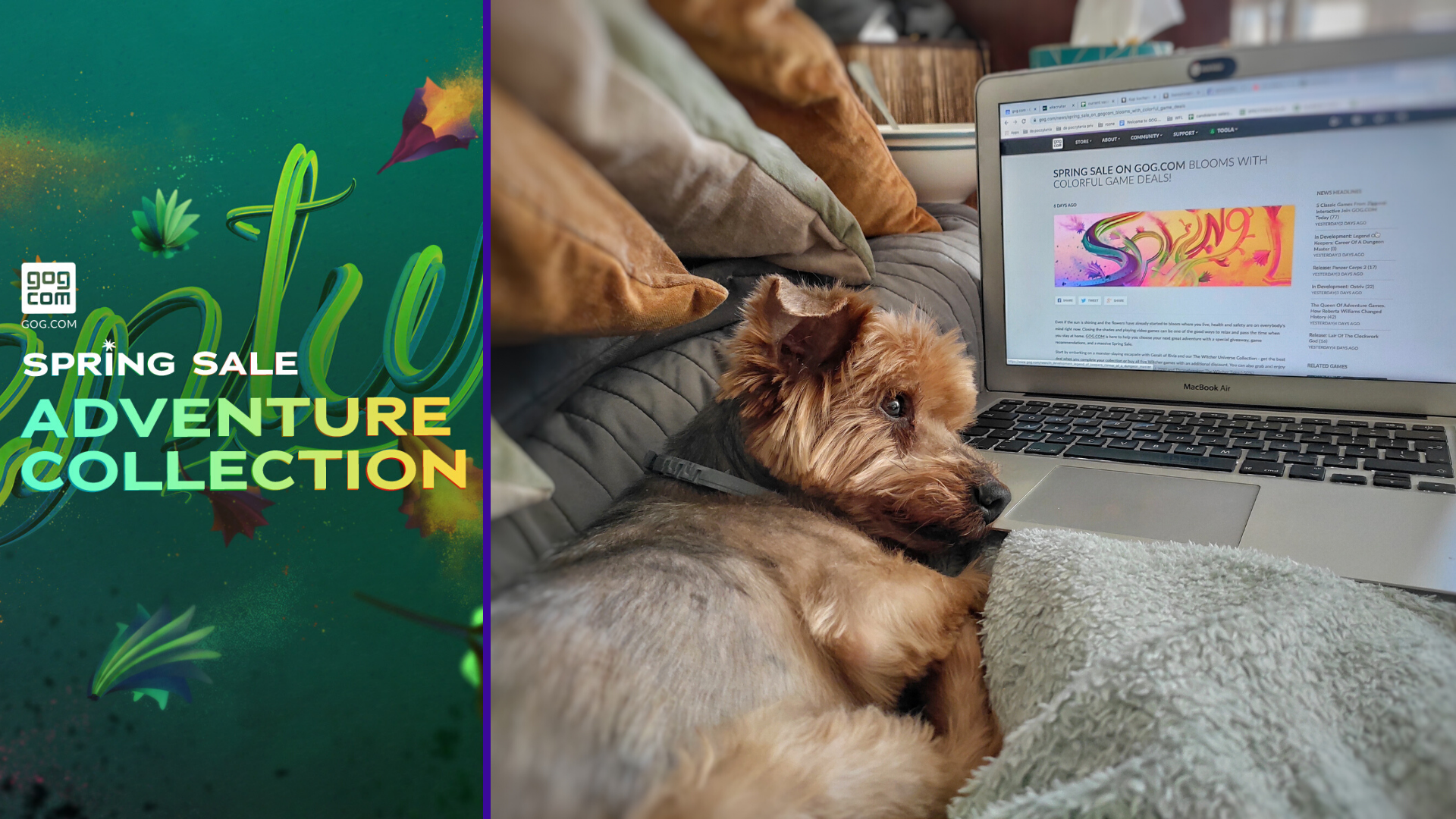 Adventure games
Finding clues in the woods is made easier with the assistance of a good sniffer dog. Our friend Ola knows the best methods, as she always takes her brave pupil Majki on long virtual adventures with games like
Styx: Master of Shadows (-80%)
. The dog's sense of smell, even by modest accounts, is over 10,000 times more acute than that of a human being. It's no surprise that Ola loves to spend time on adventure games along with Majki. Right now, they recommend playing
Sherlock Holmes and The Hound of The Baskervilles (-75%)
.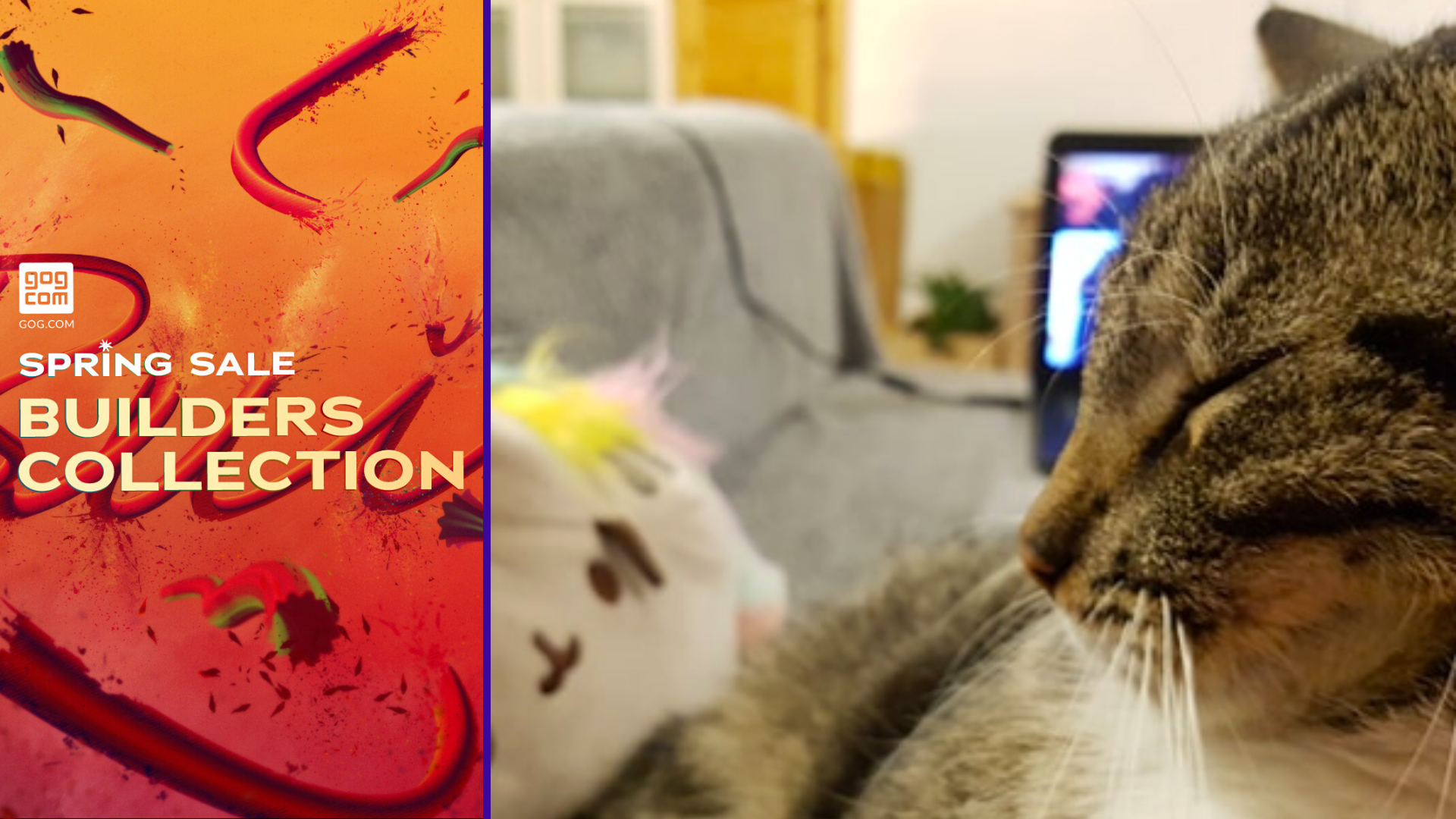 Builder games
All the engineers in the world are no match for a cat trying to fit his fluffy self into a box - bending every rule of mathematics to its will. Knowing this, our teammate Asia always keeps her cat Ryszard close by when playing builder games such as
The Settlers® 2: 10th Anniversary (-50%)
. Side by, side they raise companies, institutions, and even entire cities. Right now, they are playing
Project Highrise (-60%)
.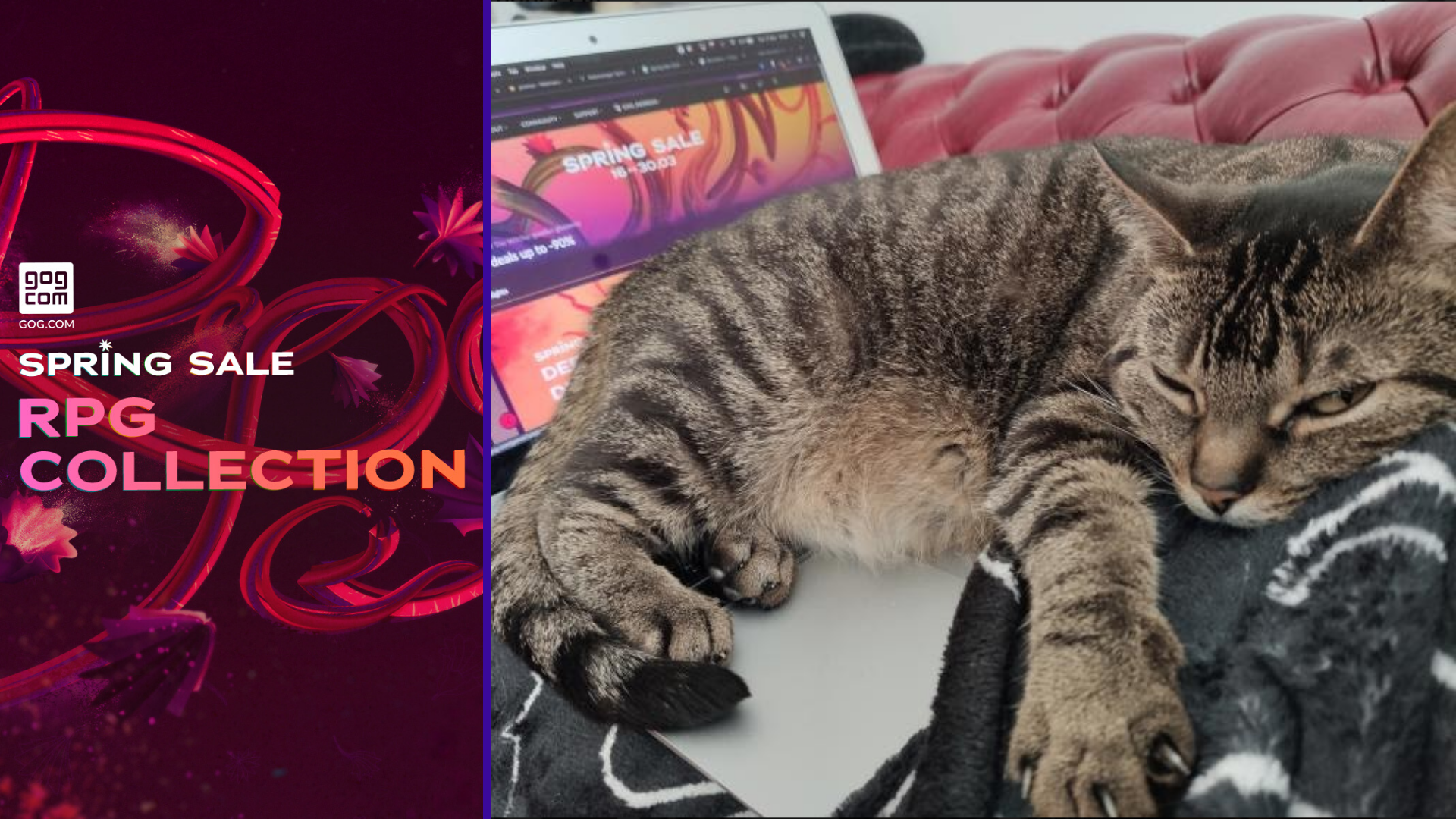 Role-playing games
It's good to have an animal companion in your party when traveling on a dangerous quest, especially in RPGs like
Pathfinder: Kingmaker - Explorer Edition (-60%)
, where monsters constantly swarm from all sides. This companion may be a dragon, a horse, or even better - a "furrocious" cat. Etiuda joined our friend Tania some time ago, and it seems they have both gotten along just fine while discovering many treasures and defeating mighty foes on their journeys. For long home-office days, they recommend vast games such as
The Witcher 3: Wild Hunt - Game of the Year Edition (-70%)
.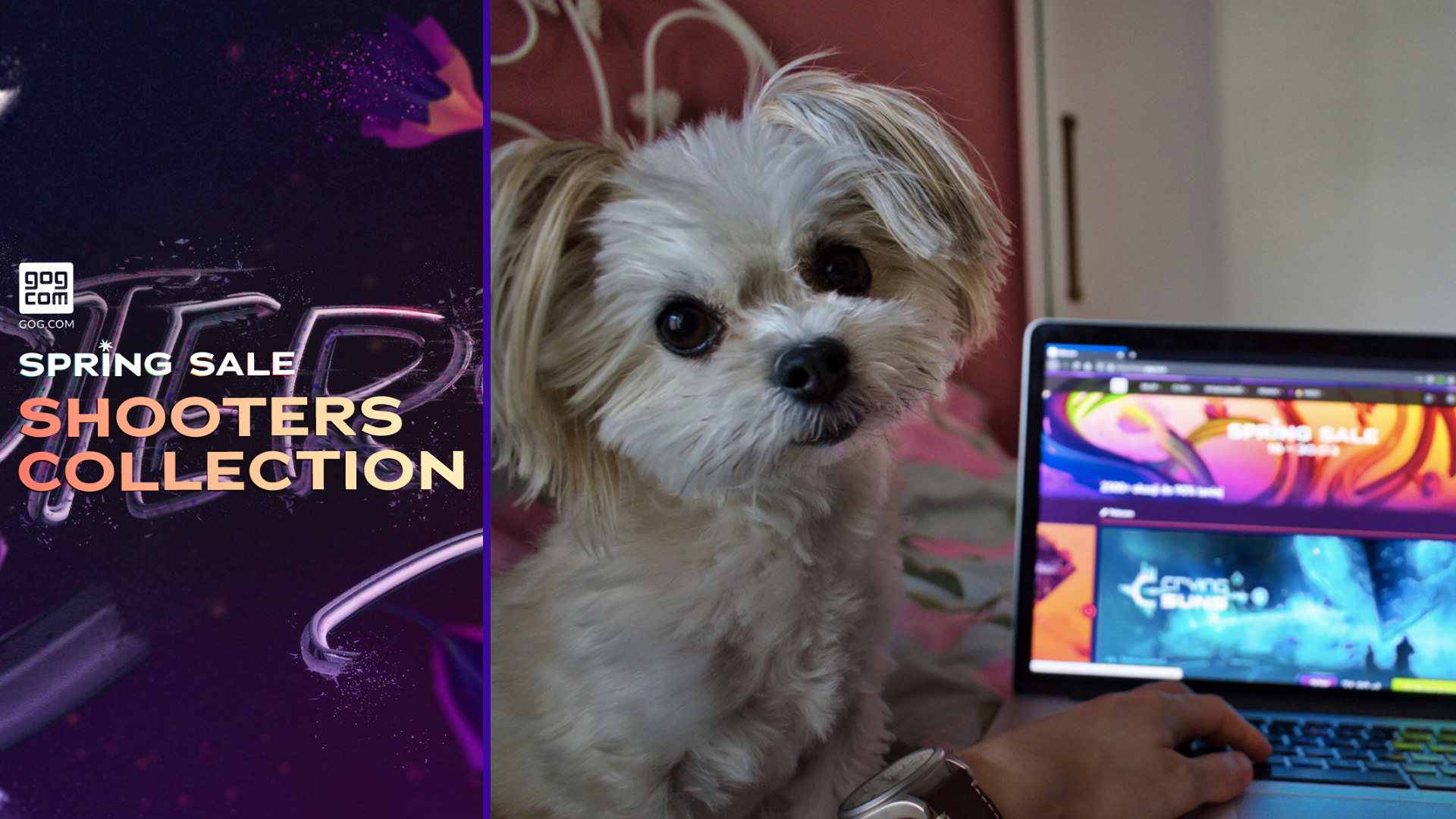 Shooting games
Behind every great hero stands a great dog side-kick. Well, almost - but you get the picture. A dog is a person's best friend even in the direst circumstances, like those presented in
Quake 4 (-50%)
. Our colleague Wiktor also knows that in shooting games, circumstances can become dire quickly and often. Along with his faithful companion Lola, they have ventured into the darkest of tunnels and most hostile of worlds. After their passage, enemies in games like
Call of Juarez: Gunslinger (-60%)
were left riddled with bullets like swiss cheese.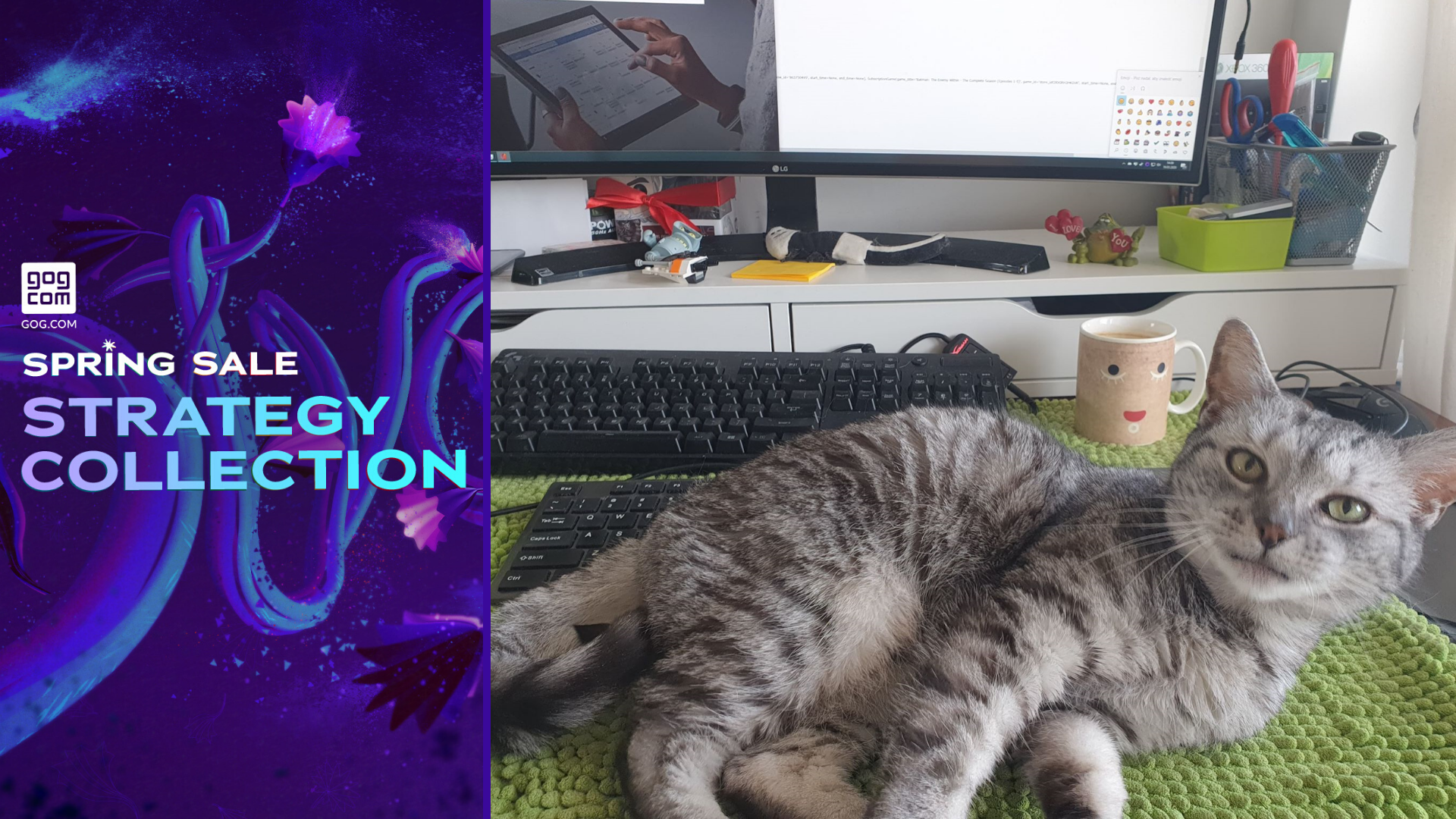 Strategy games
Have you ever asked yourself the fundamental question - do we own cats or is it the other way around? We do not feel brave enough to answer. Yet we know that in terms of devising successful strategies for games such as
Europa Universalis III Complete (-75%)
, our friend Paweł seeks the counsel of his cat Szara often. Together, they conquer worlds and win almost every battle (that is of course when the wise advice of Szara is being listened to). Enemy armies in Heroes of
Might and Magic® 3: Complete (-75%)
know that when our duo comes on stage it's time to turn tail and run.All of the titles recommended by our team are bulletproof options for those spending time at home, even with all the bad energy floating around outside. Be sure to check out these and many more deals in our Spring Sale on GOG.COM!