As we step into the month of June, we wanted to take a moment to acknowledge and celebrate something very important: Pride Month.
Pride Month serves as a reminder of the progress we have made towards creating a more equitable and inclusive society, as well as the work that still lies ahead. It's an opportunity for us to reflect on the importance of celebrating and embracing the diverse identities and experiences that enrich our lives with different perspectives. At GOG, we firmly believe that diversity and inclusion are not just buzzwords, but fundamental principles that drive innovation, foster collaboration, and enable us to simply grow as people, as well.
To celebrate Pride Month, our queer team members selected the variety of games containing LGBTQAI+ themes and characters, all available on GOG. Inclusive environments and diverse characters create a safe space to have fun and express yourself for all kinds of gamers!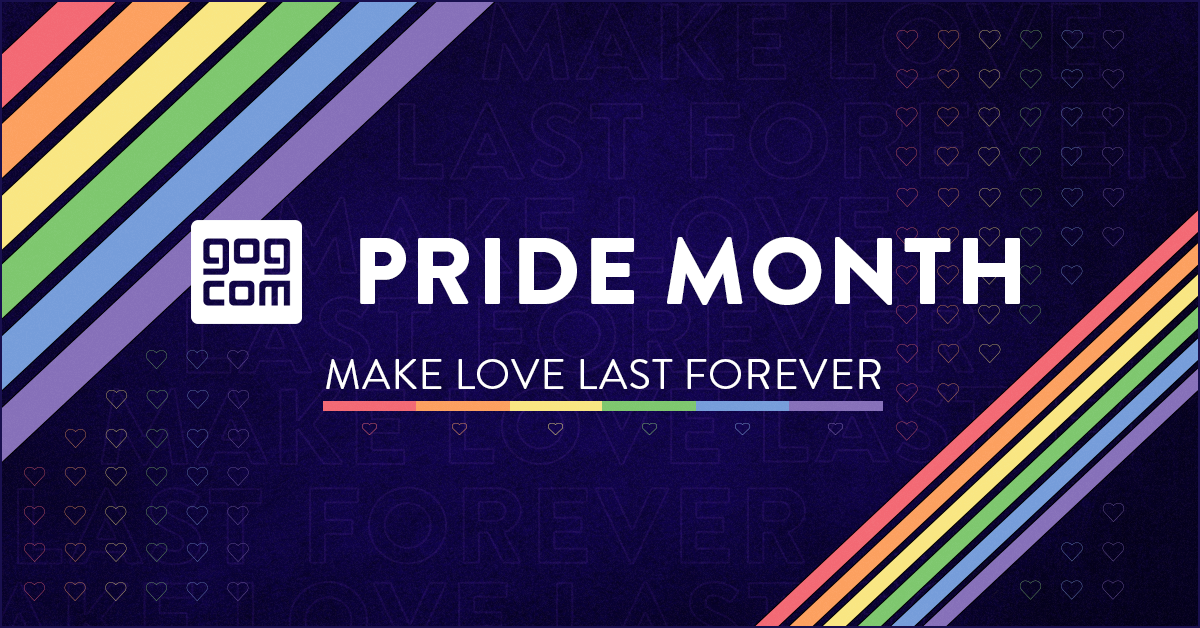 This time, we decided to choose a slightly different approach, to make browsing LGBTQAI+ games much easier; instead of just one collection, we created a whole page and divided it into categories. Among such, we've created a list of games containing
masculine romance representation
– we've gathered all the games we could think of that include romance representation between male characters. Whether it's Kerry Eurodyne in
Cyberpunk 2077
, Kim Kitsuragi in
Disco Elysium
, or Nailsmith in
Hollow Knight
, we tried our best to get them all! If you have any other recommendations that slipped our attention though, feel free to share them with us. Another category you'll notice is, of course, a set of games containing
female romance representation
. Through the emotional story of
Unpacking
, walking alongside protagonists of
Life is Strange
, getting to know Undyne in
Undertale
, and even more – we're sure they'll all steal your hearts! In
Choose-Your-Gender
category, we've gathered games that allow you to play around and choose your gender representation in the virtual world freely. It's a great way to explore your own identity, as well as try to put yourself in other people's shoes – all while being in the safety of your own game, NPCs, without an ounce of worry about judgement. Last but not least, we're proud to present a list of games
featuring transgender characters
. Representation of trans people in video games is just as important as in any other media – and we couldn't be happier to see the number of them slowly growing. Meet Claire (
Cyberpunk 2077
), Sam (
Normal Lost Phone
), Jackie (
Night in the Woods
), and many more!

Let's celebrate Pride Month – and together, make love last forever!