La fin de la Promo de printemps arrive et plus de 2 500 offres vous attendent, sans compter quelques bonnes surprises. Mettez un peu de printemps dans votre vie avec ces superbes titres. Et si vous ne savez pas lesquels choisir, nous sommes là pour vous aider. Voici les recommandations des membres de notre équipe, très occupés à jouer travailler depuis chez eux.
Jeux d'action
Dites bonjour à Krzysztof, toujours accompagné de Nela. Comme vous pouvez le voir, ce brave toutou est prêt à sauter sur les adversaires à l'écran. Quand on est accompagné d'un tel guerrier, même des jeux difficiles comme
Dishonored: Complete Collection (-60%)
deviennent une promenade de santé. Nela fait toujours attention en choisissant ses jeux d'actions, mais n'hésite pas à frapper lorsqu'une occasion se présente. Pour cet été, elle recommande d'aller trancher des ennemis en rondelles avec
Way of the Samurai 3 (-70%)
.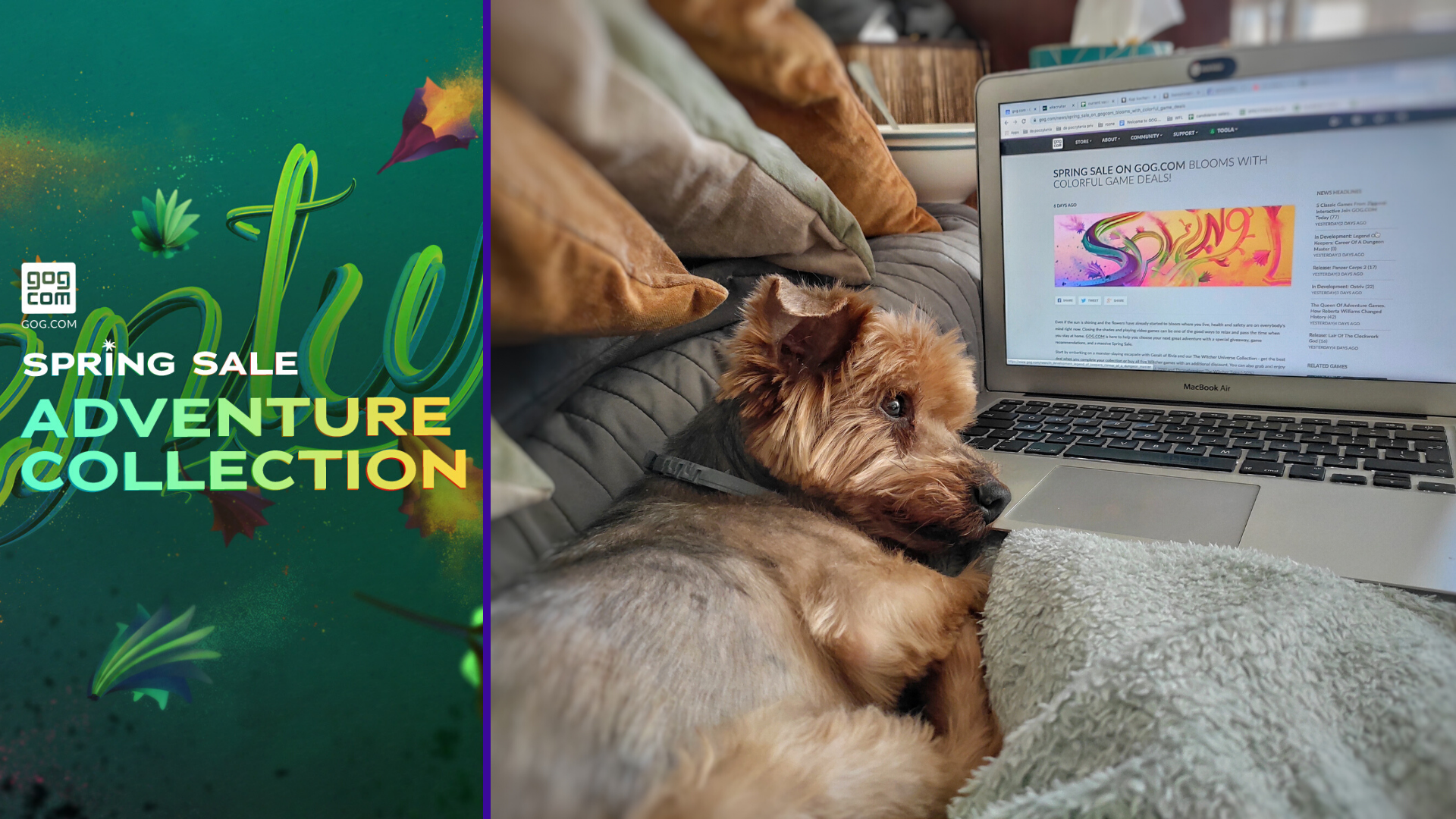 Jeux d'aventure
Un bon chien pisteur est très utile pour retrouver des indices dans une forêt. Notre amie Ola est experte dans le domaine, et vous la retrouverez toujours au côté de Majki pour de longues échappées virtuelles sur des jeux comme
Styx: Master of Shadows (-80%)
. L'odorat de nos amis canins serait au minimum 10 000 fois plus efficace que le nôtre. On comprend mieux pourquoi Ola aime autant partir à l'aventure avec Majki. Leur recommandation du moment, c'est
Sherlock Holmes and The Hound of The Baskervilles (-75%)
.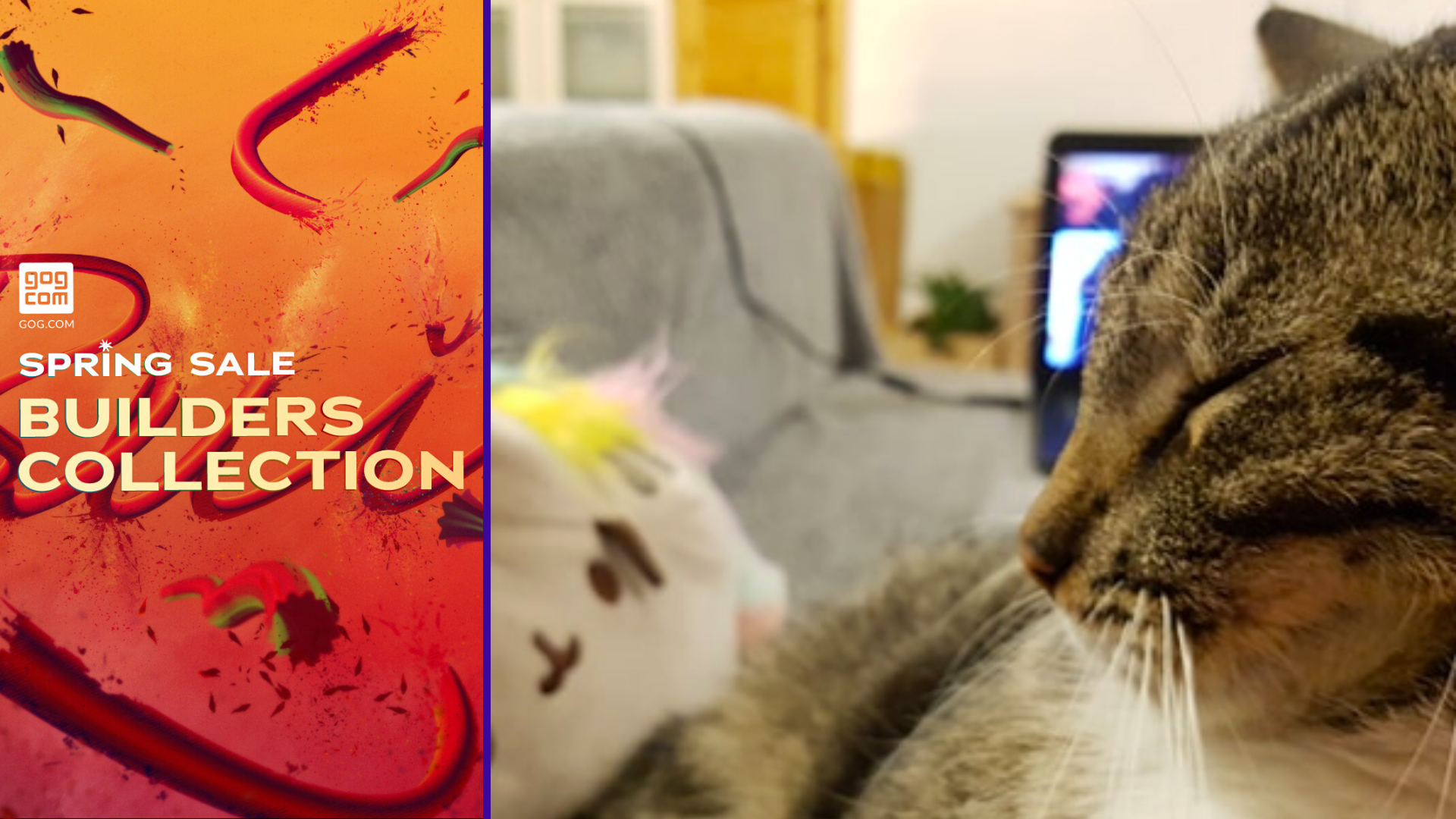 Jeux de construction
Les ingénieurs ont beau essayer, ils n'arriveront jamais à plier les mathématiques à leur volonté comme le font si bien les chats quand ils veulent s'installer dans une boîte. C'est pour ça que notre collègue Asia garde toujours son matou Ryszard à ses côtés pour des jeux de construction comme
The Settlers® 2: 10th Anniversary (-50%)
. Ensemble, ils fondent des sociétés, des institutions et même des villes entières. Leur jeu du moment est
Project Highrise (-60%)
.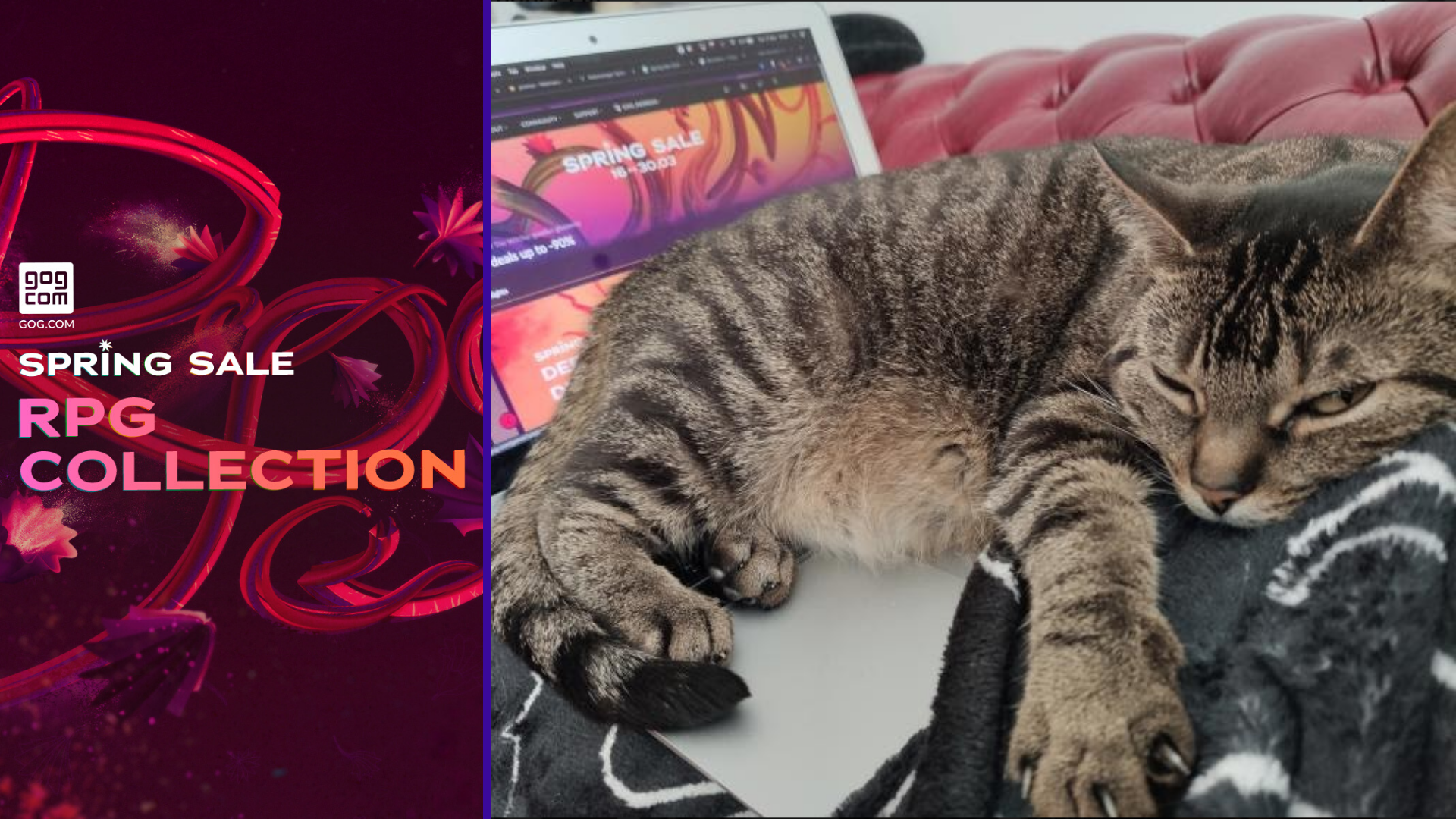 Jeux de rôles
C'est important d'avoir un animal dans son équipe quand on entreprend des quêtes de RPG dangereuses, comme celles qu'on trouve dans
Pathfinder: Kingmaker - Explorer Edition (-60%)
, avec des monstres qui vous attaquent de partout. Cet animal peut être un dragon, un cheval, ou mieux : un chat "formiaoudiable". Etiuda et Tania se connaissent depuis longtemps, et tous ces trésors déterrés et adversaires vaincus ensemble lors de leurs aventures ont renforcé leur amitié. Pour ces longues journées de travail à domicile, leur recommandation est
The Witcher 3: Wild Hunt - Game of the Year Edition (-70%)
.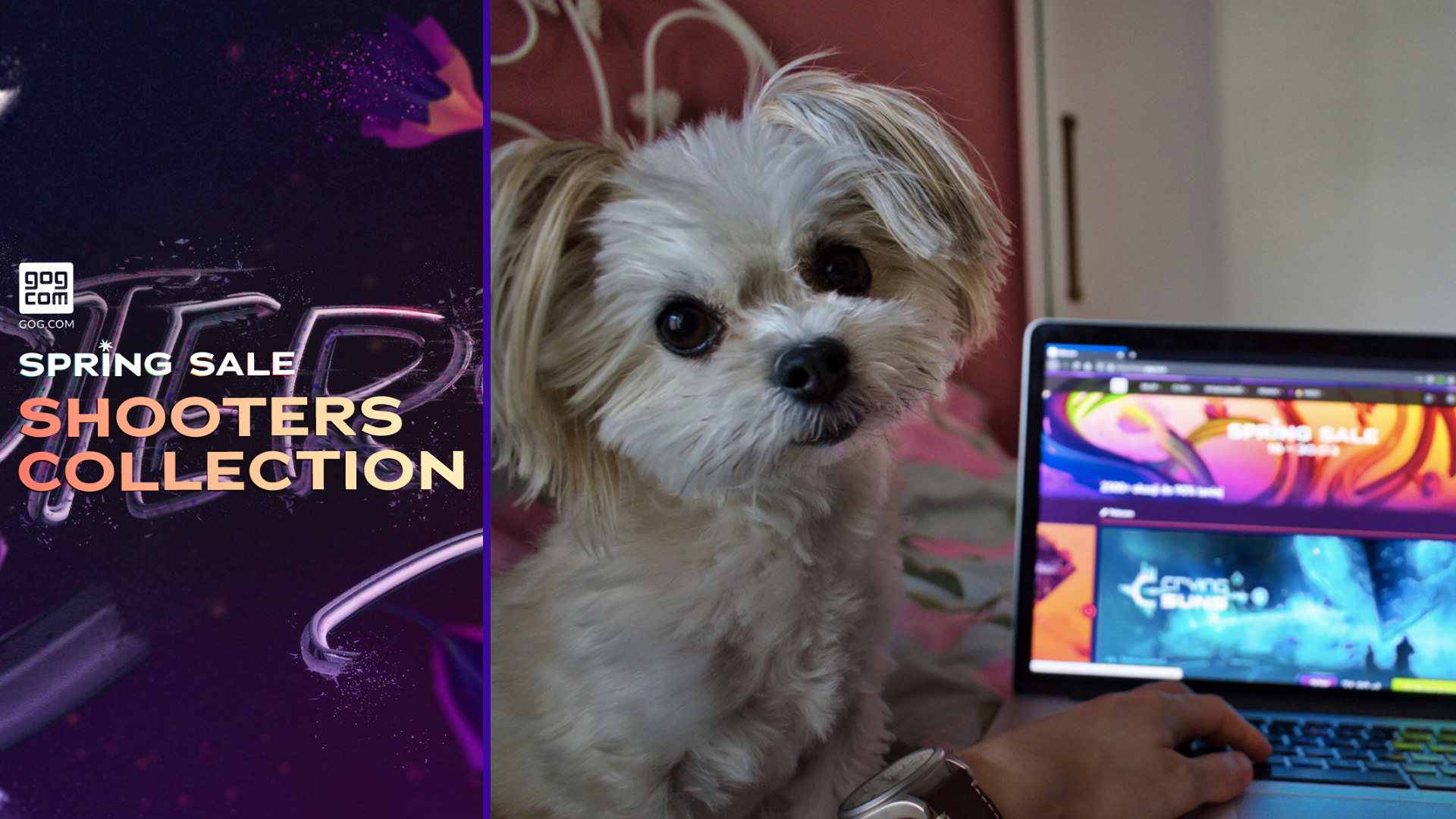 Jeux de tir
Derrière chaque grand héros, on retrouve un compagnon canin. Bon, peut-être pas à chaque fois, mais vous voyez ce que je veux dire. Le chien reste le meilleur ami de l'homme quelle que soit la situation, même quand elle est aussi difficile que dans
Quake 4 (-50%)
. Et notre collègue Wiktor sait bien que dans les jeux de tirs, la situation peut très vite devenir difficile. Mais il peut compter sur son fidèle compagnon Lola, avec qui il a exploré les tunnels les plus sombres et les planètes les plus hostiles. Partout où ils passent, leurs ennemis, comme ceux de
Call of Juarez: Gunslinger (-60%)
finissent en gruyère.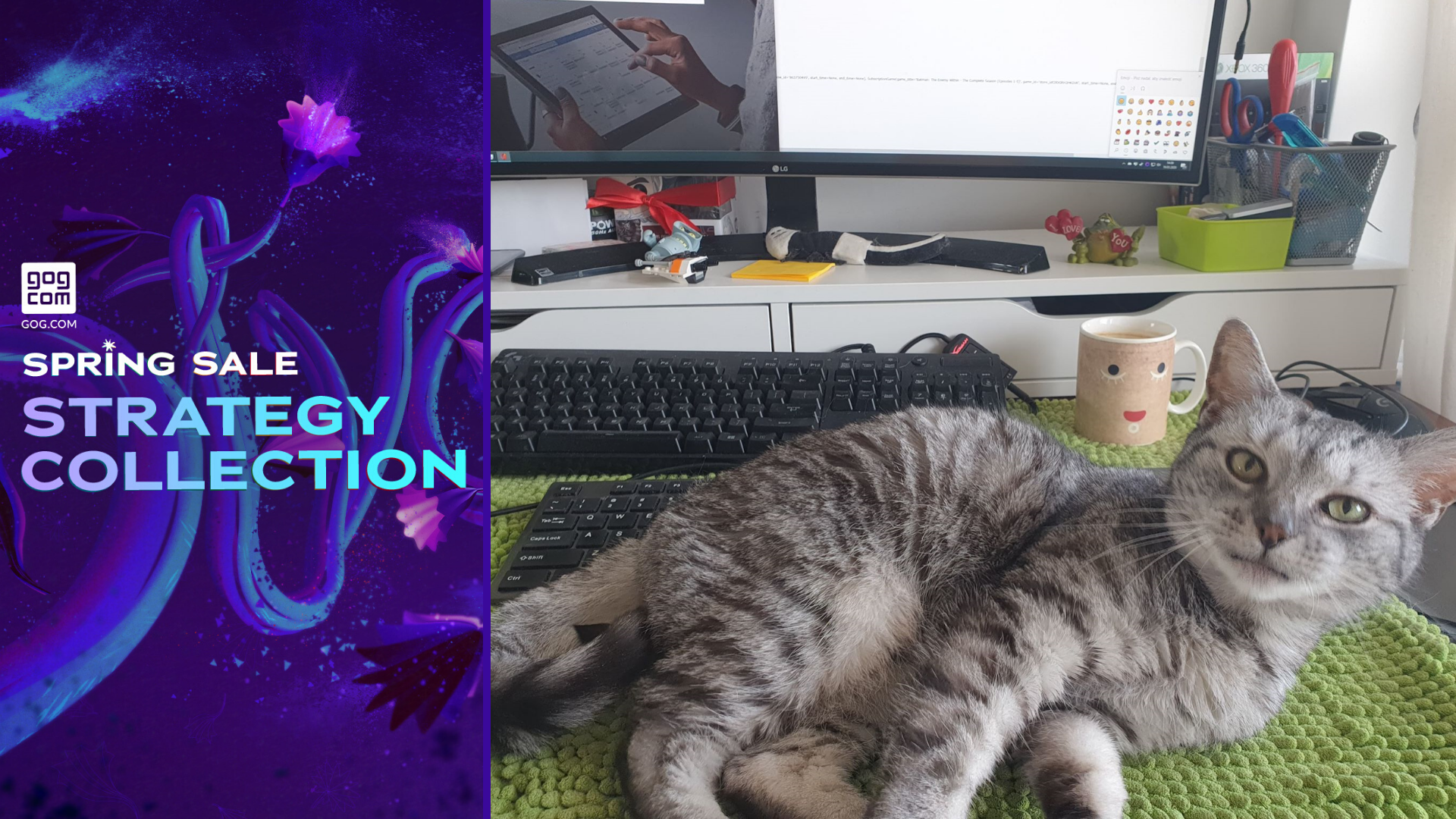 Jeux de stratégie
Vous êtes-vous déjà posé cette grande question : sommes-nous les propriétaires des chats, ou est-ce l'inverse ? Nous n'avons pas le courage de proposer une réponse. Mais nous savons que lorsqu'il faut préparer une stratégie pour
Europa Universalis III Complete (-75%)
, notre ami Pawel demande souvent conseil à Szara, son chat. Ensemble, aucun monde ni aucune bataille ne leur résiste (tant que les conseils avisés de Szara sont bien appliqués, évidemment). Quand les armées ennemies de
Might and Magic® 3: Complete (-75%)
voient le duo débarquer, elles savent que la fuite est leur seule option.Tous les titres recommandés par notre équipe sont des options garanties d'améliorer votre retraite à domicile forcée, même si le moral n'est pas au beau fixe. Jetez-y un œil et ne ratez pas le reste des offres de la Promo de printemps sur GOG.COM !