Quand Mike Pondsmith a créé le système de son RPG en 1988, notre présent n'était pour lui qu'un avenir lointain et incertain. Maintenant, voyons comment ce guide et ses paramètres sont devenus la toile de fond du Cyberpunk 2077 de CD PROJEKT RED.
Règles d'engagement
Avant même la création de Cyberpunk, Pondsmith avait déjà développé des systèmes RPG sur table. Ses précédents projets – Mekton (1984) et Teenagers from Outer Space (1987) – étaient très influencés par des animes de science-fiction comme Mobile Suit Gundam. Avec Cyberpunk, Pondsmith penchait davantage du côté de l'univers dystopique. Parmi ses sources d'inspiration, Philip K. Dick (en particulier Blade Runner) et Walter Jon Williams (Hardwired, « Câblé » pour l'édition française). Plus tard, son travail fut influencé par Neuromancer de William Gibson, véritable classique des amateurs de science-fiction.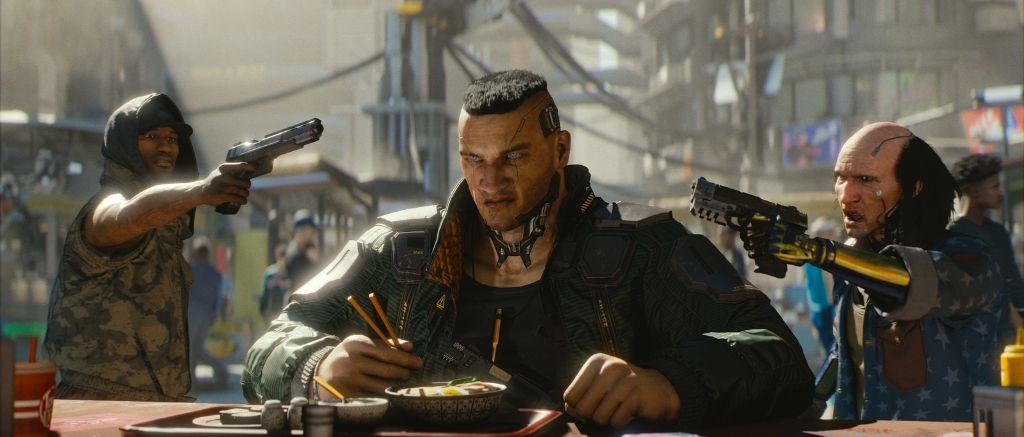 Curieusement, la chute du mur de Berlin sonnera rapidement le glas du RPG Cyberpunk original, censé se dérouler en 2013 et trop centré sur une vision « Guerre froide » du monde. Cet événement historique allait donc justifier la sortie de Cyberpunk 2020 en 1990, le guide sacré des fans de science-fiction pour les vingt-cinq années à venir.Vu d'ici, l'univers présenté dans ces règles portait encore la marque des années 1980, tant en termes de kitsch, que de visuels étincelants et d'anticipation technologique. Les joueurs du RPG devaient accepter la cybertechnologie et les modifications corporelles, ainsi que certaines valeurs du genre, comme la volonté de vivre en marge ou de préférer la forme au fond.
L'avenir imprévisible
Selon Cyberpunk 2020, l'avenir est assez sombre pour l'humanité. Contrôlé par des corporations toutes-puissantes et des gouvernements corrompus, notre monde devient rapidement un mille-feuille social, où l'extrême pauvreté côtoie la richesse et la technologie de pointe. La règle est simple dans cette jungle urbaine polluée et gangrenée par le crime : manger ou être mangé. Le seul moyen de survivre est donc de servir le système ou de se rebeller grâce au réseau, sur lequel il est encore possible de trouver un peu de liberté et d'informations non censurées.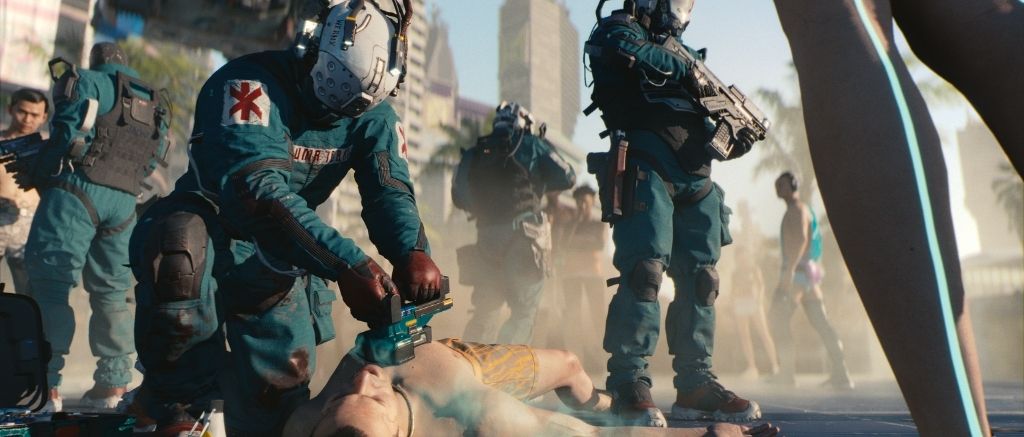 À l'époque où Pondsmith écrivait Cyberpunk 2020, l'Internet n'en était encore qu'à ses balbutiements, plein de dangers et de promesses. Il a rapidement évolué et occupe aujourd'hui une énorme place dans notre quotidien, tant sur ordinateur que sur smartphone, il est pourtant bien loin de l'expérience presque narcotique imaginée par Pondsmith.En y regardant de plus près, l'auteur a cependant souvent vu juste. Prenez ces organisations qui utilisent l'Internet pour la sécurité nationale et commerciale (comme le Netwatch de Cyberpunk)... Elles existent bien aujourd'hui. Parmi les autres prédictions qui se sont réalisées et qui prospèrent, évoquons l'évolution de l'IA, les carburants fossiles et la cybernétique. D'un autre côté, les voitures volantes et le clonage humain relèvent toujours de l'anticipation.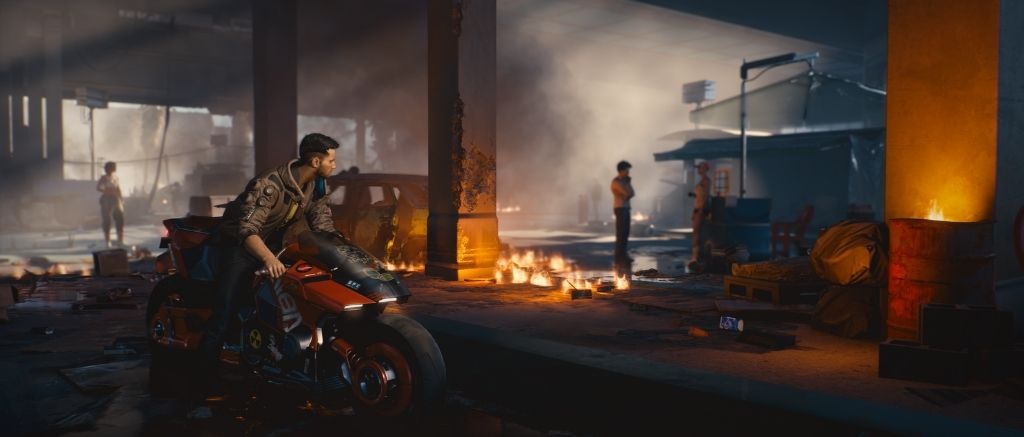 On to the year 2077
L'univers de Pondsmith n'allait évidemment pas en rester là. Suivant les inventions et les innovations technologiques du XXIe siècle, Cyberpunk V3.0 voyait le jour en 2005. Mais les changements apportés au jeu et l'univers proposé ne rencontrèrent pas leur public et la version 2020 resta la plus appréciée. Du moins... jusqu'à l'annonce de la sortie du jeu vidéo Cyberpunk 2077 en mai 2012 par CD PROJEKT RED.Une version sur table allait fatalement suivre... Ainsi naquit Cyberpunk Red. Le récit se déroule cette fois en 2045 et sert à la fois de prolongement au jeu sur table Cyberpunk 2020 et de préquelle au
Cyberpunk 2077
. Après plusieurs désastres (effondrement économique, Quatrième Guerre Corporatiste, mildiou), le monde panse lentement ses plaies. Il lui faudra attendre 32 ans et une Guerre d'Unification en Amérique du Nord pour que l'on s'amuse à nouveau à Night City, en 2077.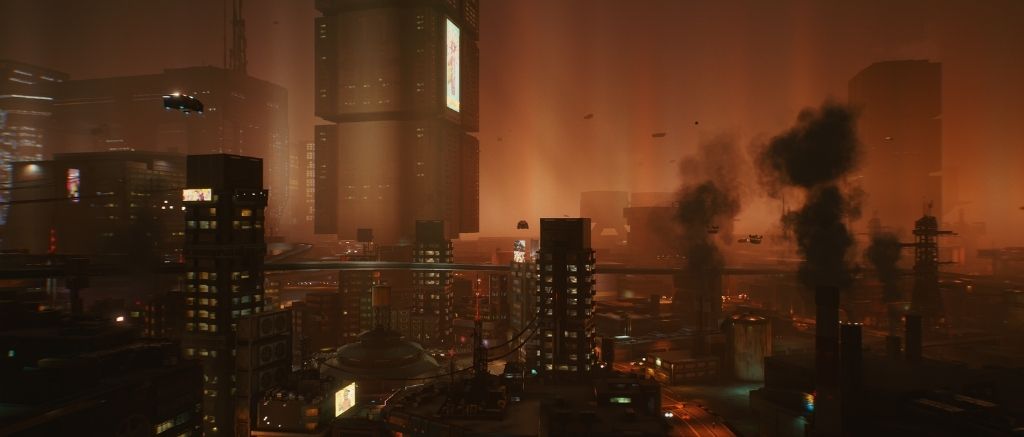 2020 vs 2077
Y a-t-il beaucoup de changements depuis la version 2020 ? Pour commencer, le gameplay est plus dynamique. Rappelez-vous les RPG du début des années 1990... Ils étaient très élaborés en termes de statistiques de personnages et de mécanique de combat. Au début du XXIe siècle, les jeux de World of Darkness (« Monde des ténèbres ») proposaient une narration plus rapide.Cyberpunk 2077 suit cette logique de bien des façons. Le nombre de caractéristiques tombe par exemple de 9 à 6. Nos personnages guérissent plus vite que dans la version sur table, de façon à proposer plus de combats en moins de temps. De même, notre personnage est moins susceptible de souffrir de cyberpsychose due à une overdose d'améliorations cybernétiques (son incapacité physiologique à les recevoir relève plus de l'information que de la menace).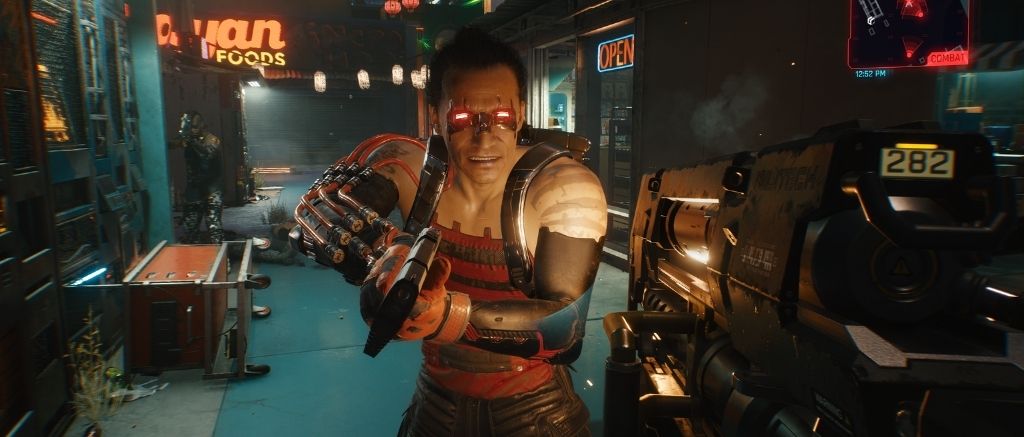 Pour finir, le jeu a une approche plus post-apocalyptique que son prédécesseur. Les villes du monde de 2020 ressemblent plus à Blade Runner, avec des voitures volantes, des surenchères de néons et des visuels des années 1980. En 2077, après des dizaines d'années de guerre, de pénuries énergétiques et de changements climatiques, Night City relève davantage de l'île futuriste entourée de déserts pollués peuplés de Nomades. Il est presque impossible de ne pas la comparer aux décors de Fallout ou de Mad Max.Vous le voyez, notre vision du futur évolue avec les changements perpétuels de notre monde.
L'année 2020 imaginée par Pondsmith en 1990 est différente du monde que nous connaissons aujourd'hui. Mais, quoi que nous réserve l'avenir, nous aurons pris pas mal de bon temps sur Cyberpunk 2077.