The Way of the Hunter Hunter's Pack:
• a shotgun, with engravings.
• a paintjob for the Car.
• a big wooden carved mouflon statue for the lodge.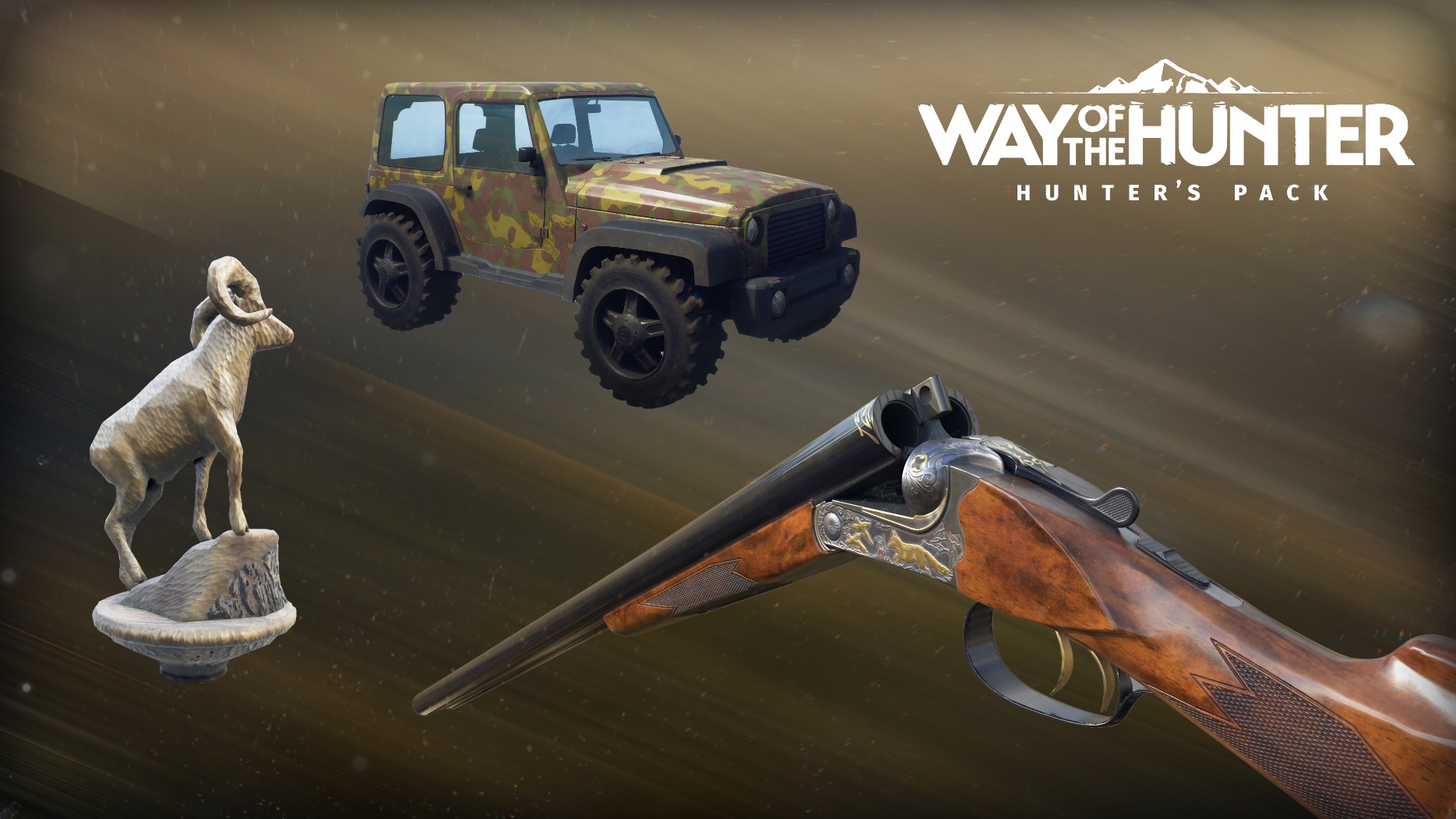 Way of the Hunter © 2022 THQ Nordic AB, Sweden. Developed by Nine Rocks Games, published by THQ Nordic GmbH, Austria. All other brands, product names and logos are trademarks or registered trademarks of their respective owners. All rights reserved.