A complete set of Runestone cards, which give your Talisman characters extra abilities, for use in online and offline game modes.
Designed to speed up a game of Talisman, and also make your characters more powerful, Runestones are cards which you can attach to your characters to give them the advantage over their opponents. Each character can have 3 Runestone cards equipped, so you can mix and match which abilities are suitable for each character.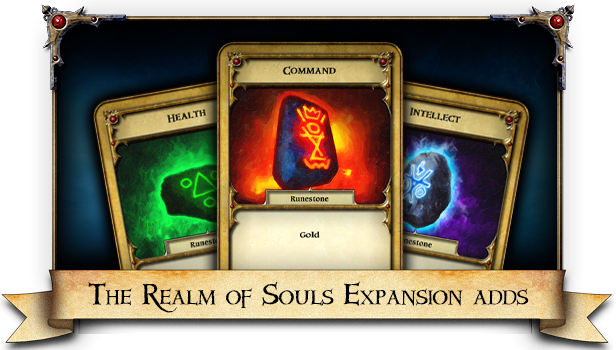 Enable Runestones in your game to be able to select them at the start of the game, to create a unique Talisman experience tailored to you.
Will you give the Troll a higher starting Craft? Or maybe make your Wizard immune to being Toaded? The choice is yours!
Important note - These Runestone cards can be unlocked through normal game progression.
Talisman © Games Workshop Limited 1983, 1985, 1994, 2007. Talisman: Digital Edition © Games Workshop Limited 2020. Games Workshop, Talisman, Talisman: Digital Edition, the foregoing marks' respective logos and all associated marks, logos, characters, products and illustrations from the Talisman game are either ®, TM and/or © Games Workshop Limited 1983–2020, variably registered in the UK and other countries around the world. This edition published under license to Nomad Games Ltd. Nomad Games is the registered trademark Nomad Games Limited. All Rights Reserved to their respective owners.