The Woodsman originally appeared in the 2nd Edition of Talisman over 30 years ago. Now, he's been revised and updated, making his triumphant return to challenge for the Crown of Command. Naturally gifted with axes and at home in the woods, it's time to cut your enemies down to size!
Purchase this character pack to add the Woodsman to your character collection. They are then available to choose in all game modes.

Strength: 4

Craft: 2

Lives: 4

Fate: 2

Gold: 1

Alignment: Neutral

Starting Space: Forest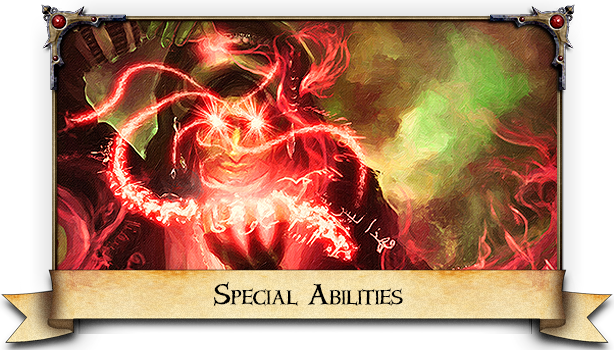 You begin the game with an Axe from the Purchase deck. If you lose the Axe, you may take one from the Purchase deck for free if you visit the Forest. You may add 1 to your attack score when you use a Weapon that has the word 'Axe' in its title.
Whenever you land on the Woods, you may draw two Adventure cards, instead of one, but you must encounter both cards. If there is a card already on the Woods when you land there, you may draw a second card, but you must encounter both cards.
You may add 1 to your die roll in the Forest.
Animals will not attack you, although you may choose to attack them.
Talisman © Games Workshop Limited 1983, 1985, 1994, 2007. Talisman: Digital Edition © Games Workshop Limited 2020. Games Workshop, Talisman, Talisman: Digital Edition, the foregoing marks' respective logos and all associated marks, logos, characters, products and illustrations from the Talisman game are either ®, TM and/or © Games Workshop Limited 1983–2020, variably registered in the UK and other countries around the world. This edition published under license to Nomad Games Ltd. Nomad Games is the registered trademark Nomad Games Limited. All Rights Reserved to their respective owners.