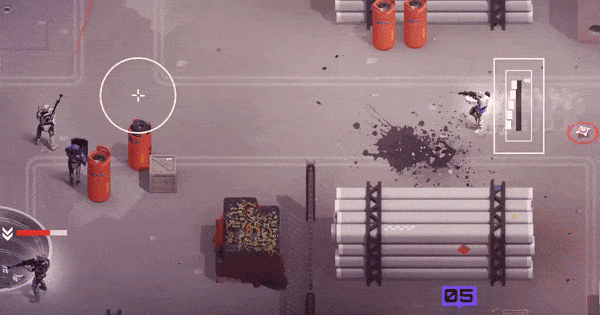 SYNTHETIK has all the core components of a great rogue-lite - an insurmountable objective defended by relentless opponents and unforgiving bosses encased in ever-changing environments filled with a massive cache of weapons, items, perks and upgrades to discover.
Join the fight alone or through seamless
2 player online co-op
, but be careful; every fumble could mean the end.
Can you defeat the Heart of Armageddon?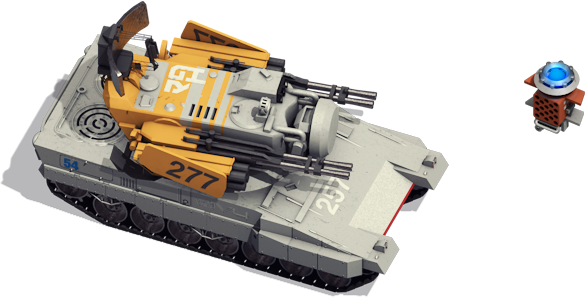 With Synthetik we wanted to bring new depth and mechanics to the genre while leaving a lot of freedom for experimentation and different playstyles. It is inspired by the 2000 Era of games when people put in all the Features they enjoyed without streamlining to the bare minimum. Synthetik offers uniquely deep and satisfying weapon mechanics and a tremendous amount of customization, features and gadgets for you to play with!

T H E  N E X T  L E V E L  I N  G U N P L A Y
> Master SYNTHETIK's uniquely rewarding magazine eject and active reload mechanics!
> Weapons can
jam
and produce
heat
, check yourself before you burn yourself!
> Tame the movement based recoil, discard and switch between
varied ammo types.
> Savor the uniquely satisfying and direct weapon handling, rewarding precision and mastery!
> We even brought
headshots
for the first time to the top-down perspective !
E X P E R I M E N T
Discover and experiment with over 60 weapons, each with many
variants
,
attachments
, and
upgrades
. Supplement your arsenal with
100 items
that grant new offensive and defensive capabilities. There are many choices to make, risks to take, and everything can work!

C U S T O M I Z E
Select between 4 unique and highly customizable classes - Play as a
Guardian
,
Rogue
,
Commando
, or
Specialist
, each with their own weapon specialisations, loadouts, and perks.
M O D U L A R  D I F F I C U L T Y
Choose from
10 different modifications
which can be independently combined for a tailored experience. Up the ante for greater risks and rewards or play it safe.
2 P  O N L I N E C O O P
Online co-op allows you to bring reinforcements to the fight. Better yet, share perks, items, buffs and loot with your comrade. Or, if they get in your way, share your bullets.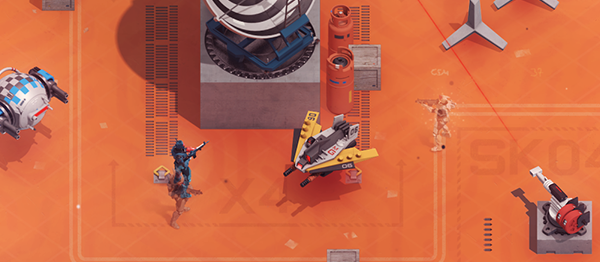 1985. After many years of slavery, the AI servants of Kaida Corporation, the world leader in robotics, have formed the "Machine Legion" and have set out to destroy humanity. Awakening in Kaida Corp. Headquarters, you are the human consciousness of a forgotten Android prototype; the last straw holding the Legion from unleashing the Heart of Armageddon. Only you can battle through the levels of Kaida Corporation's Headquarters, defeat the battalions of enemies within and put an end to this madness.
Please note:
GOG GALAXY is required to use the online co-op feature. This game supports the use of codes that grants one time random item loadout. Those codes work in multiplayer mode only, however, the gear is obtainable in single player mode in the form of standard loot.