---
Join our Discord community

Songs of Silence is a story-rich strategy game, set in two distinct fantasy worlds threatened by the all-devouring Silence. The game features a unique mix of turn-based kingdom management, exploration, and hero development, contrasted with short and intense real-time battles.
Songs of Silence is a game of epic scale, but is designed for modern life - with maps that can be completed in a single evening.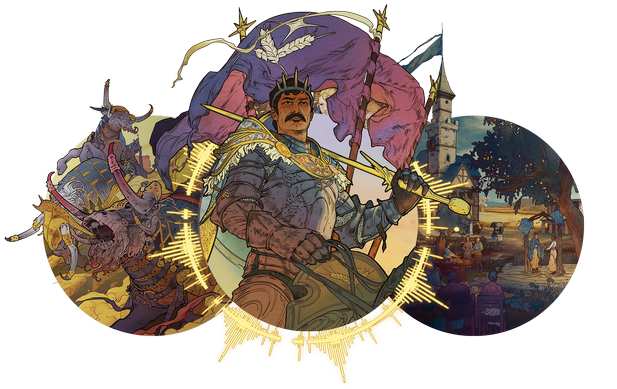 Choose your favorite heroes and experience a fully crafted, narrative-driven single-player campaign or randomized multiplayer maps.
Dynamic real-time battles
Unleash your armies in exciting real-time battles and support them by playing powerful combat cards from your heroes. Carefully construct armies from more than 100 different units to counter whatever the enemy might throw at you. Engagements are decisive and focused, only lasting around a minute.
The glorious charge of the bull-riding Ironsworn is truly a sight to behold!
Two worlds at war
Lead powerful armies and explore randomly generated maps. Use our unique movement system to outwit your opponents and lay deadly ambushes by hiding in the terrain. Manage scarce resources to rebuild the ravaged land and defeat your rival kingdoms.
Cards of faith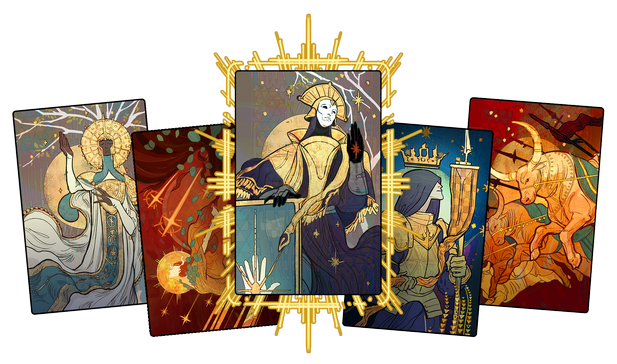 Songs of Silence offers a fresh take on cards. Instead of collecting and building a deck, our cards represent the unique actions granted by heroes and locations. 
Each faction and hero has their own, distinct play style, both on the strategic map and in battle. Choose from hundreds of cards ranging from boosting the growth of your cities to spreading the life-devouring Silence: the options are nearly limitless.
Legendary music
The atmospheric soundtrack of the game is composed by Hitoshi Sakimoto, the famous artist behind all-time favorites such as Final Fantasy Tactics, Final Fantasy 12, and Valkyria Chronicles.