Characters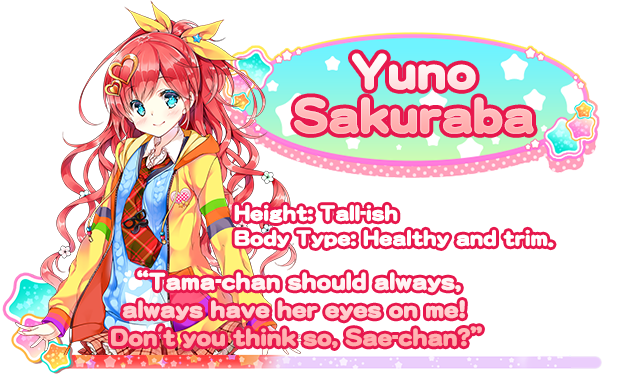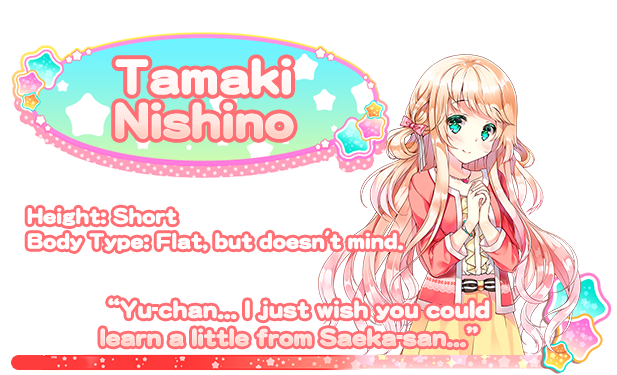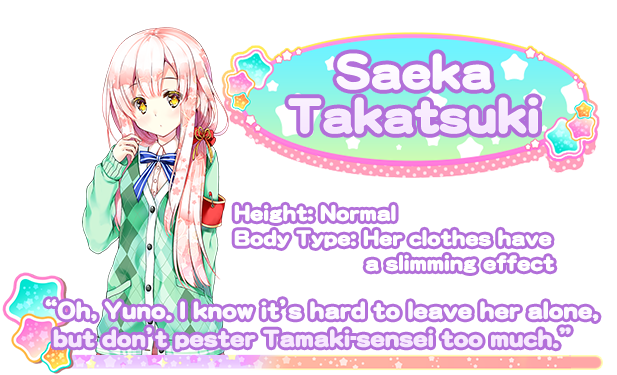 ... and many more!
Features
Lilycle has a sweet, heartwarming story bursting with content, with cheerful and highly-detailed illustrations by Sakura Miwabe, and featuring a sophisticated visual novel system viewed from the standpoint of one character at a time. As every character's perspective is shown, you could say that they're all the protagonist!
All story episodes are selected from the main menu, which is arranged like a calendar, with different ones view-able on different days. Once specific episodes are completed, new ones will become available, allowing the player (that's you!) to experience the intricacies of Lilycle's story-line.
Story
Yuno loves Tamaki's smile, and wants her to witness her dreams coming true.... though having not seen much of Tamaki lately, Yuno's been feeling somewhat down. She depends on Saeka a lot, and since the latter always comforts her in times of need, Yuno can feel as though she can talk about her problems without a care in the world.
Tamaki wishes with all her might that she could keep watching over Yuno, who's always been number one in her heart... but the circumstances around her are changing, little by little. It's not only one girl she has to keep watch over now, after all. Saeka has always been dependable and supportive, and Tamaki has begun to feel confused...
"Sigh... Looks like she always needs someone by her side too..."
Saeka still has a crush on Yuno, but has been enraptured by Tamaki's aura, and finds that she can't leave her alone. Recently, she's been mulling over whether or not she wants to try and change the way she is...
As they chat, grow closer, become jealous, get embarrassed, and laugh...
The crisscrossing emotions of these three girls allow this warm yet slightly bitter story to unfold...
---
The Lilycle Yuri Drama CD series comes to life, featuring an all-star cast, now in a fully-visual adventure game. While Lilycle is a must read for any dedicated yuri fan, it contains a selection of nice and easygoing stories to warm the hearts of one and all!
Lilycle Rainbow Stage!!! also features an incredible selection of famous voice actresses being coupled together! Fans can enjoy the talents of Juri Kimura (Miyamori in Shirobako), MAO (Flip Flappers, Keijo), Haruka Terui (Yuki Yuna is a Hero, Brave Witches), Shiori Mikami (Attack on Titan, Yuru Yuri), Azumi Asakura (iDOLM@STER, High School DxD), Maaya Uchida (iDOLM@STER, Yamada-kun and the Seven Witches, Love Chunibyou & Other Delusions), Aya Uchida (Love Live!, Danganronpa 2, Kemono Friends), Rumi Okubo (Astolfo in Fate/Apocrypha, Chinatsu in Yuru Yuri), Aya Suzaki (Kill la Kill, Tamako Market), and more in this cute, slice-of-life about girls enjoying girls!
(c) Particle/MangaGamer 2019