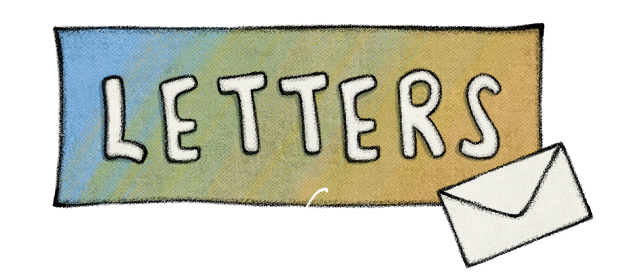 Handwritten nostalgia
Journey back to the 90s and move through beautifully hand-drawn letters, as you follow the life of Sarah. Learn more about her friends, nerdy obsessions or why she has the most annoying sister ever.
Then go digital as Sarah grows older. Revel in the nostalgic pixel world of the early 2000s internet while navigating all the drama, anxiety and joys of teenagehood.

Shape your future
Watch Sarah grow up and make decisions that will change how her life will turn out as an adult (no pressure). Take revenge on your sister, play video games all day or fall in love. It's all up to you.
Don't like the outcome? Just go ahead and rewrite her story. (See? we told you, no pressure.)

Power of words
In a world made from paper and computers, words matter. So use them to change drawings that block your way, help friendly characters and interact with Sarah's friends.
Finding the right words is hard sometimes. Especially for shy people like Sarah. So help her by breaking them apart and creating new ones for her to use instead.

Playfully wholesome
Letters is a cozy, often funny, sometimes sad game about friendship, growing up and finding your way in life. Explore Sarah's colorful world and use the power of words to change her life!
Or… just stack cats or something.

FEATURES
innovative word-based riddle mechanic, you've never seen before
relatable coming of age story, inspired by real-life
branching storyline where you can discover new possibilities with every playthrough
beautifully hand-drawn visuals & pixel art evolving with Sarah's age
comfy, playful & casual game that focuses on narration and having fun with words
good for practicing English skills in a fun way
---
Please be aware that this game includes examples of family dysfunction, peer pressure, verbal abuse and mental illness. There might be mentions of prescription drug abuse, suicidal behavior and cults.
© 2018 5am Games GmbH. All rights reserved.