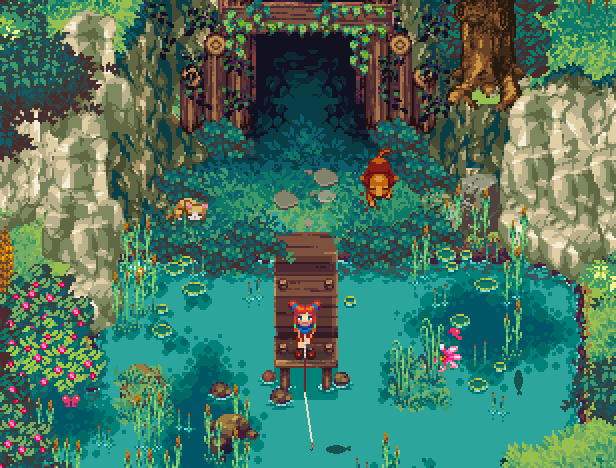 Kynseed is a sandbox RPG adventure life sim brought to you by developers who worked on the Fable series for Lionhead Studios.
Live your life in a quirky world where everyone ages and dies, including your pets! Take control of the mystical Kynseed and grow your family legacy over generations as you pass your skills and powers down to your children.
Run a business such as a blacksmith, tavern, apothecary, or goods store.

Go adventuring in dangerous regions and battle dark faery tale creatures.

Farm your land to create various ingredients that you'll come to rely on.

Develop relationships with NPC's who have their own lives and loves, and who will remember your deeds, actions and pranks!

Find proverbs to unlock the secrets of each ingredient, creature and inhabitant of a place where folk tales are all true.

Gather materials to create better items, craft beers, or to mix cures for a range of bizarre maladies that sometimes afflict the simple people of the land.

Buy strange artifacts from the mysterious Fae gentleman, Mr Fairweather, which can aid your chores, help you in combat, or let you just mess with the world - but be aware of the life tax he extracts annually!
In Kynseed, live your lives the way you choose in a lovingly hand-crafted 2D open world.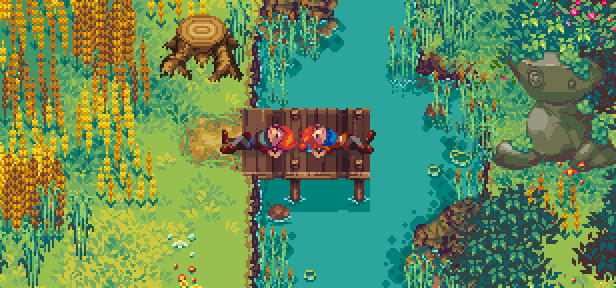 ABOUT PIXELCOUNT STUDIOS
We are a team of little pigs building a brick house to keep the wolf from the door. With over 30 years of collective experience developing the Fable series and its community, we hope to infuse our games with the same charm, eccentricity, and humour that permeated that series.
Using all their experiences from Lionhead, the team is working hard to make Kynseed the sort of game they'd always wished had been made. To help us on this journey, we'll be calling upon the PixelCount community (that's you!) to give us feedback, guidance, and flattery. Mainly the latter, if we're being honest.
Ultimately, we want to keep it real with the players and never feed them a company line. So, for better or worse, you can expect us to talk to you with the same honesty and candor as a coworker: with plenty of cursing and sarcasm.