In the not-so-distant future, demons suddenly appear worldwide, leaving chaos and destruction in their wake. But amidst the despair, a group of ninja warriors emerges to defend humanity. With the power to boost their strength, they vow to eradicate the demons, quell the chaos, and bring peace back to the world again.

The game features an in-depth traditional turn-based combat system, but grinding can be avoided at the player's discretion! All grinding can be skipped by selecting Assassin Mode, which allows you to skip most battles (except for bosses) while still receiving all of the usual rewards!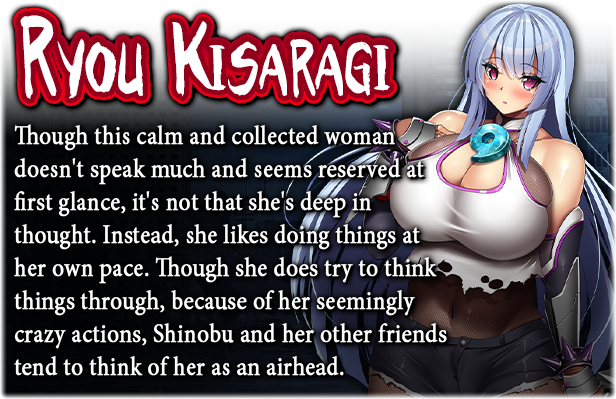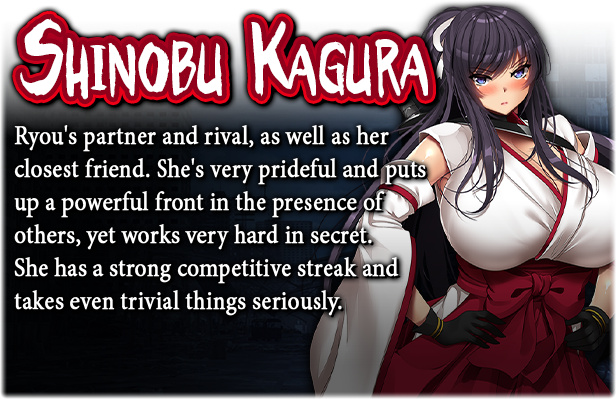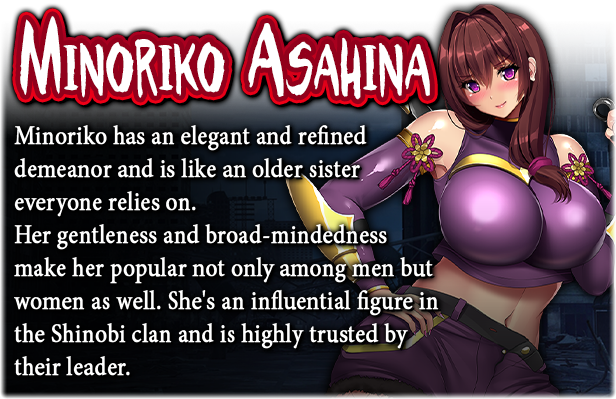 This Game may contain content not appropriate for all ages or may not be appropriate for viewing at work.
Buying this game on GOG you will receive a censored version of the game. For more information about the game's content, please visit the publisher's website: Kagura Games

© Kagura Games and Mikanbatake, All Rights Reserved.