The most acclaimed tower defense franchise is back with a fresh new twist!
Face empires of mighty enemies. Clash against supreme bosses, unlocking and switching to new towers. Train legendary heroes and get all the achievements using your strategy in this amazing TD game.
Kingdom Rush Vengeance will give you hours and hours of gameplay in the best tower defense game available!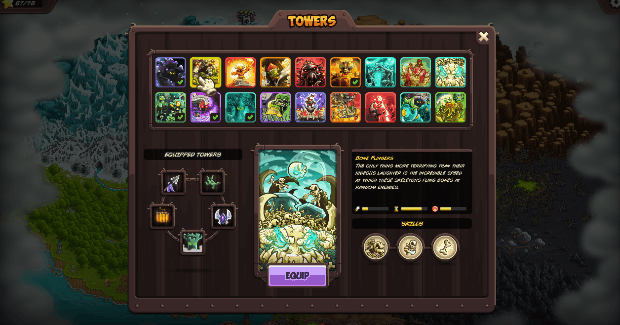 Epic Selection of Towers and Upgrades, THEY ARE ALL INCLUDED!
18 NEW TOWERS to defend your kingdom.

UNIQUE ABILITIES AND SPECIAL POWER for every tower.

Choose your arsenal of towers and execute your strategy.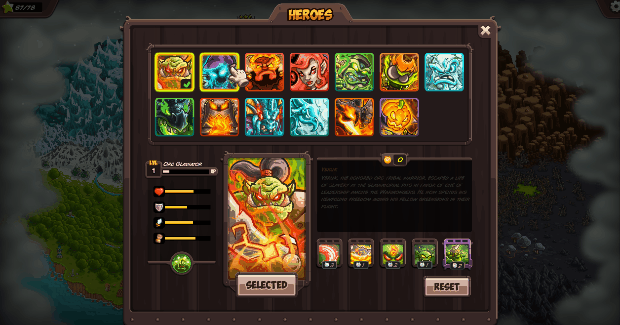 Heroes, your Army, Enemies, and legendary td boss fights!
13 Powerful HEROES who will, without hesitation, rush into action at your command.

LEVEL UP YOUR HEROES and upgrade their abilities. Train them all, they ARE ALL INCLUDED!

NEW POWERS AND REINFORCEMENTS to vanquish your foes, td style!

30 UPGRADES to train your army to their best form.

60+ DEADLY ENEMIES that will put all of your wit and strategic skills to the test.

RUSH TO SAVE THE KINGDOM as you bring down 6 mighty bosses in the most legendary boss fights!
Near Endless Tower Defense Gameplay
25 CHALLENGING STAGES that will test your skills.

5 DIFFERENT REALMS to conquer and explore.

EXPLORE new lands in the Kingdom.

60+ ACHIEVEMENTS, hidden secrets, and fun stuff for you to play and discover while you explore the realm!

UNLOCK HEROIC AND IRON CHALLENGES on all stages.

CASUAL, NORMAL, VETERAN OR IMPOSSIBLE difficulty for every level.

Summon enemy waves faster to earn additional gold.

In-game encyclopedia! Learn all about your enemies and you will be able to plan the best strategy to defeat them. Study up!

Multiple save slots to store your progress.
Time for some Royal Vengeance in the Kingdom!
Vez'nan, the powerful almighty wizard has returned.
Lead your powerful dark army and make the Kingdom tremble with each step. Help Vez'nan conquer new lands in the kingdom!
Orcs, goblins, demons, dark knights, zombies, and many more! Choose your favorites and mix them to find the most deadly tower defense combination - secure the crown of the kingdom for Vez'nan.

We Can Build It!
Build 80 Towers.
common · 41.08%

Gotta Go Fast
Call 15 waves early.
common · 44.9%

Curse me kilts!
Find Scrooge McDuck.
common · 30.88%

I am Iron Man
Defeat Bolgur, Lord of the Dwarves.
common · 37.72%

Final Destination
Destroy 3 mine carts before they reach their destination.
common · 32.06%

Feels Good to be Back
Win the first stage with 3 stars.
common · 48.19%

Ice sculptor
Break the ice from 25 frozen towers
common · 33.84%

How to tame your dragon
Defeat Jokull, mother of Wyverns
common · 32.72%

Can't Touch This
Kill 13 Engineers before they can repair a Machine.
common · 41.08%