Onward to Adventure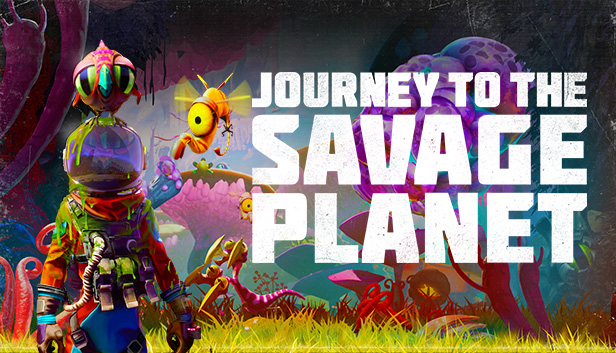 WELCOME TO THE PIONEER PROGRAM! As the newest recruit of Kindred Aerospace - The 4th best interstellar space exploration company - Your job is to determine if the planet ARY-26 planet is fit for humans. You may be short on equipment and experience, but good luck!
Play with a friend
Play solo or online with a friend. If you have one.
Explore and catalog the flora and fauna.
From strange spherical birds to hallucinogenic plants to 'festering alien orifices.' Try not to die.
No Expense Spared*
You get some cool tools for free, like a laser pistol, rocket booster pack, and 'probe', but if you need something you have a slick 3D printer can turn space trash into sweet items.
Are you alone?
Bonus mysteries! Complete your survey of the planet to find out. You'll know you're on the road to completion when you've heard the words 'cucumber sh*twater' and found the 'festering butthole'.
* Most expenses spared.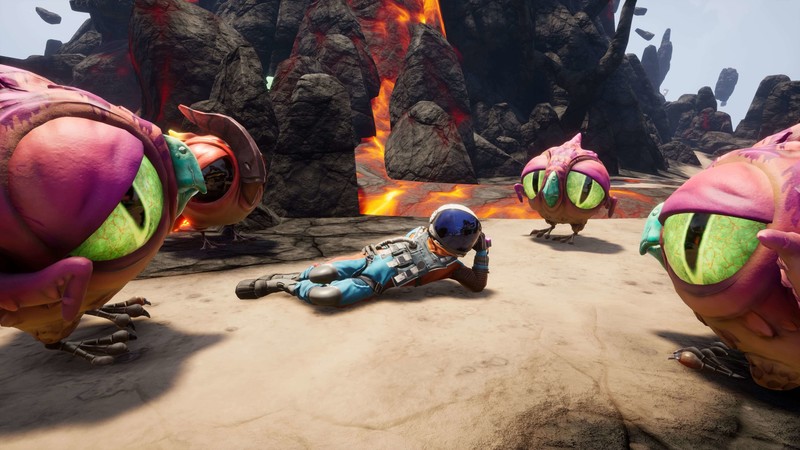 © 2018 Typhoon Studios. All rights Reserved. Journey to the Savage Planet and Typhoon Studios are trademarks of Typhoon Studios. 505 Games and the 505 Games logo are registered trademarks of 505 Games S.p.A and/or its Affiliates. All other trademarks and copyrights are the property of their respective holders.

Aaaaaaand we're back
You died! Now you're not dead! Huh. Weird!
common · 60.38%

Colonizer
Set foot on AR-Y 26 for the first time. I guess that counts as an achievement?
common · 97.11%

Cragclaw Defeated
Cragclaw down. Break out the garlic butter!
common · 38.22%

Flippin' the bird
Get launched by a Pufferbird, then kill it.
common · 63.33%

He Slimed Me
Got covered in ooey-gooey alien guts.
common · 77.77%

I Feel The Same. I Think?
Unlock the Alien Teleportation System. Beats walking!
common · 63.09%

I Want To Go Home. Eventually.
Marked your first fuel pod. Momma, I'm coming home!
common · 39.38%

Phone Home
Play a video message from Kindred. Guess they didn't forget about us!
common · 73.17%

Return To Sender
Retrieved your own loot box. Death is no excuse for leaving behind Kindred property!
common · 51.76%