The Forgotten Realms Archives - Collection Three marks the conclusion of the Archives compilation and a change in development from Strategic Simulations Inc. to Dreamforge Intertainment. As SSI's swan song to the Forgotten Realms universe, these titles celebrate the elements of the AD&D video games that you know and love - vast dungeons and beautiful locations to explore, a wide variety of monsters to slay, quests to complete, adventurers to assemble and worlds to be saved. These titles were a worthy conclusion to one of role-play gaming's most defining series and will be a fine addition your games collection. This final collection contains Dungeon Hack and Menzoberranzan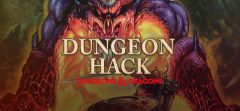 Dungeon Hack
Built using the Eye of the Beholder engine, Dungeon Hack offers a randomly generated, RPG, Dungeon Crawler experience like no other. Explore countless new dungeons in a game that never has to be the same twice. Send your character on quest after quest, down through the many pits, traps, and puzzles that Dungeon Hack has to offer. This game delivers many combinations of play, a variety of magical and non-magical items to be found in each game and a bestiary stocked with over fifty formidable foes! For the more daring among you, Dungeon Hack also offers a Roguelike option, making death a far more definitive conclusion to your adventure.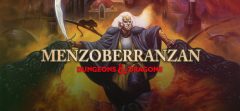 Menzoberranzan
While resting in Icewind Dale, members of your party have been captured by the evil Drow. To make matters worse, they have been taken underground, deep to where the Drow reign supreme. Descend and rescue your comrades, but be warned: Your fate and that of the famed Drizzt Do'Urden will become entangled - and your rescue mission will take on a whole new meaning!
Welcome to the realm called Underdark and the malevolent city of Menzoberranzan. Prepare yourself for a role-playing epic unlike any you've ever experienced in the Forgotten Realms game world. New monsters abound. New tactics make combat more intense. The ability to levitate and fly add even more excitement to battles! The spectacular sights and sounds of the Menzoberranzan game are exhilarating. This fresh and unique AD&D game promises to be the most challenging role-playing journey through the Forgotten Realms game world yet!
A wide variety of monsters to slay, quests to complete and regions to save
Assemble a party of the world's finest clerics, warriors, thieves and more
Immerse yourself in the depth and richness of Dungeons & Dragons campaigns and the Forgotten Realms Universe
Hours of replayability with Dungeon Hack's randomly generated dungeons
©2022 SNEG LTD. Dungeons & Dragons, D&D, their respective logos, Gold Box, and all other Wizards trademarks, titles, and characters are property of Wizards of the Coast LLC in the U.S.A. and other countries. ©2022 Wizards.