One day, the human Hero Lufia came to the Demon Lord's Castle to greet Melissa. Despite the Hero being the one who defeated her father, Melissa agreed to meet her. However, Melissa's trusted aide Marina noticed the Hero acting suspiciously and tried to stop her, resulting in the Hero activating a holy seal that took away the trio's magic.
Now the three of them must go on a journey to find a way to undo the seal and regain their powers!

Control three unique party members!
Classic turn-based combat!
Explore a fun world filled with interesting characters!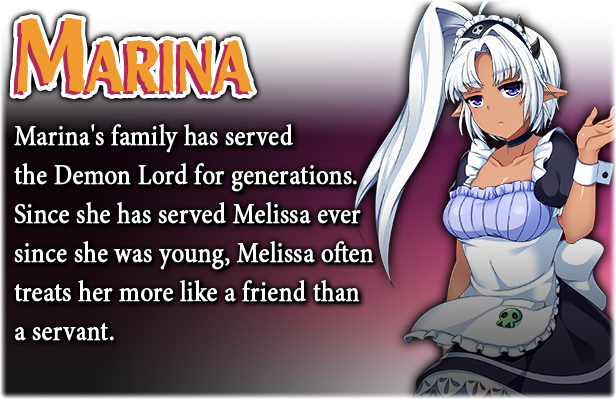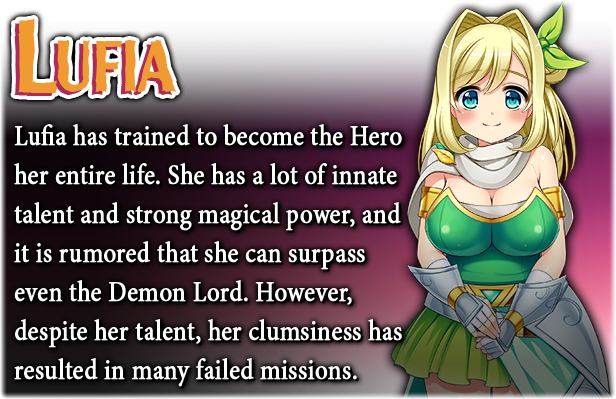 This Game may contain content not appropriate for all ages or may not be appropriate for viewing at work.
Buying this game on GOG you will receive a censored version of the game. For more information about the game's content, please visit the publisher's website: Kagura Games

© Kagura Games and Acerola, All Rights Reserved.