Play a reimagined version of the all-time RPG classic from The Elder Scrolls series. Daggerfall Unity – GOG Cut brings this amazing experience to modern gamers. It has been made possible thanks to a whole team of passionate creators working under the banner of Daggerfall Unity.
---
Before / After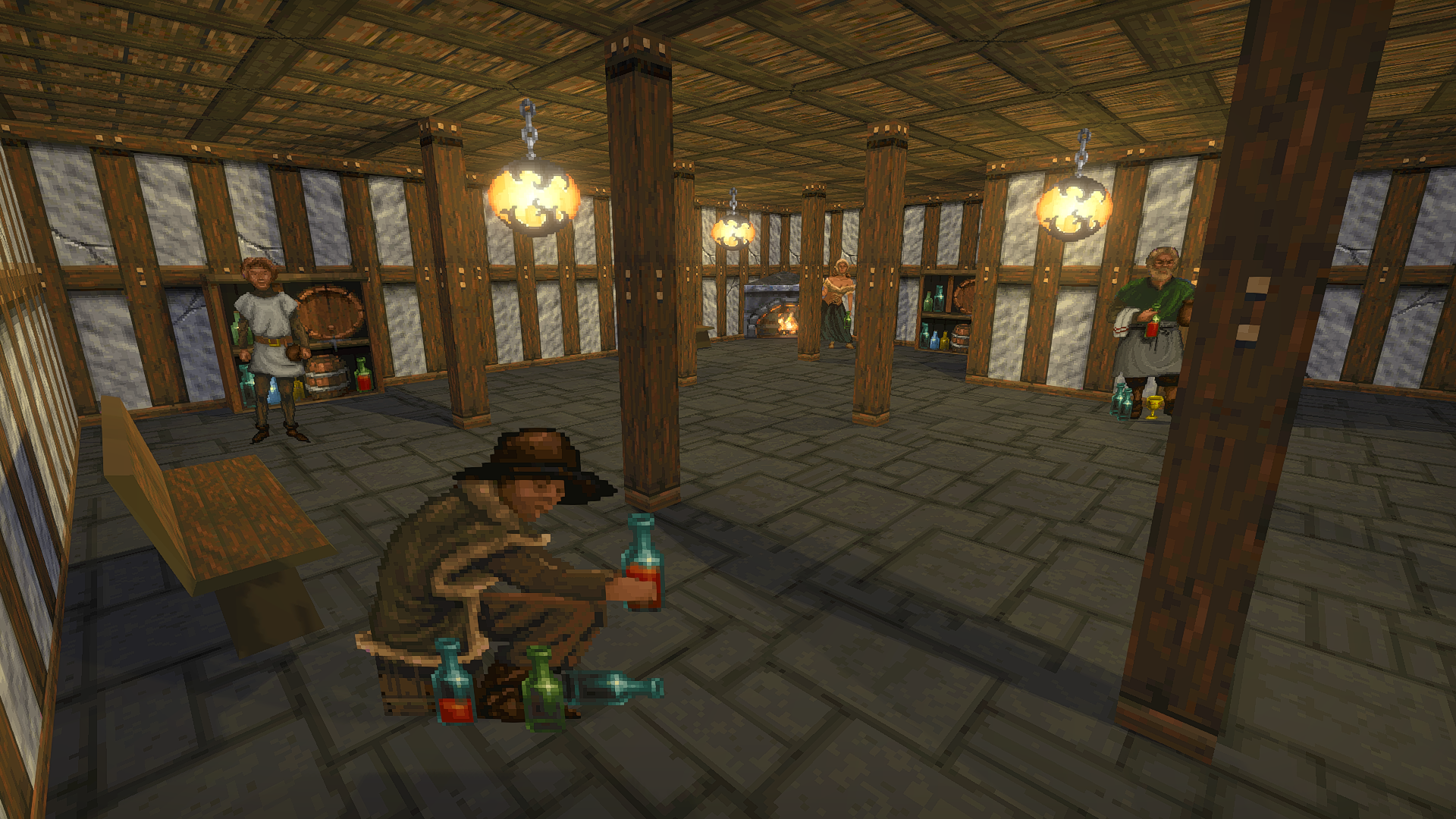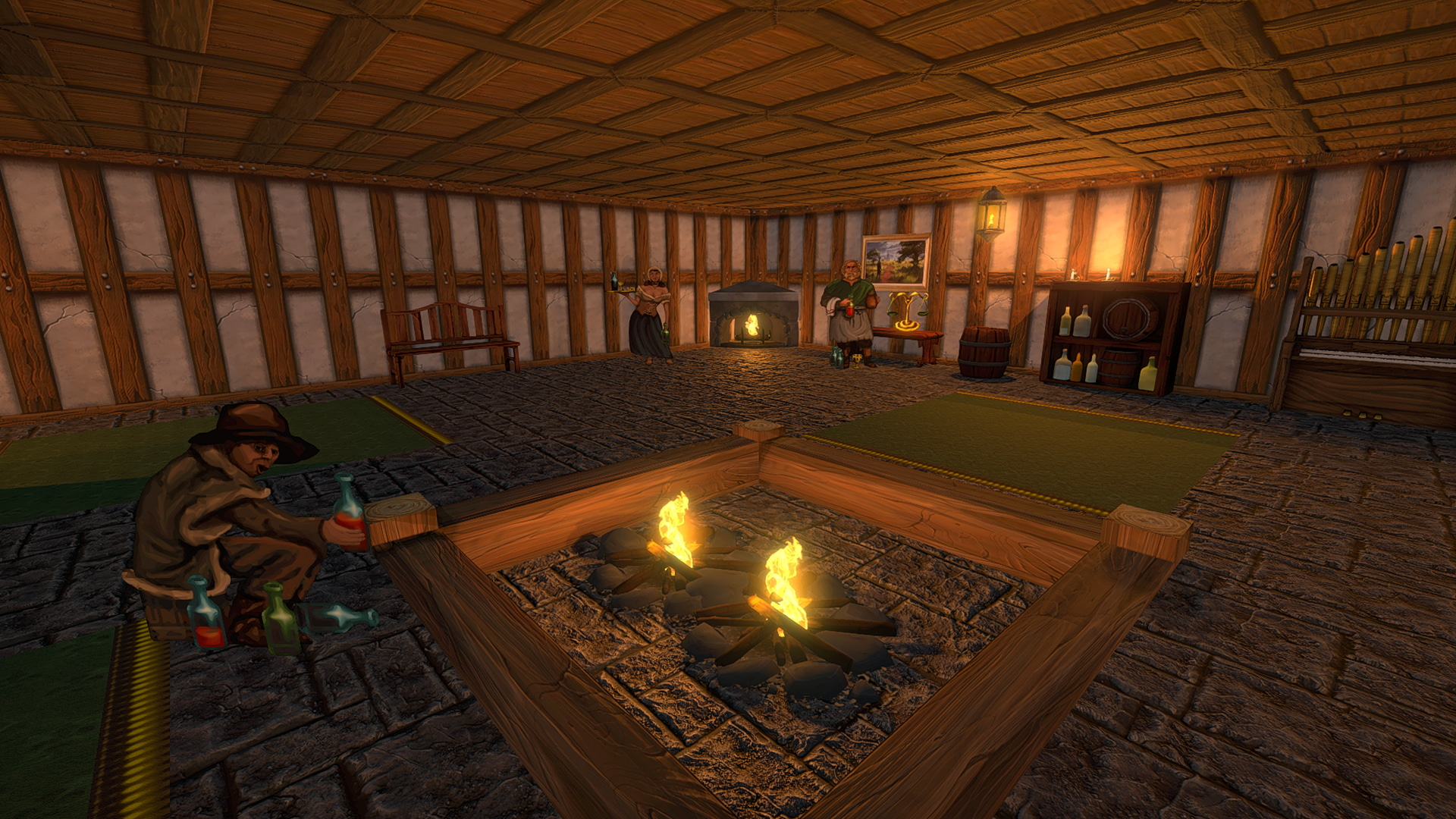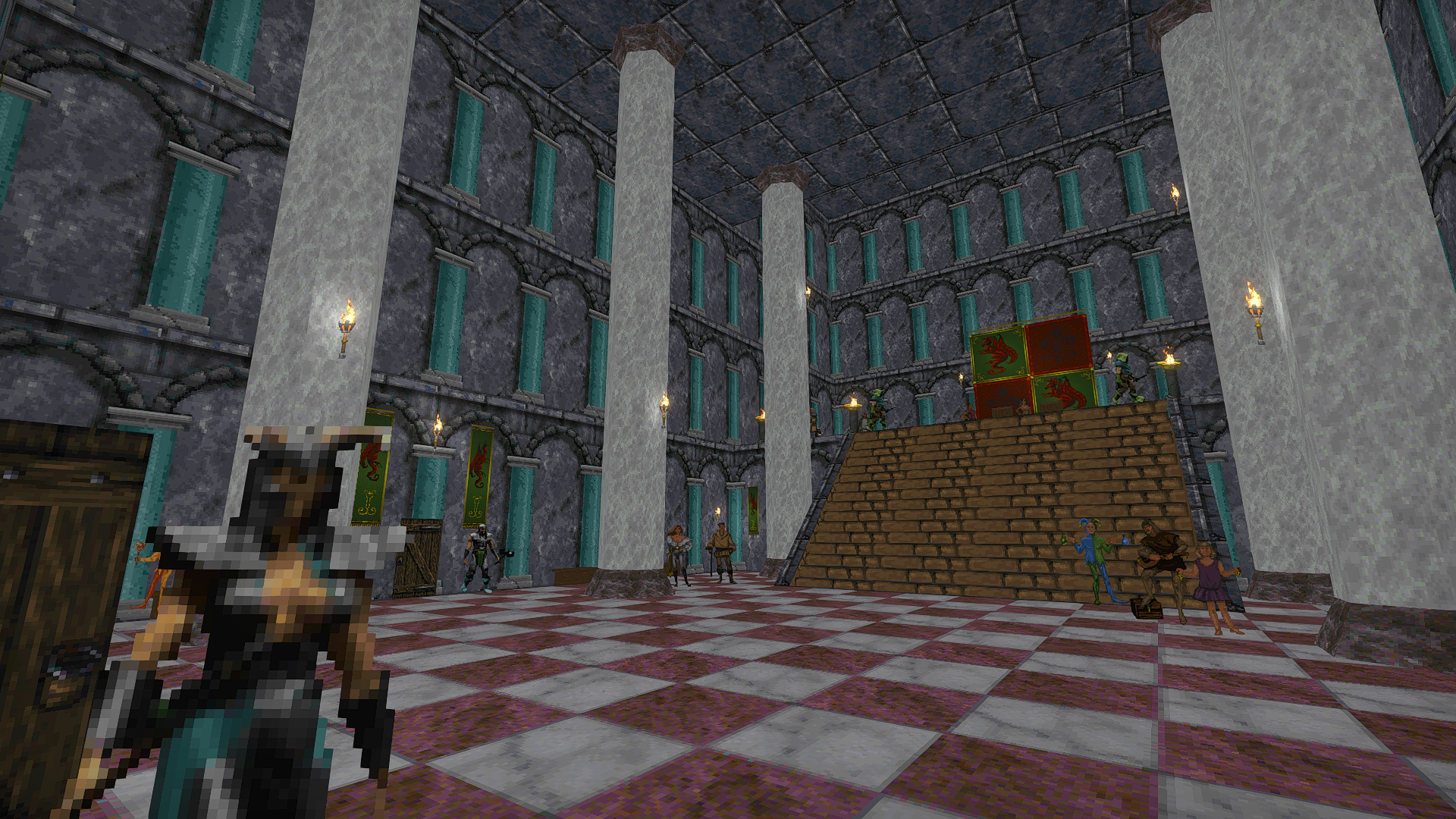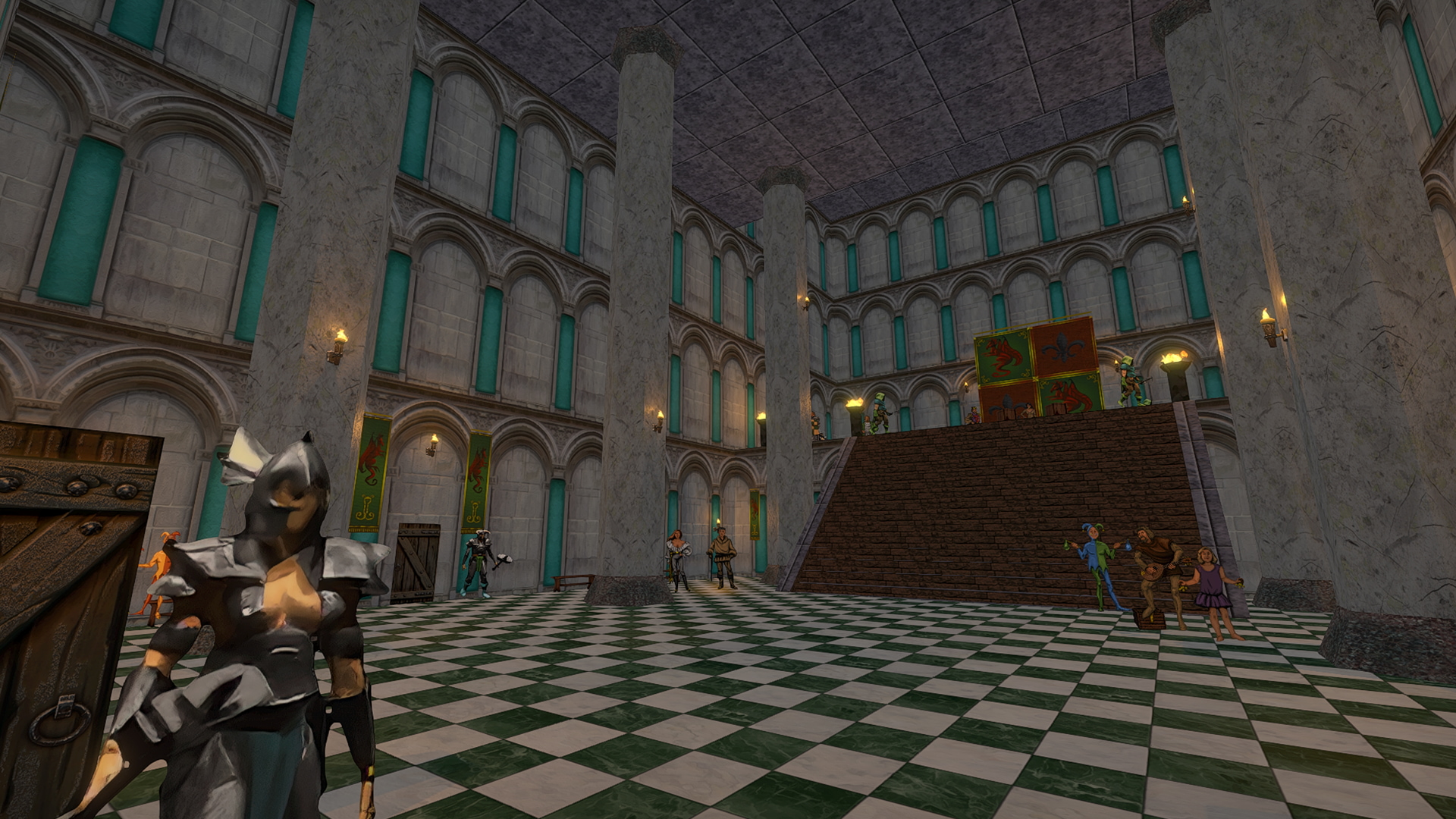 ---
This ambitious project, launched over a decade ago by Gavin "Interkarma" Clayton, is aiming to bring the unique experience of the classic open-world RPG game to a new generation of gamers. Thanks to the efforts of the GamerZakh, a gaming content creator with a love for classics, you can now enjoy a special GOG Cut of the Daggerfall Unity title.
All you have to do is download the game and simply launch it. The GOG Cut of Daggerfall Unity doesn't require any special actions or updates on your behalf. Thanks to settings and mods that were selected by GamerZakh you can explore the rich world of Daggerfall with enhanced visuals and gameplay.
However, please note that although we find the experience very enjoyable the work on the title is stil ongoing. Some technical issues might occur, so it's wise to quicksave often (F9) :D
If you're ready for a deep dive into the rich fantasy universe of the game, more titles from
The Elder Scrolls series await your discovery on GOG
!
---
The ancient golem Numidium, a powerful weapon once used by the great Tiber Septim to unify Tamriel, has been found in Iliac Bay. In the power struggle that follows, the King of Daggerfall is murdered and his spirit haunts the kingdom. The Emperor Uriel Septim VII sends his champion to the province of High Rock to put the king's spirit to rest and ensure that the golem does not fall into the wrong hands. Daggerfall offers you an opportunity to adventure in total freedom within a world where you destiny is of your own making and consequence evolves from your decisions. A world of love and darkness, magic and sorcery. Whether you choose to follow a quest or to venture out alone, you will interact with thousands of people as you travel across an expansive land in a time of fantasy and imagination.
The much-awaited sequel to the critically-acclaimed Arena, Daggerfall builds on its predecessor in the all the right ways, bringing more content, more stories and more combat. The introduction of guilds and commerce provide you with the means to create your own political intrigue and extend your influence in the world of Tamriel. Also receiving rave reviews at launch, Daggerfall is a must-play for Elder Scrolls and RPG-fans alike.
Adventure through thousands of cities, villages, farms, ruins, dungeons, graveyards, shrines and castles
Interact with thousand of characters, both in dialogue and action
Customise your character, creating your own backstory, race and class
Participate in numerous large-scale, complex quests or venture on your own path
A multiple path story, with several different endings. You decide how the story plays and ends
Own property and ships, participate in the politics of guilds and other organisations, and trade goods and services
---
List of mods:
D.R.E.A.M.
 by King of Worms - KoW
Improved Interior Lighting
 by ShortBeard
Better Ambience
by Joshua Steinhauer
Loading screen
by TheLacus
Enhanced Sky
by Interkarma
Interesting Eroded Terrains
by Monobelisk and Freak2121
Distant Terrain
by Nystul-the-Magician
Basic Roads
by Hazelnut
Real Grass 2
by Uncanny Valley - TheLacus - VMblast
Vibrant Wind
by Uncanny Valley - TheLacus - VMblast
Taverns Redone
by Uncanny Valley
Handpainted model replacements
by AlexanderSig
Windmills of Daggerfall
by Kamer
Detailed city walls
by Cliffworms
Birds in Daggerfall
by Uncanny Valley
Fixed dungeon exteriors
by Cliffworms
Lively cities
by Cliffworms
Readied Spellcasting Hands
by jefetienne
Roleplay and Realism
by Hazelnut
Roleplay and Realism Items
by Hazelnut and Ralzar
Daggerfall Skyshards
by Uncanny Valley
Airships
by Kaedius
Archaeologists guild
by Hazelnut
Daggerfall Unity Quest pack 1
by JayH2971
Daggerfall Unity Quest pack 2
by JayH2971
World of Daggerfall Project 
by World of Daggerfall Team
Bestiary
by Shapur
Famous Faces of the Iliac Bay
by Cliffworms
You Can Pet The Cat
by technitaur
Ambient Text
by Regnier
Darker Dungeons 
by Ralzar
Daggerfall Expanded Textures
 by Ninelan
Levelling Inspiration
 by Cliffworms
Town Descriptions And Details
 by imsobadatnicknames
World Tooltips
 by jefetienne
Convenient Quest Log
 by Macadaynu
JayH's Random Little Quests
 by JayH2971
Travel Options
 by Hazelnut