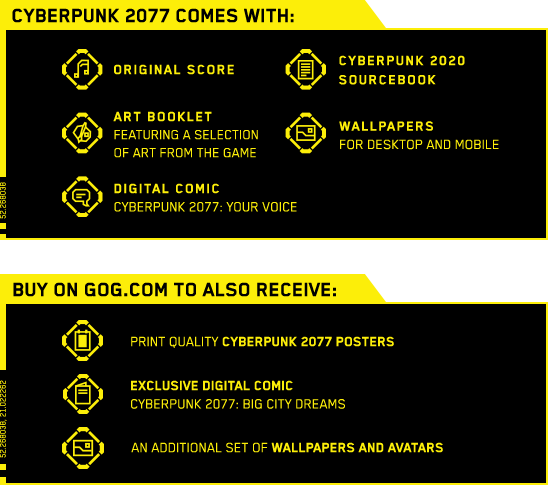 * Exclusive Digital Comic - Cyberpunk 2077: Big City Dreams will be available in English only.
---
Korean Voiceover will be added on 11th December 2020.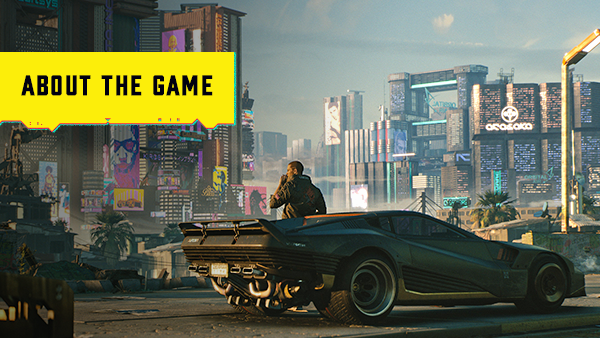 Cyberpunk 2077
is an open-world, action-adventure story set in Night City, a megalopolis obsessed with power, glamour and body modification. You play as V, a mercenary outlaw going after a one-of-a-kind implant that is the key to immortality. You can customize your character's cyberware, skillset and playstyle, and explore a vast city where the choices you make shape the story and the world around you.

Become a cyberpunk, an urban mercenary equipped with cybernetic enhancements and build your legend on the streets of Night City.

Enter the massive open world of Night City, a place that sets new standards in terms of visuals, complexity and depth.

Take the riskiest job of your life and go after a prototype implant that is the key to immortality.
CD PROJEKT®, Cyberpunk®, Cyberpunk 2077® are registered trademarks of CD PROJEKT S.A. © 2019 CD PROJEKT S.A. All rights reserved. All other copyrights and trademarks are the property of their respective owners.
Cyberpunk 2020 sourcebook
A digital booklet with art from the game
Wallpapers for desktop and mobile
An additional set of wallpapers and avatars
Ready-to-print Cyberpunk 2077 posters
soundtrack
Exclusive digital comic - Cyberpunk 2077: Big City Dreams