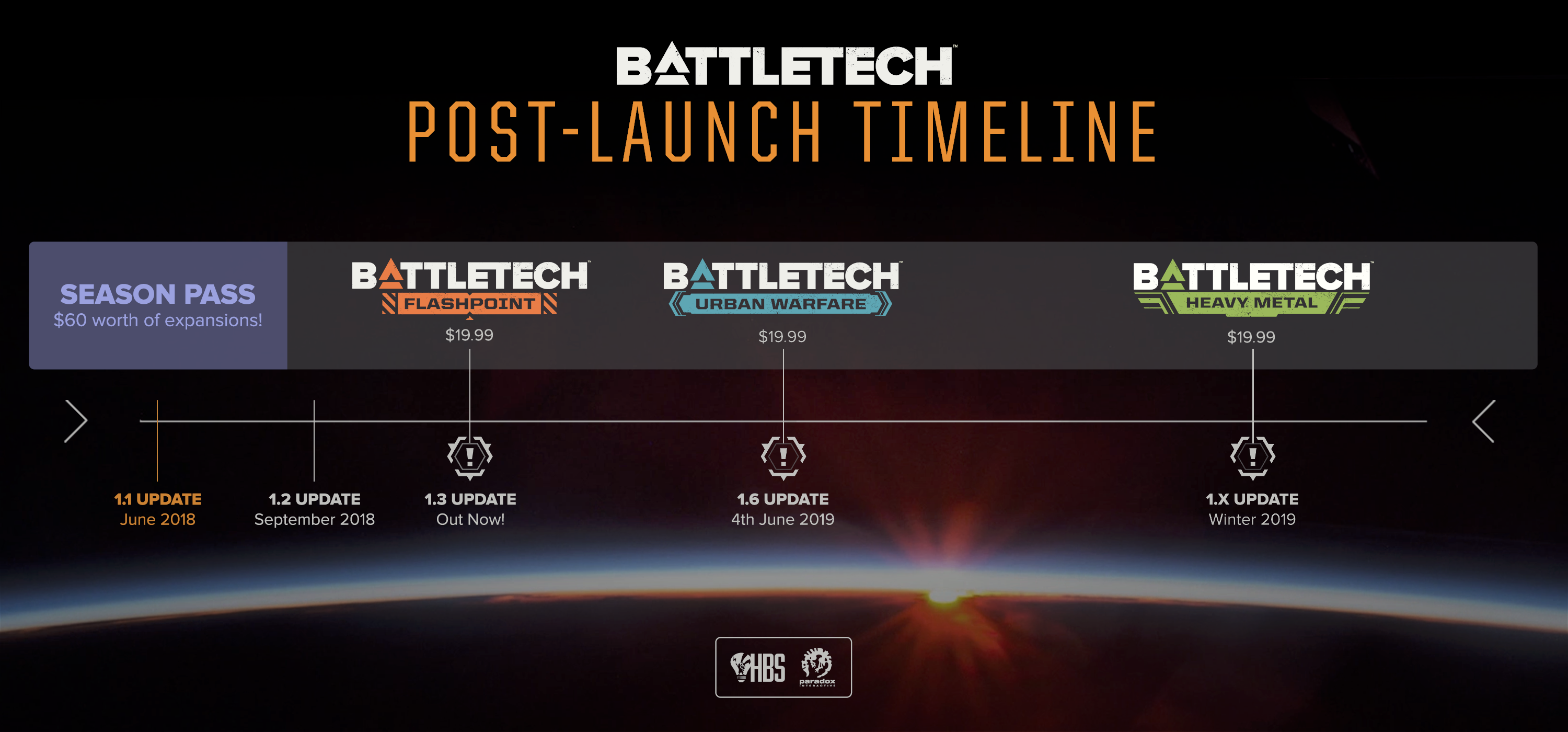 The
BATTLETECH
Season Pass includes
Flashpoint
, 
Urban Warfare
Urban Warfare and the upcoming
BATTLETECH
expansion Heavy Metal at a discounted price. 
Flashpoint
BATTLETECH's first-ever expansion adds new gameplay, depth, and over 30 hours of new content to your mercenary experience. Introducing Flashpoints: high-stakes, branching short stories that link together mercenary missions, crew conversations, special events, critical choices, and rare bonus rewards to take BATTLETECH's endgame and Career-Mode gameplay to the next level.
Urban Warfare (Available June 4, 2019)
Urban Warfare brings 'Mech combat to the vast cityscapes of the Inner Sphere! Electronic warfare, large-scale building destruction, environmental mechanics, new enemy units and more make the urban sprawl a whole new battlefield.
Heavy Metal (Coming Soon)
The third BATTLETECH expansion features a host of new BattleMechs, including several that have been unseen for decades and perhaps a surprise or two…
Copyright© 2018 Harebrained Holdings, Inc. All Rights Reserved. BATTLETECH® is a trademark of Microsoft in Europe, the U.S., and other countries. Published by Paradox Interactive AB. All other trademarks, logos and copyrights are property of their respective owners.