A thousand years in the future, humanity's last empire stands on the brink of collapse. Noble Great Houses compete for control over the decaying feudal state, while the lives of ordinary people have already begun the descent into an interstellar dark age.
You are the young emperor or empress, preparing to ascend the throne. You carry the last glimmer of hope for a brighter future among the stars.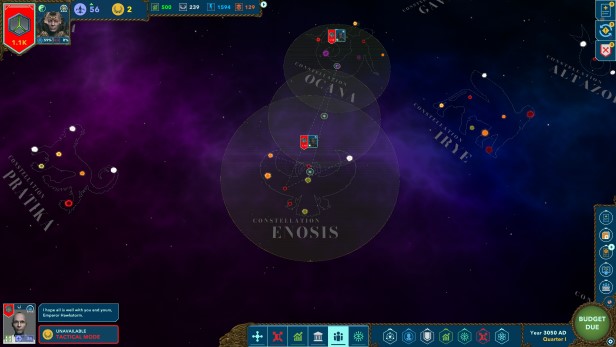 Alliance of the Sacred Suns immerses you fully in the role of ruler. You will create your character, selecting from a variety of backgrounds and abilities. You will engage in conversations and develop relationships with your officials. You will make hard choices in illustrated narrative events, some threatening the stability of your fragile reign, others shining the faintest hope of a new dawn for your dying empire.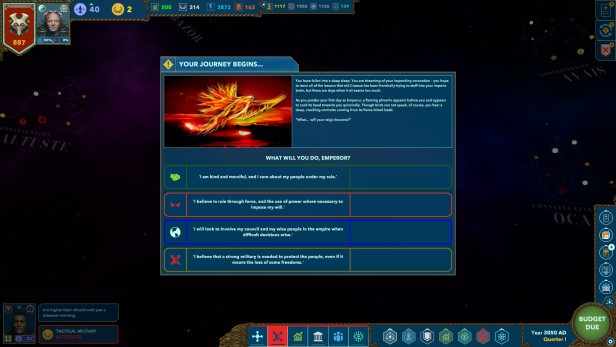 Your empire's long decline means that you begin as ruler in name only. The nobility has coalesced into a handful of Great Houses, and their power has been growing for generations at the expense of imperial control. Members of the Great Houses dominate the imperial bureaucracy and complicate your rule. Yet, the strength of the Great Houses also provides critical support to your empire. A council of nobles serves as a check on your authority, but also a chance to build consensus for your policies.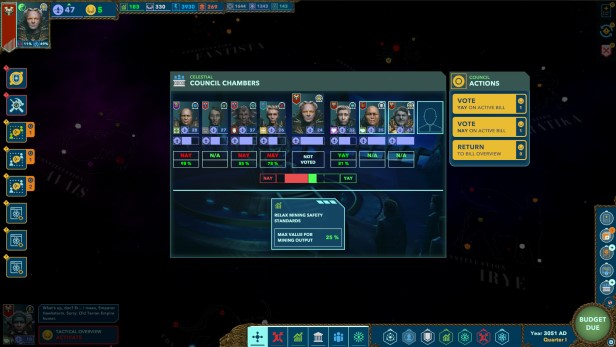 You cannot micromanage the daily affairs of each planet in your empire, and you do not have omnipotent control of the economy or military. Instead you can only wield your authority as a real emperor or empress would, by managing relationships and politics to rule through appointed officials. Some serve as your governors, ruling planets and star systems in your name.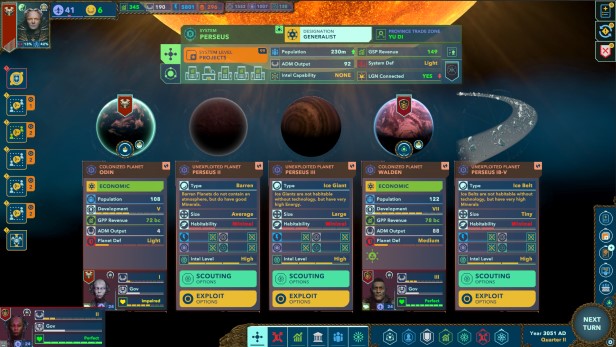 There are no build queues to micromanage. Instead, exercising wisdom in whom to entrust with official appointments will be critical to the development of planets within your empire. But you must tread carefully, and you cannot make appointments on merit alone. The scion of a powerful House may prove an incompetent governor, but stripping them of position may have consequences far worse than a badly run colony.
You too are a member of a Great House. Your House and those of the other noble families will each employ a unique playstyle. For example, Houses with a technocratic tradition will research advanced technologies to grow their power, while those with a mercantile culture strengthen their rule through economic growth and trade.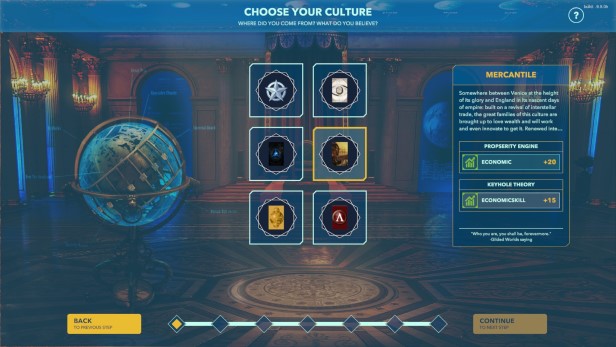 These factors will play out differently depending on which of several available scenarios you choose. Each scenario includes unique political situations and victory conditions.
Mods
Alliance of the Sacred Suns is built to support modding. Players can access much of the game mechanics and content through text and XML editing. We are excited to see what worlds modders will create using our politics-in-space framework.