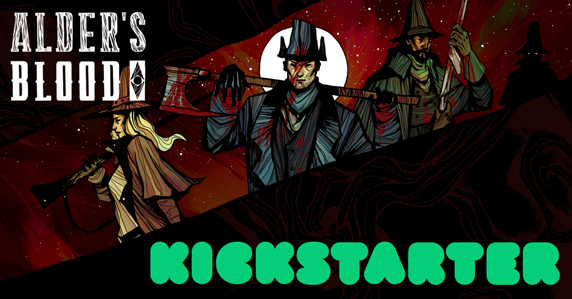 ---
Feature List
Stealth, ambush-based combat. Try to outsmart and outwit all the horrifying creatures you'll be facing, as they are way stronger and you don't stand a chance in a direct assault;

Diverse, challenging opponents. From werewolves to vampires, all monsters have their unique attacks and skills and can easily see, hear or smell you from the distance. So be careful not to reveal your position too early;

Stamina-based characters. Cautiously manage your energy level between attacking, moving and casting spells. In the end, you're only a human and running out of energy will seriously fatigue you;

A grim world plunged in half-darkness. In this world, our god has finally turned his back on us and his corrupt presence can change the intensity of the battlefield. From summoning monsters, through changing the weather, to transforming one of the creatures into a powerful avatar of his will;

A vagabond's exploration system.Travel the world bringing your mobile base along with you. Take shelter in and manage your camp, but be wary of enemy ambushes;

A unique fusion of dark Victorian fantasy and wild west. Immerse yourself in a world so different from the one you know. The universe shaped by struggle, where mankind has not had the freedom to develop or advance any of its technology.
Alder's Blood is a grim and dark stealth tactical game with the turn-based combat focused on avoiding enemy ambushes and setting up your own.
Ride with your crew of hunters on a quest to kill your god.
Use stealth and tactics to overcome the never-ending onslaught of monsters, the manifestations of your god's decay.
Manage your scarce resources, venture out with your fellow companions and explore the remnants of the world in search of the means for mankind's survival.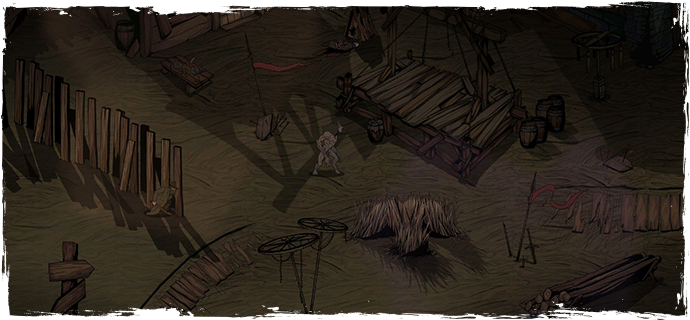 Hunters strike from the shadows, overcoming enemies with their use of tactics, specialized gear, and dark arts.
In 1 on 1 encounters even a hunter cannot match a beast, but together with others, they can achieve great victories.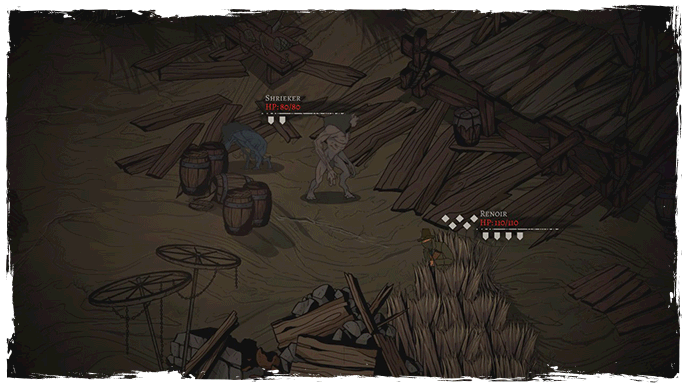 Monsters can detect a hunter's presence by their scent, they can then use this to track down where the hunters are.
Observe the wind - keeping yourself downwind of your adversaries will aid you in your hunt.
Although, hunters can use their scent to their advantage by preparing an ambush using traps, then luring the monsters towards it.

Monsters are not the only threat the hunters will face on their hunts.
The presence of the old god is growing ever stronger, changing everything it touches.
The darkness can summon more enemies against the hunters, or even change them into an avatar of its will.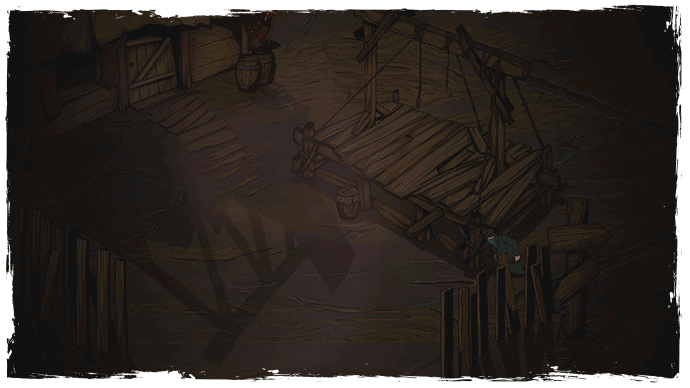 Hunters can equip different weapons, heavy, more powerful ones that will drain their stamina when used.
And smaller ones, better for stealth actions.
Throwing knives, grenades, lures and curses. Use every tool at your disposal to overcome your enemies.
Hunting tools are as important as weapons.
Hunters employ the use of some sophisticated technology, as well as dark artifacts.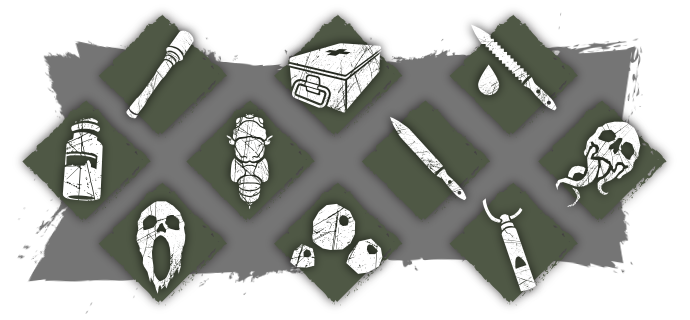 Monsters

Darkness

Mankind itself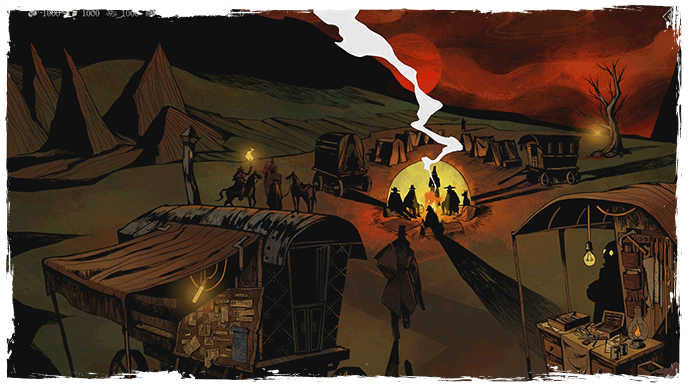 Within their camp, our hunters can craft new items or get some rest.
In addition, we can assign roles to hunters there, e.g. to make one of them guard the camp and protect it from ambushes, or to give them the role of a scavenger, who will collect resources in the region of the camp.
Traveling through the world is a vital part of life as a hunter.
Hunters, exiles from the civilization are the only ones that can stop this madness
Remember, this is not the world you know.
This is a world that has been shaped by struggle, one where mankind has not had the freedom to develop and advance its technology.
Your resources will be limited, and opportunities rare.