It's Throwback Thursday time! This week, we continue our focus on games that received exclusive free goodies, including concept arts, badass screenshots, and renders, all thanks to the The Video Game History Foundation. No time to waste, as we're talking about quite the infamous title: Daikatana!
"John Romero's about to make you his b-" the game's… unique advertising strategy, is one of the many reasons Daikatana is remembered to this day. The game is a classic FPS with interesting elements and a unique setting, as it takes place across four different time periods: 2455 Japan, ancient Greece, Norway during the Dark Ages, and San Francisco in 2030. It features approximately two dozen weapons to use, each with its own unique identity, themed to the time period you are playing in, and was a pioneer in featuring friendly NPCs meant to help you in your missions. Meant is a keyword here, as the game was met with mixed results for its numerous AI problems, amongst others. But it's a fun, rather crazy ride, in pure Romero fashion, and still very enjoyable.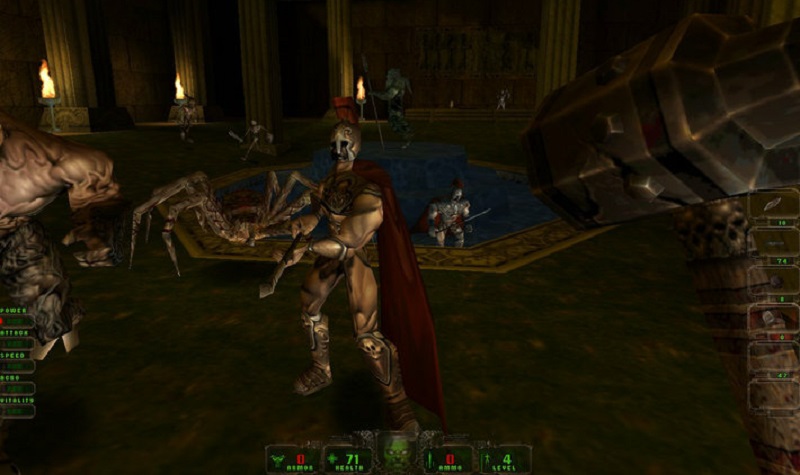 Recommended by Kilg0re_Tr0ut, Stream Team
| | |
| --- | --- |
| | Daikatana is an underrated game, in my opinion, that has an undeserved reputation for being a "bad" game. Though it certainly has its janky issues, and there were many issues on release, there is a lot of fun to be had here. IMO, once you get past the drab, grindy opening episode (which is the one most people played in the shareware demo), the game really opens up in terms of graphics and level design. The John Romero approved community patch makes it much more playable on modern PCs, and I think even if it's not a bona fide masterpiece when all is said and done, it's an ambitious and fun experience. |
To discover the game with us, check out
Kilg0re_Tr0ut's
stream, Friday 9pm CST, on the GOG Twitch channel. The Throwback Thursday series is done in cooperation with The Video Games History Foundation – a non-profit organization dedicated to preserving, celebrating, and teaching the history of video games. If you want to support them, we encourage you to check their
donation page
. And if you'd like to see all the games in this ongoing series, go to its
dedicated page
.