Now this is what we've all been eagerly waiting for!Earlier in November,
CD PROJEKT RED announced
that the free next-gen update for
The Witcher 3: Wild Hunt
is coming on December 14th, 2022, and it will be free for everyone who already owns the game.More details and gameplay was scheduled to be revealed during today's stream on CDPR's
Twitch Channel
at 5 PM UTC, and of course, as is their tradition, the studio also pleasantly surprised us with this awesome new trailer, showing what we can expect in the upcoming update. Hold onto your medallions and take a look! Yes! Our hearts race faster than Roach on those Skellige races.With the next-gen update we can expect:
Improved visuals
with ray tracing, screen space reflection, improved foliage settings, better textures, along with FSR 2.1 and DLSS 3 support, and more!
Numerous gameplay and UI enhancements
. An alternative camera option bringing us closer to the action on both foot and horseback. Combined with the alternative Quick Sign Casting option, map filtering and the option to dynamically hide the minimap — exploration will become even more exciting than before!
Built-in photo mode
, enabling us to capture all those breathtaking moments during our future playthroughs.
A selection of mods
integrated into the experience with some community-made favourites in addition to CDPR's own gameplay and visual enhancements.
Quest fixes
to allow smooth and bug-free completion of "From Ofier's Distant Shores", "Scavenger Hunt: Wolf School Gear", among others!
New additional content inspired by Netflix's The Witcher series
, thanks to which we'll enjoy alternative looks for Dandelion and Nilfgaardian soldiers, as well as embark on a new quest, where we'll be able to get diagrams for new, show-inspired equipment for Geralt.And
cross-progression
, a feature recently added to
Cyberpunk 2077
, which means we'll be able to play the game how we like, wherever we like, and carry over our latest saves between platforms.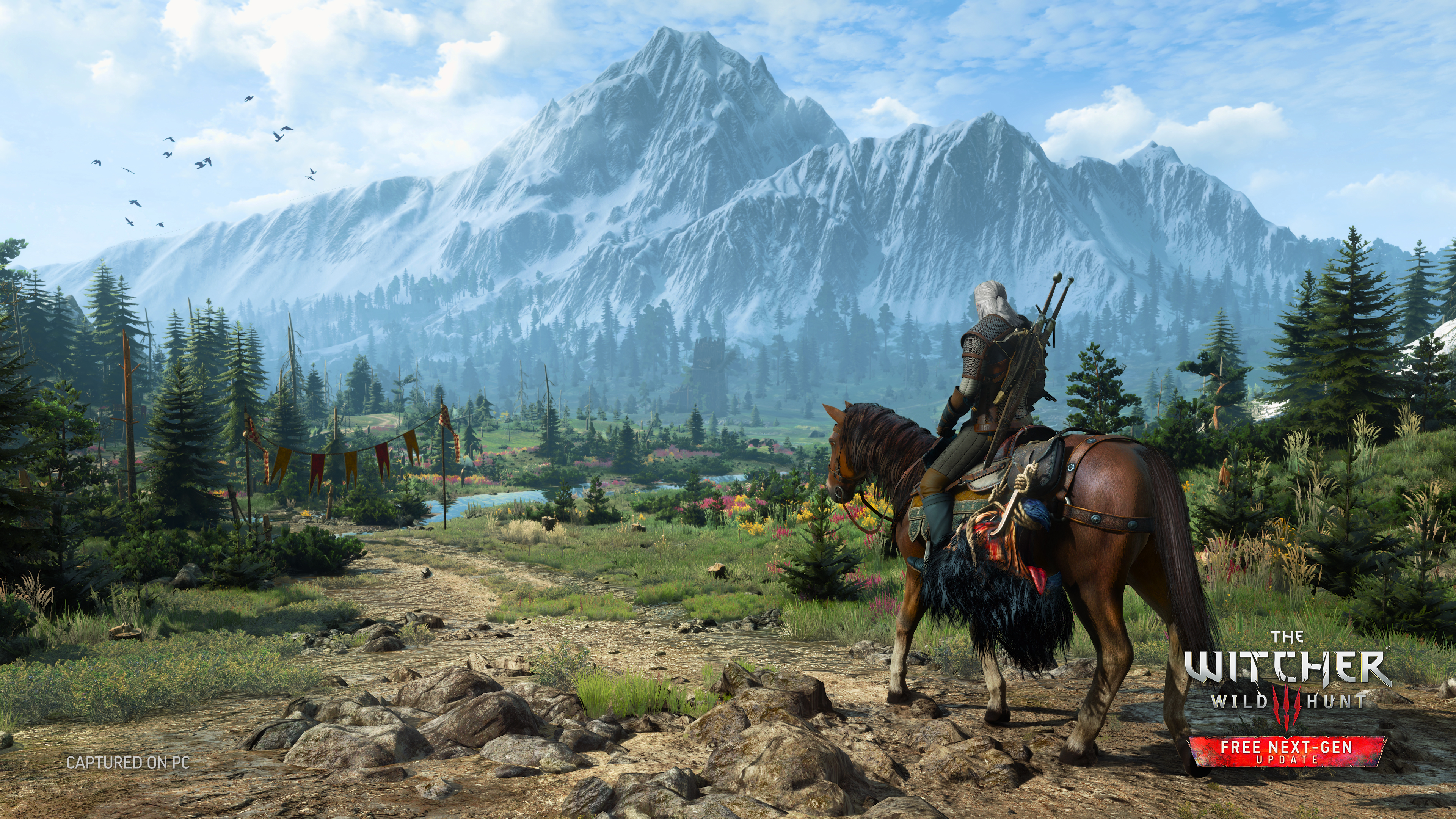 We really couldn't be more excited! Thankfully, we don't have long to wait — but until the free update hits, we can let ourselves go with discussion over all the juicy details and enhancements revealed during the stream, replay the previous two games, and rewatch the trailer once, twice or… or who are we kidding, a lot of times!
Let's relive the story loved by millions! See you in White Orchard on December 14th!