The patch comes with some cool additional content you should definitely look into:
No place like home(s)
Wanna spruce up your Megabuilding digs? Now you can give your place a complete makeover! And if you're going for a completely fresh look, there are four new apartments waiting for you in Night City. Kick your feet up in a new neighborhood, enjoy a hot cup of coffee, check out your stash, and more.
Mirror, mirror on the wall…
You can now tweak certain features of your appearance (such as hair, makeup, piercing, etc.) when using the mirror in any of your apartments and safehouses. It's free and you can do it as often as you like. Character customization also includes more makeup and hair color options. Who's the fairest of them all, now?
There are also other important changes to the game that require your attention:
Reassigning Perk Points and Clothing Mods
Perks have been improved and the Cold Blood progression tree has been reworked, as well as the rules governing clothing mods. As a result, all the Perk points you spent, and Clothing mods were reset. You can reassign them for free in their respective menus.
Finally, the gameplay has also been improved in many smaller yet important details:
Fixer gigs
V now has standing with fixers throughout Night City. New fixer gigs will appear gradually in sets as your standing increases, and a fixer will offer you another set of gigs only after the previous set is completed in a given district.Completing all the gigs for a fixer will earn you a special reward (excluding Mr. Hands - sorry, he just doesn't like you, choom.) To see the progress of your standing with a fixer, hover over their icon on the map screen and check the completed gigs.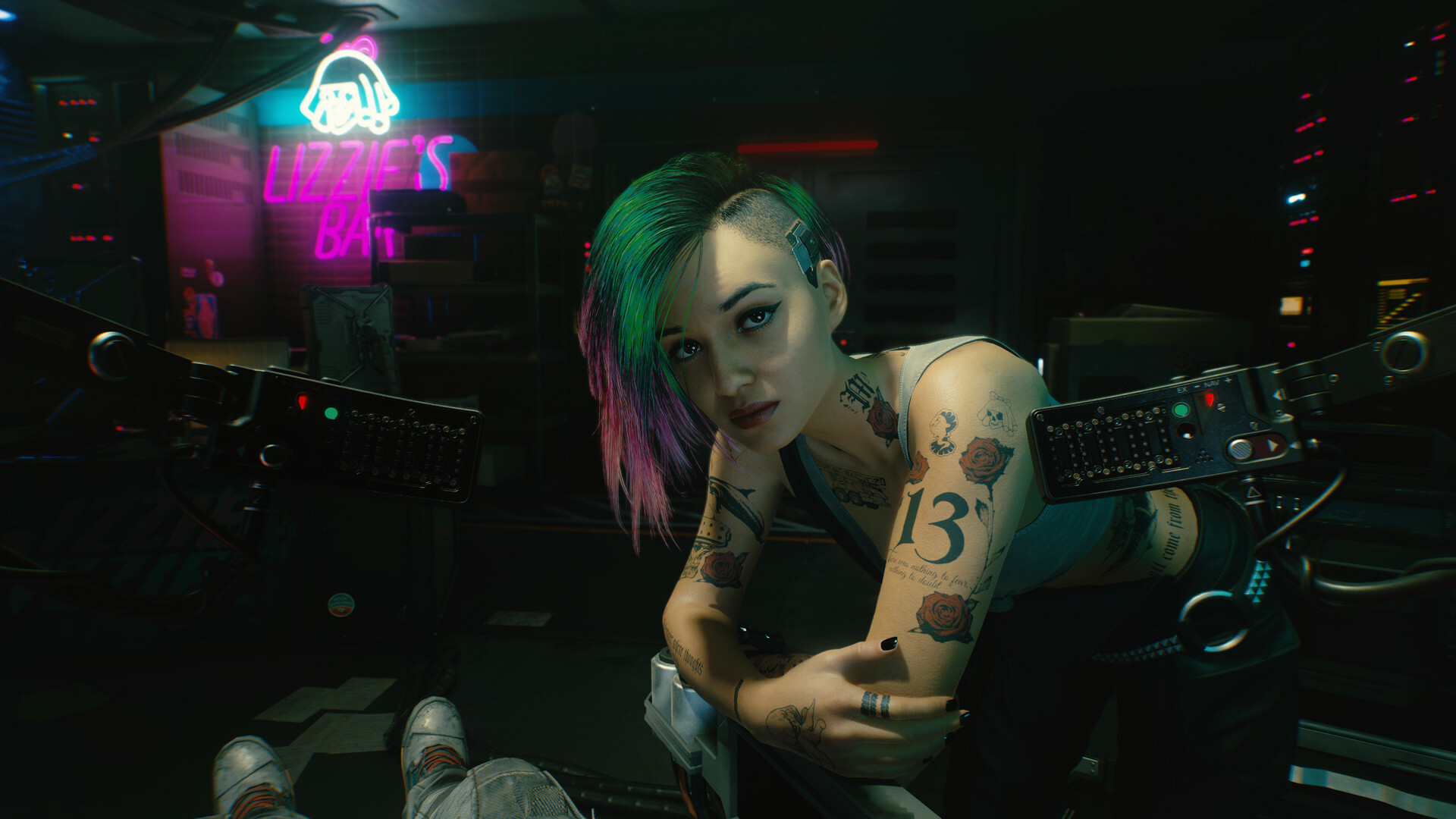 Weapon and economy balancing
Experiment and find the best way to defeat your enemies, while doing your gigs for more eddies than ever before!
Map improvements
Various map usability improvements have been added. They're related to resizing icons, adding new tooltips and filters. This includes a dynamic filter based on zoom level as well as a custom filter that can be configured by the player.
Story and interactions
New text messages will give you more opportunities to interact with your romantic partner.
Rejecting holocalls
You can now reject holocalls that are not crucial to the main storyline – you will receive a text message instead. You can also mute holocalls in the Settings menu.
Improved driving
Introducing our all-new Burn Out Mode! Hold Gas + Brake to engage, steer to rotate. The old system only allowed rotating on the spot, now try modulating the inputs to see what you can do! Try brake stands, donuts, drifts or heat up the tires to do a drag-race style launch with a High Grip boost.
Traffic and crowd behavior
Traffic is now smoother and more realistic. Drivers now react more believably to traffic events, such as bumps and crashes, and will panic in dangerous situations. Crowds move more fluidly and react more believably to your actions. So if you go looking for trouble, you'll probably find it!
Improved stability and performance
Among many other changes, there is an addition of AMD FidelityFX™ Super Resolution (FSR) 1.0 algorithm, replacing Contrast Adaptive Sharpening (CAS). Now you can also use a benchmark mode.
Of course, that's not all! You can find more information in the detailed Patch 1.5 change list.